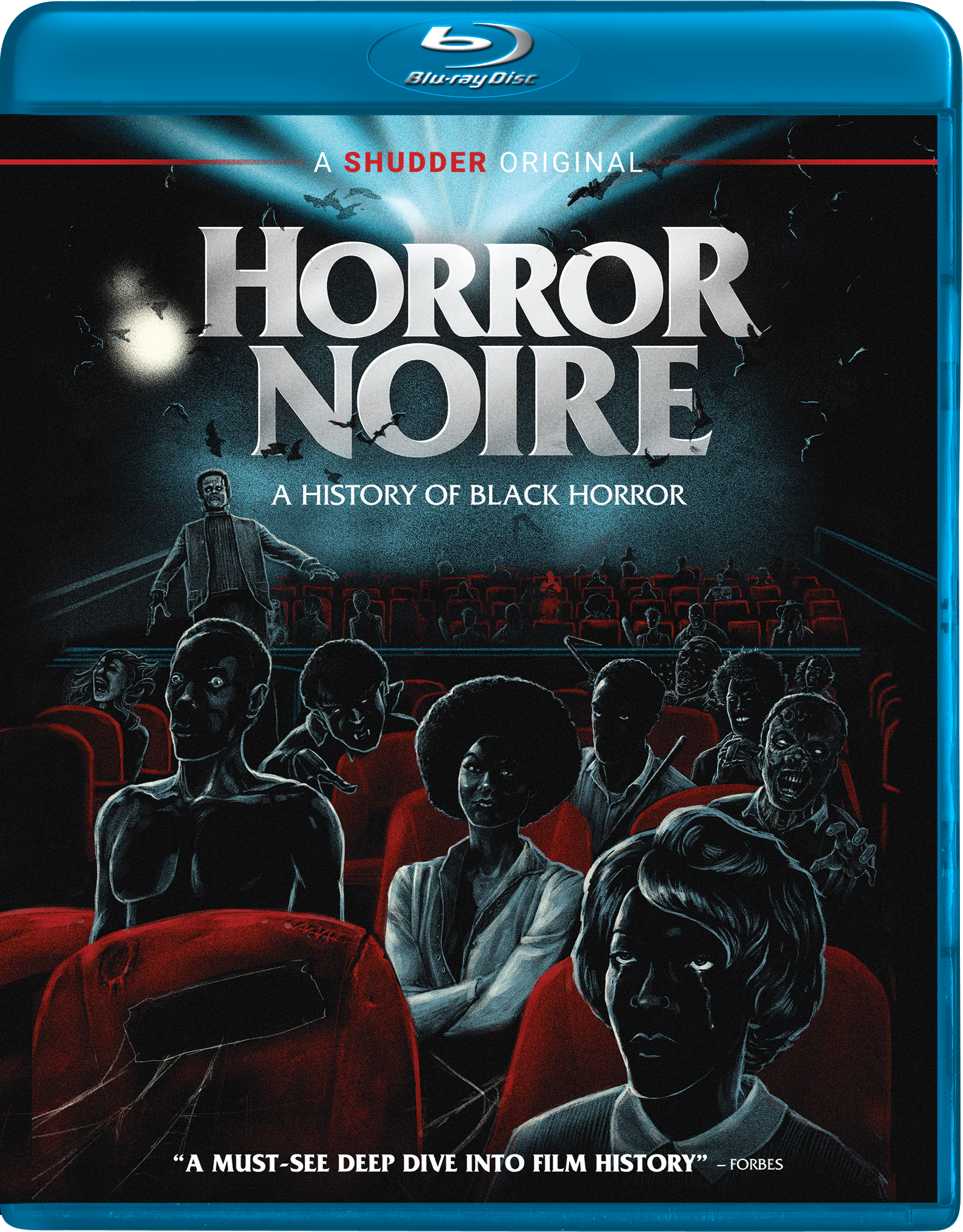 Horror historians, do I have a cool one for you...on February 2 RLJE Films is releasing the documentary HORROR NOIRE: A HISTORY OF BLACK HORROR on DVD and Blu-ray, and AICN has 3 BDs to give away!
"Delving into a century of genre films that by turns utilized, caricatured, exploited, sidelined, and finally embraced them, HORROR NOIRE traces the untold history of Black Americans in Hollywood through their connection to the horror genre. Adapting Robin Means Coleman's seminal book, HORROR NOIRE presents the living and the dead, using new and archival interviews from scholars and creators, from the voices who survived the genre's past trends to those shaping its future."
Directed by Xavier Burgin, HORROR NOIRE includes appearances by genre stalwarts like Tony Todd and Rusty Cundieff as well as interviews with Rachel True, Tina Mabry, Ernest Dickerson, and many more. Dr. Robin R. Means Coleman, author of the book Horror Noire: Black in American Horror Films from the 1890s to Present, lends some cinema snob cred along with the film's writers, adjunct film professor Ashlee Blackwell and Danielle Burrows.
Check out the trailer!

RLJE Films will release HORROR NOIRE on DVD for an SRP of $27.97 and Blu-ray for an SRP of $28.96, but if you'd like to take a stab at winning your own Blu-ray copy of the doc, email me at annetteaicn@gmail.com with the subject line SCREAM BLACULA SCREAM. Winners will be chosen at random by 1/28 at noon. U.S. residents only. Good luck!
Cheers!
Rebecca Elliott
aka Annette Kellerman