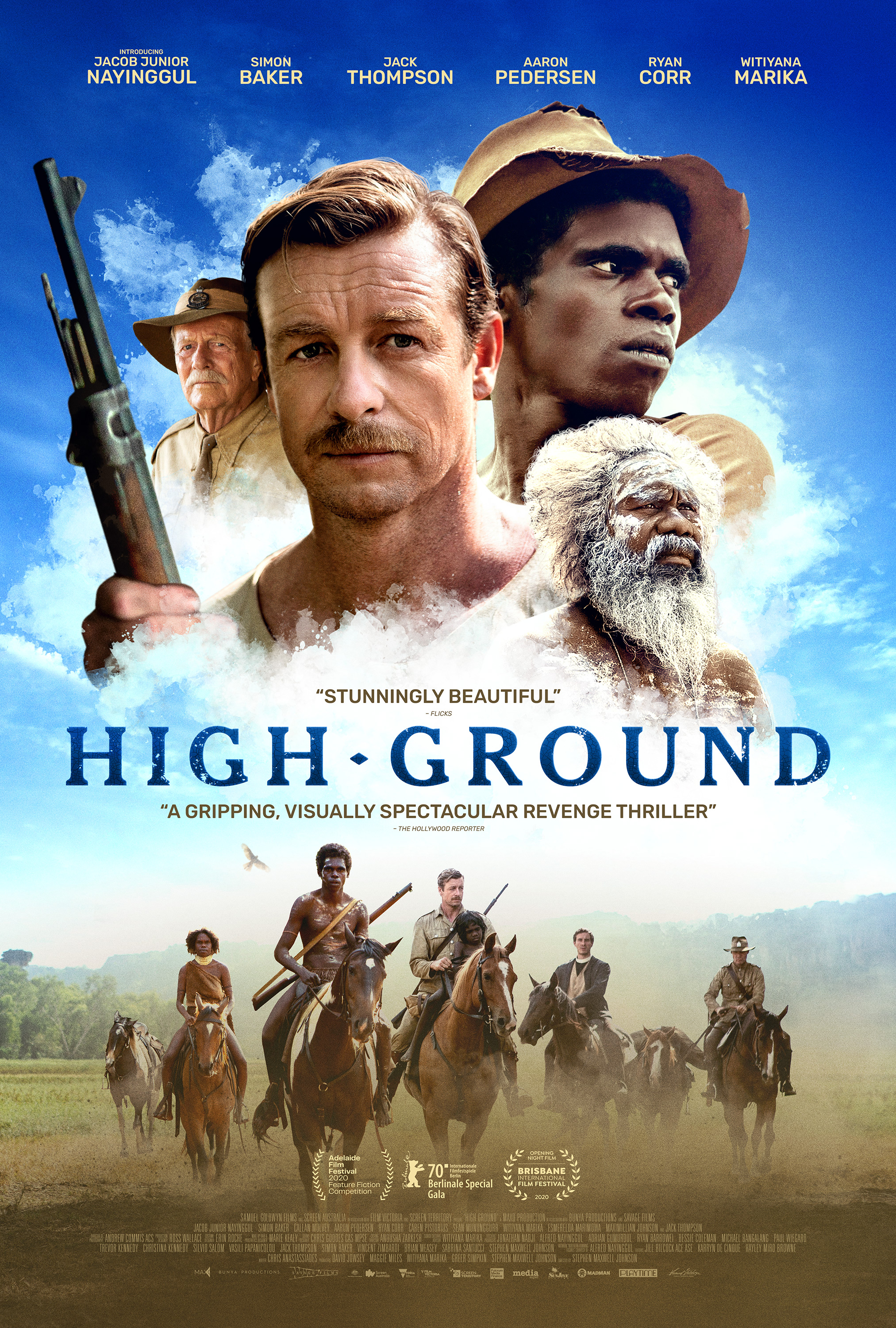 On 5/14 Samuel Goldwyn Films will be releasing the drama/adventure HIGH GROUND on digital and On Demand, and AICN has four digital download codes for the film to give away to our readers.
In HIGH GROUND, "Gutjuk teams up with ex-sniper Travis to track down the most dangerous warrior in the Territory, who is also his uncle. As Travis and Gutjuk journey through the outback they begin to earn each other's trust, but when the truths of Travis' past actions are suddenly revealed, it is he who becomes the hunted."
Directed by Stephen Maxwell Johnson and written by Chris Anastassiades, HIGH GROUND stars Jacob Junior Nayinggul, Simon Baker, Callan Mulvey, Aaron Pedersen, Ryan Corr, Caren Pistorius, Sean Mununggurr, Witiyana Marika, Esmerelda Marimowa, Maximillian Johnson, and Jack Thompson.
Check out the trailer!
What say ye readers? If you'd like to throw your hat in the ring to win a digital code for HIGH GROUND, email me at annetteaicn@gmail.com with the subject line I WANNA GET HIGH GROUND. Only U.S. residents are eligible. Winners will be chosen at random by 5/6 at noon. MTFBWYA!
Cheers!
Rebecca Elliott
aka Annette Kellerman