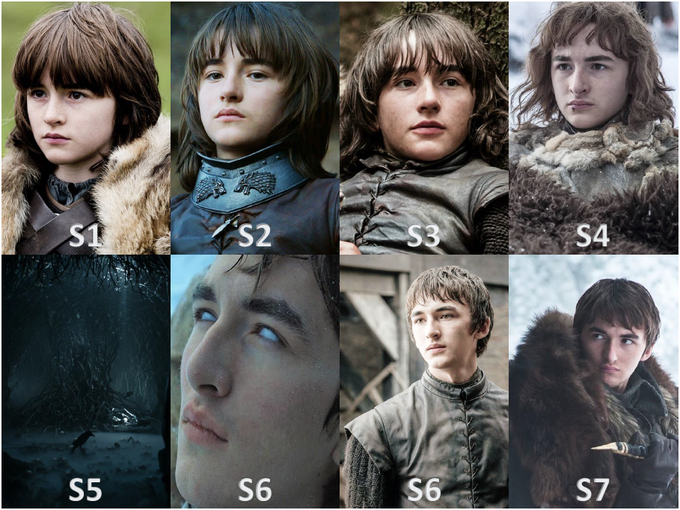 "You're the greatest smuggler alive, aren't you?"
Herc speculates:
1) THE KHALEESI DID NOT INCINERATE KING'S LANDING.
Daenerys Stormborn flipping from Lincoln to Hitler in the span of a single episode is bullshit. But those complaining about it are victims of misdirection. David Benioff, D.B. Weiss and George R.R. Martin are leagues too clever to manufacture such a hack ending for this beloved character's storyline.
2) BRAN STARK INCINERATED KING'S LANDING.
The newish three-eyed raven warged himself into Drogon (or, less likely, the Khaleesi herself) subsequent to the surrender of Cersei's forces.
3) TYRION FLIPPED.
Dany's grisly decision not to spare Tyrion's friend Varys was her worst idea ever. It caused Tyrion to convince Bran to frame Dany for the King's Landing holocaust. (Tyrion's arguments were probably helped along immeasurably by Bran's ability to see Dany's vagina produce centuries of vile, inbred Targaryen kings; remember he had visions that predicted Ned Stark's death and the destruction of the Sept of Baelor.)
4) I'M NOT WRITING OFF ANYBODY UNTIL I SEE BODIES.
All I know is Sandor, Gregor, Cersei and Jaime vanished into clouds of smog. Any of them could still play a role in the finale's events.
5) IT'S CALLED "GAME OF THRONES," NOT "GAME OF THRONE."
The North will be left to self-govern for the first time in centuries. News of the capital holocaust and Jon Snow's true parentage will, in fact, cause the Seven Kingdoms to fly apart far more quickly than did the British Empire. The final shot will be the Iron Throne melting into formless molten aoup as thoroughly as Ned Stark's sword did at the series' midpoint.
I warn you not to defy me!
I am -- Hercules!!