UPDATE AUGUST 21 2022:
The first episode of #HouseofthedragonHBO takes too long to get where it's going; the birthing/jousting sequence seemed to go on forever. And so far I see no characters worthy of Tyrion, Arya, Dany, Jaime, Varys, Baelish, Joffrey, Stannis, Davos, Theon, Bron or Sam.
The new series seems to feature fewer plotlines and characters than did the "Game of Thrones" pilot. There are no side-trips to Essos or Winterfell or Castle Black. The premiere's struggle to compellingly fill 70 minutes is particularly surprising given that the George RR Martin book to which it owes its plot is 754 pages long.
It also lacks the wit of its sister series.
Importantly, the showrunners behind "Game of Thrones" are not involved in the new series. Ryan Condal -- who wrote two of Dwayne Johnson's worst movies, 2014's Hercules" (54% positive reviews from "top critics" polled by Rotten Tomatoes) and the Kong rip-off "Rampage" (48%) -- is scripting "House of the Dragon."
The poor writing (and the many other proposed "Thrones" prequels' failure to receive series orders) would explain why HBO very recently put into development its first "Thrones" sequel, which focuses on fan favorite Jon Snow.
ORIGINAL POST:
Edgy, violent, moving, agreeably complex, darkly funny, fast-paced, nudity-embracing and possessed of an army of compelling characters, HBO's "Game of Thrones" is an A+ entertainment and the season's best new series. I wager it may even end "Mad Men's" long reign as Emmy's best drama.
Let me go a step further. So far I'm enjoying it more than Peter Jackson's excellent "Lord of the Ring" movies.
Adapted from the "A Song of Fire And Ice" novels by George R.R. Martin by "25th Hour" novelist David Benioff (who screenwriting efforts include "Troy," "Stay," "The Kite Runner and "X-Men Origins: Wolverine") and "Lucky Wander Boy" novelist D.B. Weiss (who has written unproduced screenplays for "Halo," "Ender's Game," a "They Live" remake and an "I Am Legend" prequel).
Those writing the latter half of the first 10-episode season include Martin himself (no stranger to TV; his background includes the 1986 revival of "The Twilight Zone" and a long stint scripting CBS' "Beauty and the Beast") and Jane Espenson (whose eclectic resume includes "Deep Space Nine," "Gilmore Girls," "Battlestar Galactica" and four TV series created by "Buffy The Vampire Slayer" mastermind Joss Whedon).
Though it was widely reported that filmmaker Tom McCarthy ("The Station Agent," "Win Win") was hired to direct the pilot, McCarthy (himself part of the HBO family via his acting role on "The Wire") is credited only as a producer. HBO mainstay Tim Van Patten ("The Sopranos," "The Wire," "Deadwood," "Rome," "The Pacific," "Boardwalk Empire") is now credited with directing the pilot.
While the books are widely compared to "Lord of the Rings," HBO's "Thrones" reminds me more of "Dune," with its feuding "houses" and sweeping political bent augmenting the strange vistas. Like the "Rings" movies, the series boasts eye-widening visual design and effects, starting with the beautiful animated map of Westeros that forms the series' opening titles.
It may remind viewers also of HBO's "The Wire" with a staggering (and swelling) number of characters that will challenge those viewers to pay attention to dialogue that connects everything. And it reminds a bit of "Mad Men," with its repeated reminders that things were done differently Back Then.
The pilot launches all manner of intriguing plots, among them:
* A deserting guard at the northern edge of the fictional kingdom Westeros (the chunk they aptly call Winterfell) claims to have survived a slaughter perpetrated by a race unseen for thousands of years.
* The longtime King's Hand (presumably King Robert's chief of staff) has unexpectedly met his end, an end possibly precipitated by the family of Robert's hot queen Cercei (Lena Headey), the lusty and duplicitous House Lannister.
* It's suspected the king (Mark Addy, a long way from "Still Standing") is traveling north to ask Ned Stark (Sean Bean), the king's old friend and lord of Winterfell, to relocate south to serve as the king's new Hand.
* The disdainful and very blonde Prince Viserys Targaryen III (Harry Lloyd), whose family long ago conquered Westeros, hatches an unsavory plan to retake Robert's empire after 17 years in exile.
* House Stark stumbles upon a litter of orphaned dire wolves, much cuter than their name implies.
For their part, HBO execs are said to be so pleased with the results they're poised to announce a second season come Monday morning.
… Thrones is unsentimental and often brutal. It's also shaping up to be the most immersive grownup adventure TV has produced since Lost. …
… the real magical wizardry here lies in the rich storytelling, embroiling a bounty of memorable characters young and old in a fatalistic free-for-all of dynastic mayhem. …
… Game of Thrones has had a lot of advance hype for being full of sex and violence, and I don't want to deny the pleasure those things can bring us in entertainment. But the sex 'n' violence is also better grounded in plot and motivation than in other recent TV efforts such as The Borgias and Spartacus — that's where working with quality source material helps a lot. …
… In a sense the series, which will span 10 episodes, ought to come with a warning like, "If you can't count cards, please return to reruns of 'Sex and the City.' " …
… a great and thundering series of political and psychological intrigue bristling with vivid characters, cross-hatched with tantalizing plotlines and seasoned with a splash of fantasy. … quickly finds that rare alchemy of action, motivation and explanation, proving, once again, that the epic mythology remains the Holy Grail of almost any medium.
The Pittsburgh Post-Gazette says:
… Save your TV time for HBO's far superior fantasy "Game of Thrones" …
… trying to do for the fantasy genre what the classic HBO dramas did for cops, cowboys and wiseguys. And for the most part, it works - stunningly well. …
… This tale of knights, kings and spectral threats is, in general, well acted by an able cast, and once the medieval-flavored story of courtly maneuvering and moral ambiguity gets into gear midway through the season, much of what works about the novels begins to work in the show. …
… manages to meet its soaring expectations. Indeed, "Game of Thrones'' is worth every single line of effusive blog geekery and promotional buzz it has elicited in the past year. You may not be a fantasy lover. You may have found "The Lord of the Rings'' as enthralling as the front of a box of Lucky Charms. But there is something even for you in this epic. …
… It's hard to imagine a better screen transfer than this HBO series …
… the hype was right and the wait was worth it. … It's difficult to single out the most accomplished parts of "Thrones." The ambition is immense, the fantasy world exceptionally well-conceived, the writing and acting elevating the entire series beyond contemporaries like "The Borgias" and "Camelot," and the visual appeal continues to surprise with each episode. …
… Perhaps not in Westeros, but in this realm backstabbing can make for inordinately rewarding drama. And as much as sci-fi and fantasy fans love to grouse and nitpick, HBO, by enlivening the spring with 10 hours of genuinely epic television, has given them almost no cause for discontent. …
9 p.m. Sunday. HB0.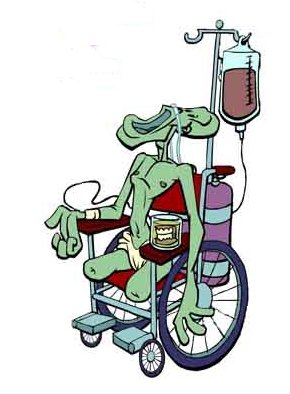 Blu Solo!!
Hundreds of Blu-rays Under $10!!