Six episodes in, I believe HBO's "Watchmen" may be this year's best series. It may also prove, rather improbably, worthy of the seminal genius Alan Moore graphic novel from which it draws its inspiration.
An extraordinary amount of thought obviously poured into this HBO sequel, which swims in bold and clever choices, including an embrace of the mammoth teleporting squid the 2009 movie was so careful to avoid.
Despite producers' protestations, the pay cable version overseen by "Lost"/"Leftovers" mastermind Damon Lindelof is very much a 30-years-later sequel to the graphic novel. It brazenly and very successfully expands the superheroic universe so profoundly altered by the near-omnipotent (and now long absent) scientist-superman Jon "Dr. Manhattan" Osterman.
Robert Redford (who in our universe was once offered a huge sum to play Superman and has now acted in two Marvel superhero movies) is and has been president of the United States since 1992. Henry Louis Gates, who in our universe hosts PBS' "Finding Your Roots," is Redford's secretary of the treasury.
Dr. Manhattan, who does not appear in the first six episodes (but – chew on this - is played by actor), would have humanity believe he is now a resident of Mars. Dr. Manhattan phone booths have been set up on Earth that allow humans to leave the blue former superhero recorded messages – unanswered messages that could easily be mistaken for prayers.*
(*Lindelof's "Watchmen" will remind some of the Miracleman comics Neil Gaiman wrote after Alan Moore stopped writing Miracleman. Miracleman himself barely appears during Gaiman's run, which depicts instead a host of mostly new characters living in and coping with the strange new world Miracleman created.)
Played by "24" standout Jean Smart, FBI special agent Laurie Blake (aka Laurel Juspeczyk aka Laurie Jupiter aka Silk Spectre II aka Dr. Manhattan's final girlfriend) doesn't make her small-screen debut until episode three, but emerges there as one of what I'll call the series' three most prominent characters. The daughter of two costumed vigilantes, Laurie was once a costumed vigilante herself but now makes her living locking up costumed vigilantes. Costumed vigilantes were outlawed in the 1970s.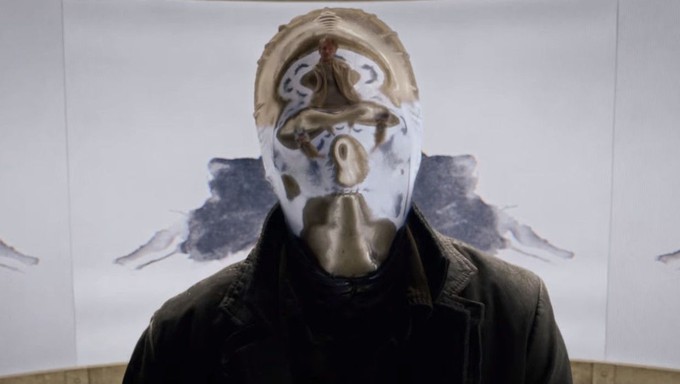 Laurie is one of at least three former masked crimefighters from the book who have major roles in the TV show, but the series spends most of its time introducing a third generation of this universe's superheroes. For complicated reasons they're all based in Oklahoma. Following a white-supremacist attack, local police officers have taken to wearing masks to protect their identities. Most of the masks are colored Bright Watchmen Yellow, but some of the cops don more distinctive costumes. They also take on super-sounding names like Sister Night, Looking Glass, Red Scare and The Panda. Regina King plays Sister Night. Tim Blake Nelson plays Looking Glass. Don Johnson plays their boss. 83-year-old Louis Gossett Jr. plays a mysterious man in a wheelchair.
(Another of Laurie's boyfriends, Dan "Nite Owl II" Dreiberg, is the unnamed subject of a joke but otherwise goes wholly unreferenced in the first six episodes. Redford himself does not appear in the first six episodes. There are a total of nine episodes this year, so this could change.)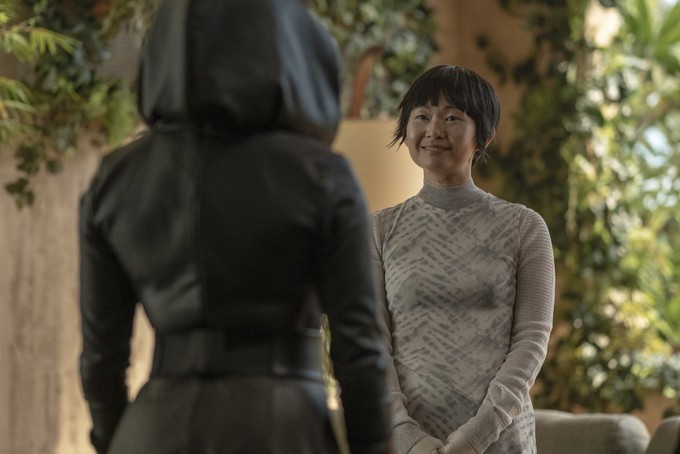 My favorite of the Third Watchmen Generation is a genius Vietnamese billionaire ("Downsizing" vet Hong Chau) who names herself after the 3rd century warrior Lady Trieu. (She's also American; it turns out Vietnam became America's 51st state after Dr. Manhattan effortlessly conquered it at the request of President Nixon.) Clearly meant to be a new Ozymandias, she eventually bought Adrian Veidt's company following Veidt's mysterious disappearace.
In one wondrously tense and amusing scene Trieu gives a pair of married egg farmers three minutes to sell her every acre of their considerable Oklahoma real estate.
Trieu is also building a colossal, gleaming, futuristic edifice in the middle of Tulsa. Trieu's daughter at one point tells Laurie the building "tells time." (Is it a time machine??) Trieu does not don a mask or fight crime, at least as far as I could tell from the first six episodes.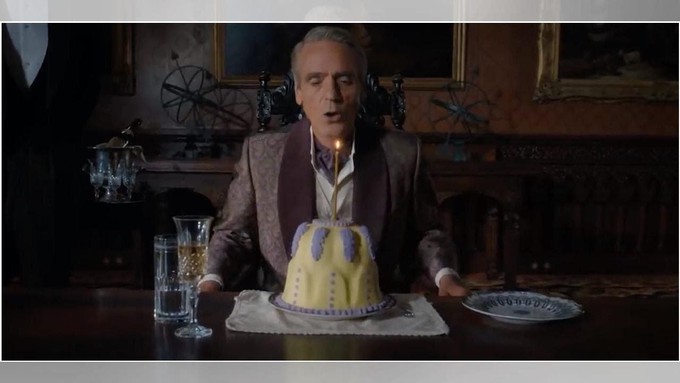 I am also particularly enamored of the fellow played by Jeremy Irons, whom many have long speculated is a septuagenarian Veidt. Veidt or not, this character is initially segregated from most of the other characters and generates tremendous intrigue and entertainment value all by his lonesome.
... a fascinating — and frequently thrilling — attempt to rebottle some of the same lightning that Moore and Gibbons unleashed back in the Eighties. …
... Is [HBO's] "Watchmen" thrilling? Abundantly. Funny? Riotously. Inventive and surprising? Like a magician with a thousand hats and rabbits. …
... drop-dead fantastic … It's fabulous and flammable and feels exactly right. …
The Pittsburgh Post-Gazette says:
... a significant and entertaining series that's resonant and relevant …
... drawbacks don't entirely undermine "Watchmen's" pleasures, but they do blunt and distract from them. …
... it has a lot to say, and is gorgeously realized with strong writing and performances …
... it's the ways in which this new series diverges from the source material that makes it so compelling. …
... What "Watchmen" sets out to do, taking the opportunity of an artwork perceived as unadaptable and writing a whole new story, is admirable. But both that original artwork and, more crucially, this story deserve better. They deserve, perhaps, less. …
... Relentlessly entertaining, odd and creative... Watchmen is a tour-de-force, no doubt …
9 p.m. Sunday. HBO