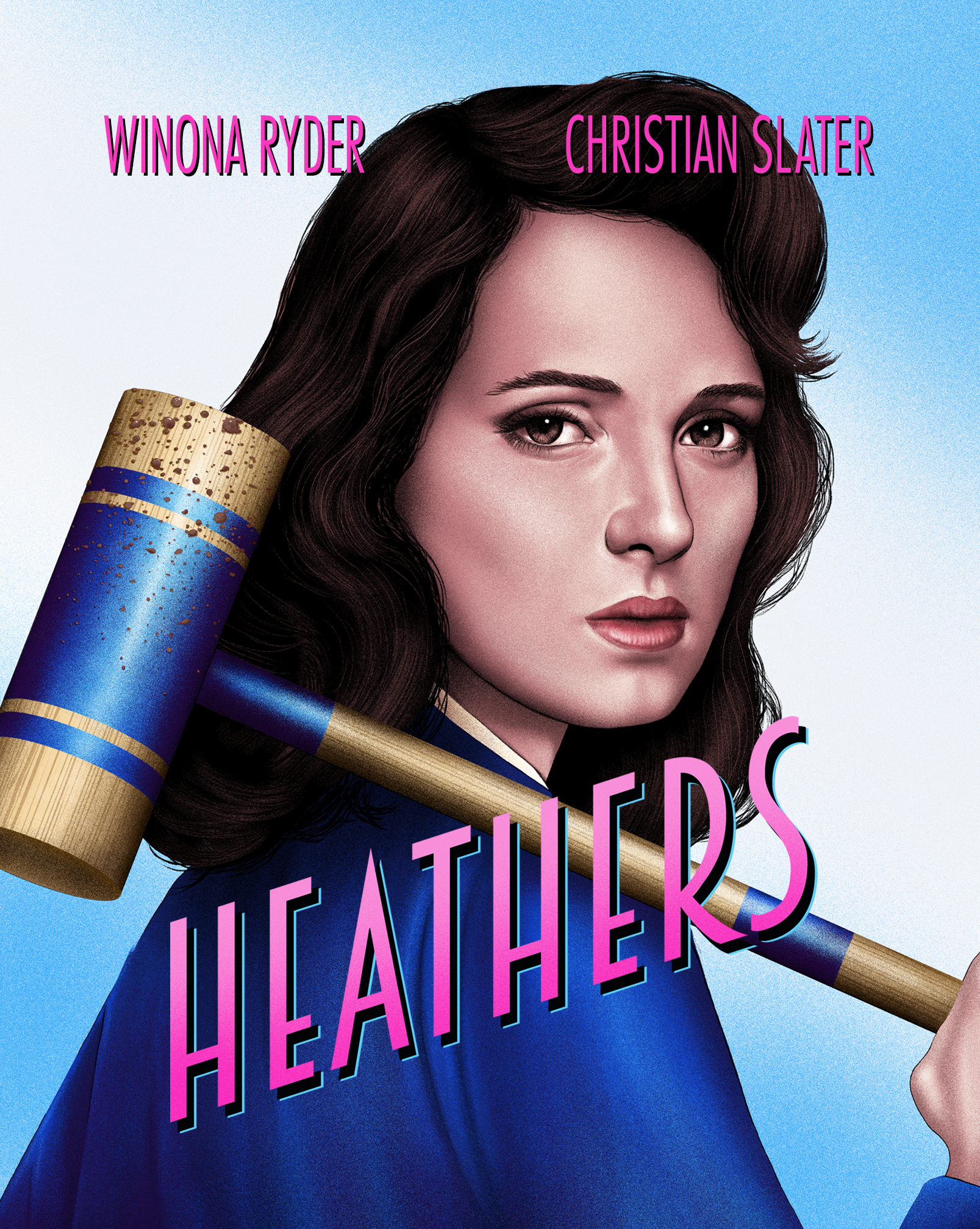 Lick it up baby! Lick. It. Up.
On November 12th RLJE Films released the HEATHERS 30th Anniversary Edition Steelbook on Blu-ray with exclusive illustrations by Sara Deck commissioned by Mondo, and AICN is giving away copies of the original mean girls tale to 3 lucky winners!
The commemorative disc includes:
· ALL NEW: The Legacy of Heathers: Interview with Director Michael Lehmann, Writer Daniel Waters
· ALL NEW: The Nice Heather: Interview with actress Lisanne Falk
· ALL NEW: Audio Interview with Composer David Newman, Director Michael Lehmann, and Writer Daniel Waters with Isolated Score Selections
· Featurette: Return to Westerburg High
· Featurette: Swatch Dogs & The Diet Coke Heads
· Audio Commentary with Director Michael Lehmann, Producer Denise Di Novi and Writer Daniel Waters
· Trailer and much more!
If you'd like to return to the days of red scrunchies, corn nuts, and Remington parties with Veronica, JD, and Heathers #1-3, all you have to do is email me at annetteaicn@gmail.com with the subject line FUCK ME GENTLY WITH A CHAINSAW! Please include your name and mailing address in the body of the email (only U.S. addresses are eligible- sorry). The first three emails to hit my inbox win. Good luck!
Rebecca Elliott
aka Annette Kellerman