Hey, friends. Barbarella here. PARADISE HIGHWAY is currently available on demand and digital. The story about a truck driver forced to transport illicit cargo stars Frank Grillo and Juliette Binoche as siblings. Hats off to the casting director for picking that pair. From physical similarities to certain mannerisms, the relationship proves obvious even before the word "sis" gets uttered in conversation. The film also stars Morgan Freeman, Cameron Monaghan, and Hala Finley. I had the opportunity to speak with the latter, who, despite her young age, has years of experience. Check it out!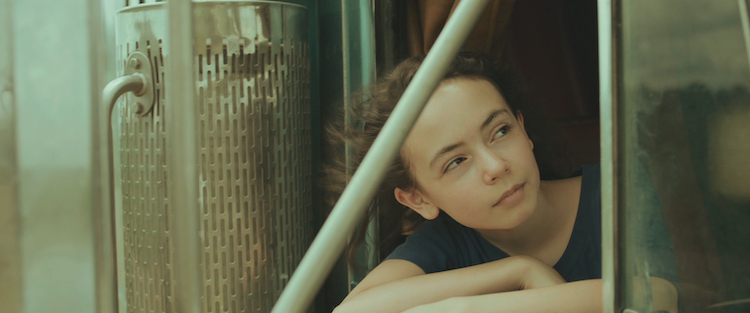 Is it true that you started your acting career at the age of four?
"Yes, it is true."
Now, how does that happen? Were your first words, "Mom, I want to be a star" or what?
"Well, actually my brother was in acting, originally, when he was younger. I guess, I was just pretty much the annoying little sister, and I would always memorize his lines and everything. And afterward, I guess I started enjoying it for a while, and then I got into acting."
Well, that's cool. What is the first role you did that you felt really proud of your performance?
"I would say, I think the first role I did that I'm really proud of my performance would be definitely this one, actually."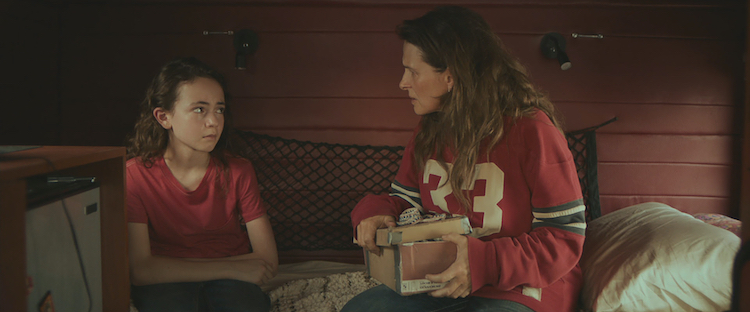 And what was it about this one that made you feel proud?
"Well, there were a lot of preparations to it, so I guess I felt like I sunk my teeth into this role. There was a lot of work to be on it, and I feel proud of myself that I was able to accomplish all the preparations that were needed."
What kind of preparations did you have to do?
"Well, I was mildly aware of trafficking before I read the script, so I did need to do a lot of research on that. I watched documentaries on trafficking, that sort of thing, pretty much. Also, since Leila is from Mississippi, and everyone in Mississippi has such a heavy accent, once I heard it, I'm like, "Oh. It does not make sense if she does not have an accent," so I needed to learn a Southern accent. I was working on that for a while. Then, I pretty much spent three weeks immersing myself into Leila's world. I really wanted to make sure that I represented a real person who had gone through what she experienced. So yeah, I watched a lot of documentaries on trafficking and survivor stories and even digging a lot into Leila's past because I wanted to look at how someone from her upbringing would deal with that situation."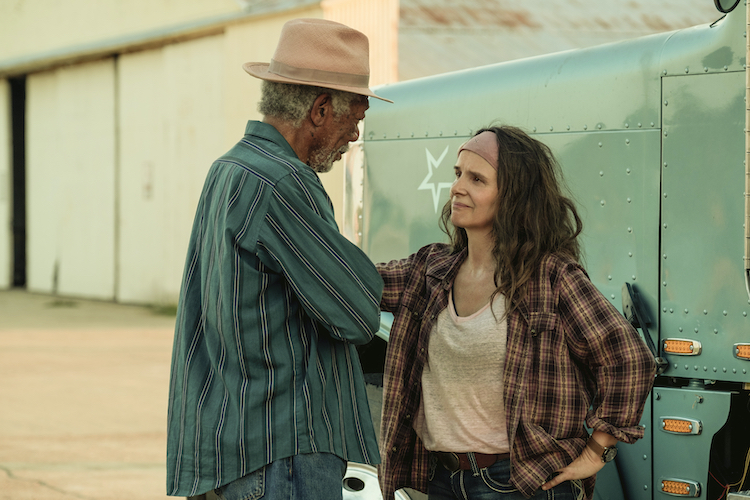 I thought you did a great job. You also get to work with the great Juliette Binoche in this. How awesome was that experience? And what did you learn from working with her?
"She is such an amazing actor and person. I absolutely loved working with her. Just her transition, her transformation, into Sally is just incredible. She's so amazing. And even on set, at times, she would act like a mother figure to me. She was so sweet, and she would always make sure I was okay and protect me. She's so inspiring."
Did you get to spend much time with Frank Grillo on set, and what is he really like behind the scenes?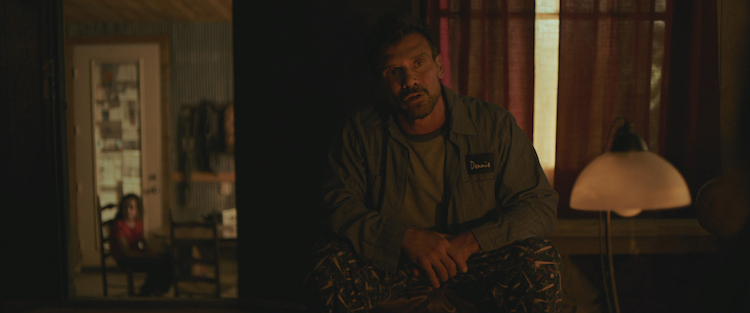 "He is super nice. I got to spend some time with him, but I only saw him for a few days. But he's such a nice person. I had so much fun working with him."
Obviously, human trafficking is very heavy content. Did hearing some of those survivor stories really get under your skin?
"Definitely. I was really sad when I read the stories and saw the documentaries. It's such a big issue going on the world, and it makes me upset to hear about it, pretty much."
How do you deal with all those feelings afterwards? What do you do to shake off that negativity?
"I'd say, after reading about that kind of stuff, I would try to focus on more happy things. I love playing guitar, so I guess that gets me out of my mindset, just playing a little bit."
Had you had much experience around big rigs before this and what was it like working in and around them?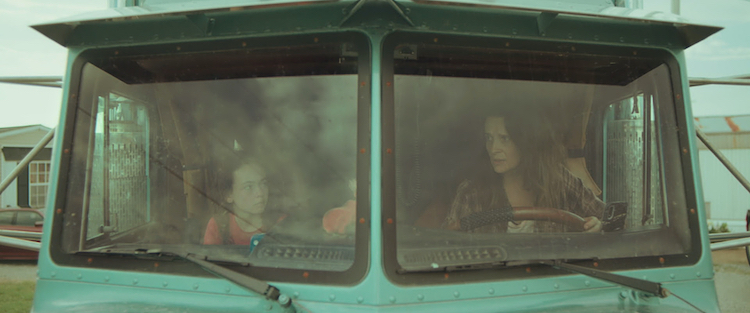 "No, I had not had much experience around trucks and stuff before this. Honestly, it was a new experience, and it was really fun to try it out."
Throughout your career, what kinds of differences have you noticed between the way adult actors are treated and child actors are treated?
"I would say they don't expect kids to really think. They don't really expect kids to think about the role as much, I'd say."
How do you think being a kid today compares to when your parents were kids? I hear people all the time saying, "It must be so hard for kids growing up today because there's all this stuff they got to worry about." But how has your experience been? Do you find that you're constantly worried about stuff?
"I'm not really worried about stuff at all. There's not really a lot for me to worry about. I absolutely love acting. There's not any worry there at all."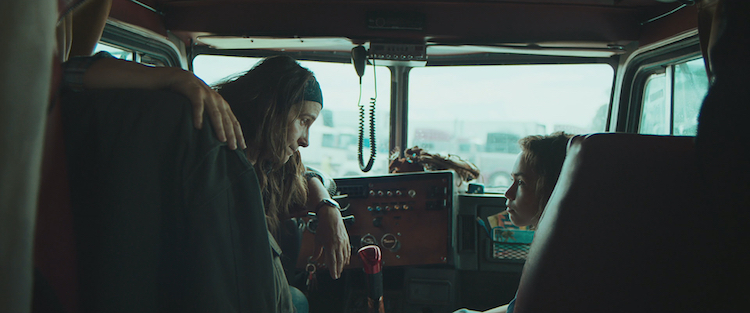 If you could play any character in a remake of any movie, who would you want to be and in what movie?
"That's really hard. If I would want to remake a character in a movie... Well, I did love the movie, LÉON: THE PROFESSIONAL that Natalie Portman was in. So maybe, if they ever did a remake of that, I'd like to be in it."
What kind of roles do you see yourself doing, going into adulthood?
"Probably thrillers. Thrillers, drama, maybe horror. That kind of thing."
Yeah. Cool. What did you find the most challenging for you on PARADISE HIGHWAY?
"You know what? Probably having to deal with mosquitoes the entire time because Mississippi is just filled with mosquitoes. One of the scenes, I had a mosquito buzzing in my ear the entire time, and I just had to wait until the scene was over before I slapped my face. I don't know. It was so hard, so that was definitely a hard thing to deal with."
I'm inclined to rewatch PARADISE HIGHWAY to try to figure out the scene in which the mosquito is buzzing in Hala's ear, and also just to take in Juliette Binoche's incredible performance again. The film is currently available on demand and digital. Here's the trailer.