Aloha Y'all,
Tex Hula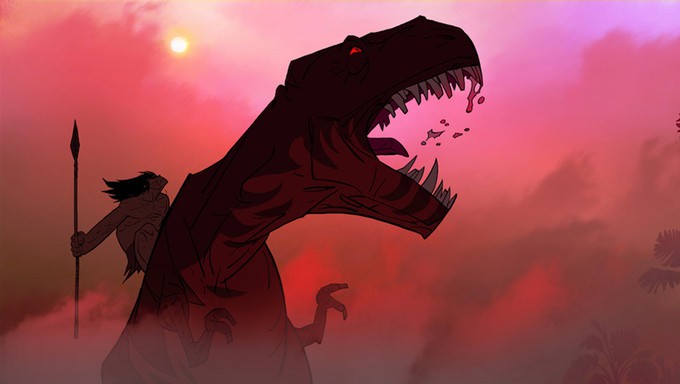 Genndy Tartakovsky makes his return to small screens with PRIMAL, and it looks visually stunning.
Primal tells the story of a caveman bonding with a Tyrannosaurus rex after both experiencing unfortunate tragedies. They become each other's hope for survival against a common enemy.
Everything about this looks great so far. I'm guessing it's not going to use dialog, but telling the story through the imagery of Tartakovsky and the music of Tyler Bates.
As a huge fan of SAMURAI JACK, I'm really stoked for this. I liked the first HOTEL TRANSYLVANIA, but really didn't care for the last two. I've been hoping he would return to 2D animation. Gory caveman dinosaur action, this is everything I could've hoped for and more.
I'm off to watch the trailer one more time. This time on mute with the theme to THE FLINTSTONES playing, just to see how that syncs up.
Mahalo pardners,
Tex Hula