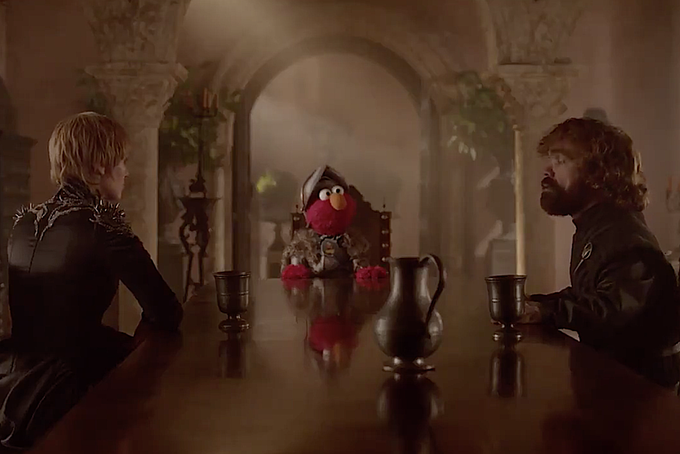 Hola Dannie aqui,
Sharing another parody video released in celebration of Sesame Streets 50th-anniversary. This short melds the worlds of Game of Thrones and Sesame Street. Yes, they did that.
The friendly folks on Sesame Street describe this video as-
"Respect brings us together, and if anyone can convince Game of Thrones's Cersei and Tyrion to get along, a familiar furry red friend might just be the one. #RespectIsComing As part of Sesame Street's 50th-anniversary celebration, we have a campaign, "Respect Brings Us Together," highlighting the importance of respecting one another, even in disagreement — and even in the case of sworn enemies."
The great short stars Peter Dinklage as Tyrion Lannister, Lena Headey as his headstrong sister Cersei Lannister and Elmo. Fucking Elmo is my least favorite character on Sesame Street. I think it is that high pitched voice I just can't stand it. However, this is pretty darn cute, and I get Elmo's philosophy. I just wish his voice would change. I guess I'm a bit harsh, but it is just my opinion.
Well, here it is folks "Respect is Coming..."

Well, what did all of you out there in Geeklandia think of this one? I for one don't believe Cersei is telling the truth to Elmo, Dannie thinks Cersei will kill Elmo and wear him as a hat when winter comes.

Stay Strong, Live Good, Love Movies!
Dannie H.L. Knowles aka Pekosa Peligrosa