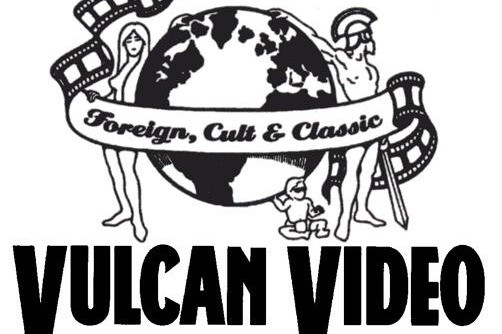 Hola Dannie aqui,
Today I am sharing a link to a go fund me fundraiser for a cause near and dear to my heart. Here in Austin, Texas, we have a video store called Vulcan Video that started dealing cinematic treasures back in 1986 and has weathered the many incarnations of home entertainment throughout its evolution over the past 33 years. I can also say that while I owned and operated my video store 2001-2006. The folks at Vulcan Video were always recommending that some of their more hardcore foreign film fans come to my store for the latest films from all over the world and when something was rented out at my place if I knew Vulcan had a copy I would send my members their way. This goes to show what kind of business Vulcan is. A business that truly is about the love of cinema and the communities that are birthed from this admiration.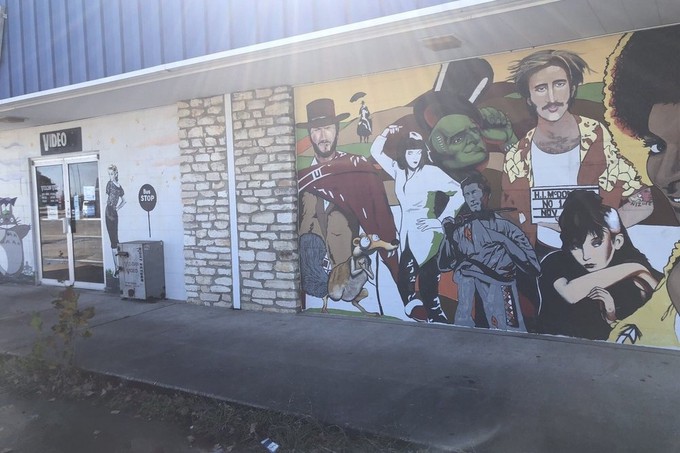 In this day and age of streaming and downloads, video stores have been treading water, refusing to die. As someone who was in the business, I can say that the death of a video store is a devastating loss. Video stores are not only about the films, but it is also about talking to an actual human about films, getting turned on to films you never knew existed and having a sanctuary for film aficionados to congregate and commune.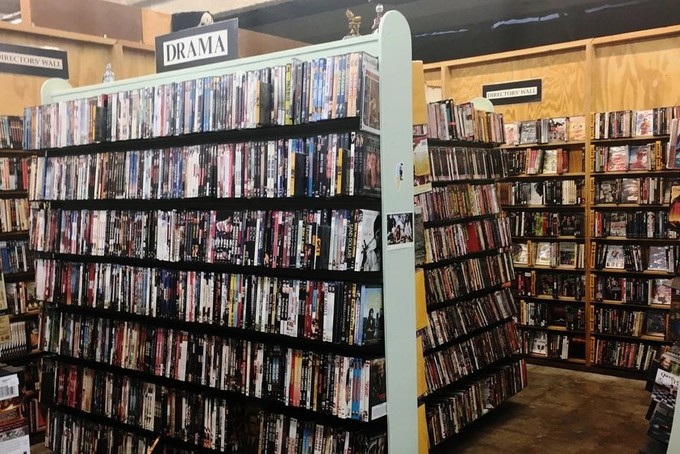 Here is what the Manager of Vulcan Video had to say-
"Hello All - Operations Manager Matt Taylor here with an important message for the cinephile community at large."

"Vulcan Video began - as many video stores did - during the major tape boom of 1986. Since then, it has become a staple of the Austin cinema community; a hub where like-minded nerds can crate dig to their heart's content, discovering all the weird foreign, cult, and classic gems they never knew existed until they journeyed down our dusty, ever-expanding aisles. It's the very epitome of a "mom and pop" shop that's survived the Blockbuster invasion, and weathered the streaming storm that's been brought on by Netflix. But now, it needs your help to keep the lights on."

"Technology isn't the only thing that's changed since Vulcan opened its doors. Unfortunately, so has the town. Austin is no longer the small, inexpensive, artist-friendly metropolis that Richard Linklater so wonderfully captured in his first masterpiece, SLACKER. As the years have gone on, the city has grown and become more "hip," but with that popularity came an unfortunate byproduct: skyrocketing rent. Much to our dismay, the ATX where one can survive on $2 tacos, cheap beer, and a record store clerk gig no longer exists (though, trust us, many are still trying), and Vulcan has been feeling the strain of these increases just as much as anyone in the area."
"Since being forced out of our Elizabeth Street location three years ago - a wonderful store that has since been leveled and still stands as nothing more than an open lot - Vulcan has struggled to rediscover its footing in a new building. Meanwhile, our North Loop shop had to close due an aggressive monthly increase on that landlord's part, despite accumulating a solid group of regulars that came in (like our good buddy Dean who, night after night, would bring a bottle of wine and talk about whatever film noir he'd just selected from the stacks that week). The point is: our people are still here, but we're not going to start charging them an arm and leg because those in charge of the real estate seem intent on cutting our limbs off."

"So, Vulcan is down to one store and, for a while, has been keeping its head above water well enough. But recently, we were hit with another rent increase, causing us to feel like we're drowning. We've cut back on nearly every expense we can, outside of our people, because the folks who work here do so because this is their home and their family. Rarely does anybody who takes a job at Vulcan leave (heck, we have one amazing clerk who's going on 22 years now!), despite the pay literally being minimum wage. It's a side gig; the epitome of a "fun" job that we keep showing up to, week after week, month after month, year after year, for the experience of being one of the last great video stores on the planet, after we're done being teachers, librarians, graphic designers, writers, and even filmmakers (we've got a Cannes player in our midst people!). This isn't anybody's career, it's their passion, and we want to keep sharing that passion with an entirely new generation of folks who can't find Jesus Franco, Ernst Lubitsch, or Elaine May's filmography on Netflix (or any other darn streaming service, for that matter)."
"What we're asking for are donations to help us get through the next 15 months that are left on the lease, in order to regroup and see where Vulcan heads from there. What will your money go towards? Truthfully, a financial "cushion" to cover basic expenses such as:"

1. The Increased Rent
2. Utilities (Gas, Electric, Phones, Internet, Waste Management)
3. Stocking/Restocking Titles (both New Releases and Repertory Additions)
4. Paying Our Small, Dedicated Staff

"As Operations Manager, the donations will be electronically transmitted by me into Vulcan's bank account, and then used to pay these expenses. Again, nobody's getting rich off of $2.99 rentals these days. Hell, at this point, the place is practically a non-profit in everything but official registration; a public service we provide that also doubles as a community center and time capsule of sorts. "Keep Austin Weird" is a local catch phrase that's been perverted and commercialized beyond holding any true meaning these days, but Vulcan Video is genuinely attempting to preserve a piece of "Old Austin" while we still can. This place is still weird, wonderful, and homegrown, and we wanna keep the doors open for as long as humanly possible."

"Obviously, if you don't have any money to spare, we totally get it. Times are tough, and perhaps this is merely the end result of capitalism running its course and telling us all to move on. We'll still have a Lone Star with you at the end of the day while talking about John Carpenter's BIG TROUBLE IN LITTLE CHINA. But if we could avoid going bankrupt in the process, that'd be pretty cool, right? Every little bit counts, and even if we don't hit our goal, the love shown will warm our hearts."

"In the words of our own Rockie Juarez: be good to each other, fam, and watch out for them Critters."

Sincerely,

Matt Taylor
Operations Manager
Vulcan Video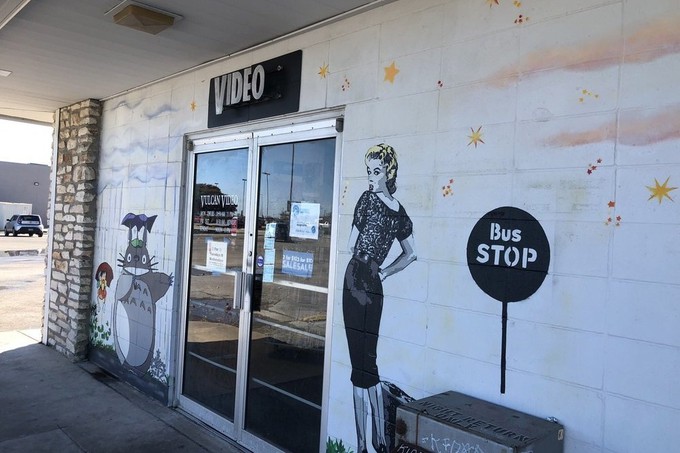 Vulcan Video is an oasis of cinematic treasures, that employs some of the best film fanatics I have ever met. It is a place where you can be secure in knowing you can find a gem you have never heard of or seen. Vulcan Video also has catered to students and professors of film from the University of Texas and surrounding educational institutions. You can help save VULCAN VIDEO by making a donation at https://www.gofundme.com/f/help-save-vulcan-video. If you do may the cinematic gods and goddesses bless you.
Stay Strong, Live Good, Love Movies!
Dannie Helen L. Knowles aka Pekosa Peligrosa