Ken with a video and more on the DEADLY TEN from Full Moon Empire.
You can't keep a good Band down!
Charles Band is a movie making legend. It's nice to see him being so innovative here in 2019. 10 movies, filmed simultaneously. Back stage looks at the entire process. All 10 films aiming to be aired exclusively on Amazon beginning 02/14/2020. This is an independent wannabe director's wet dream.
You can follow them at your own risk here.
So what are these ten films? They're exactly what you'd expect from Full Moon, a hodgepodge menagerie of oddities.
The DEADLY TEN: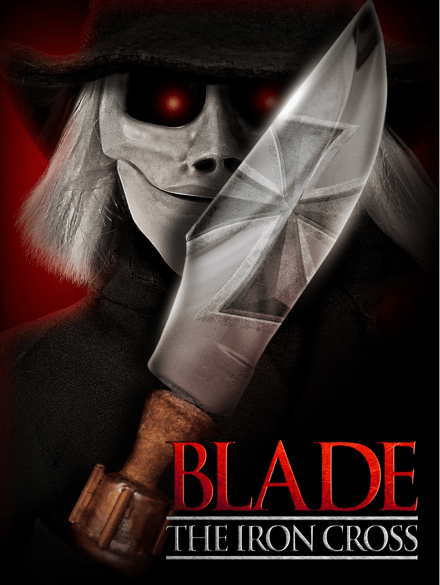 BLADE: THE IRON CROSS –Written by Roger Barron and directed by John Lechago-Blade gets a stand-alone feature in the PUPPET MASTER universe. An evil Nazi scientist is conducting evil experiments and Blade is awakened. With the aid of a beautiful clairvoyant, he must defeat an undead army and end Dr. Hauser's reign once and for all.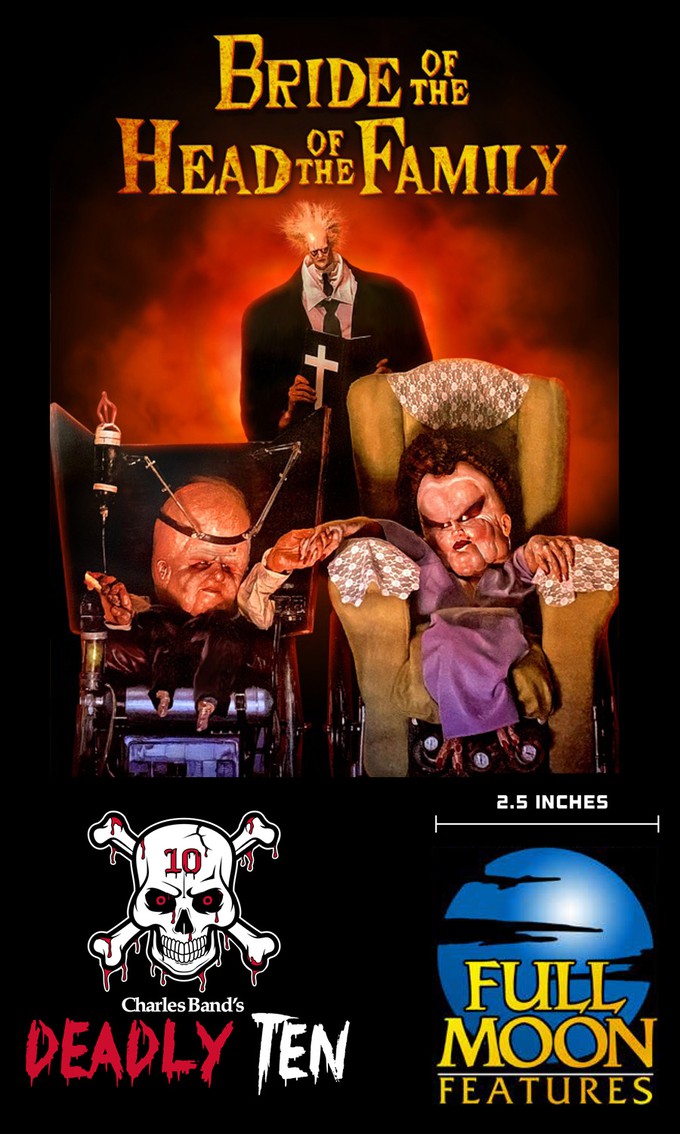 BRIDE OF THE HEAD OF THE FAMILY-Written by Benjamin Carr and directed by Charles Band-This sequel to HEAD OF THE FAMILY follows Myron as he tries to rebuild after the last film. He falls in love with Eugenia who sports an even bigger head and its love at first sight. Unfortunately it's never that easy in a Full Moon picture and there's deformed hit men, sexual orderlies and more delaying their race to the altar of love.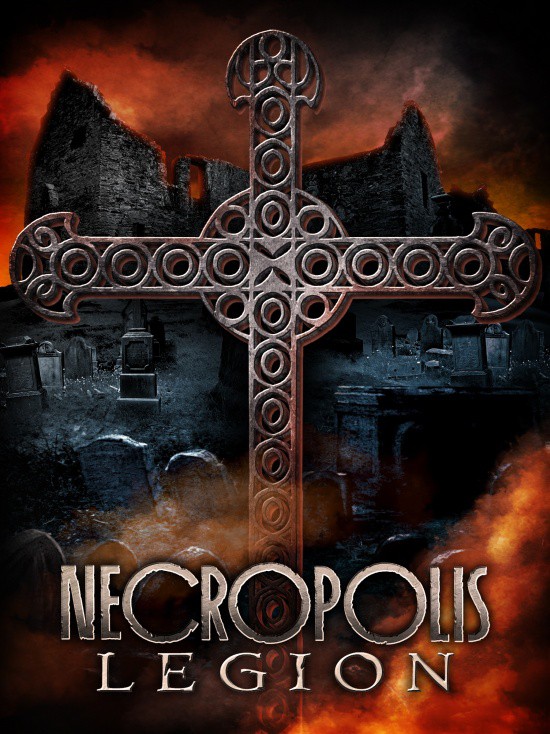 NECROPOLIS-Written by Brockton McKinney/Chris Alexander and directed by Chris Alexander-Using the 1986 classic NECROPOLIS: LEGION as inspiration this one follows Eva. A satanic blood sucking sorceress who gets murdered by the local religious cult. Fast forward 100 years and Lisa moves into the same cabin to write about Eva and gets possessed instead. She'll have to fight her inner demons to keep Eva from resurrecting herself.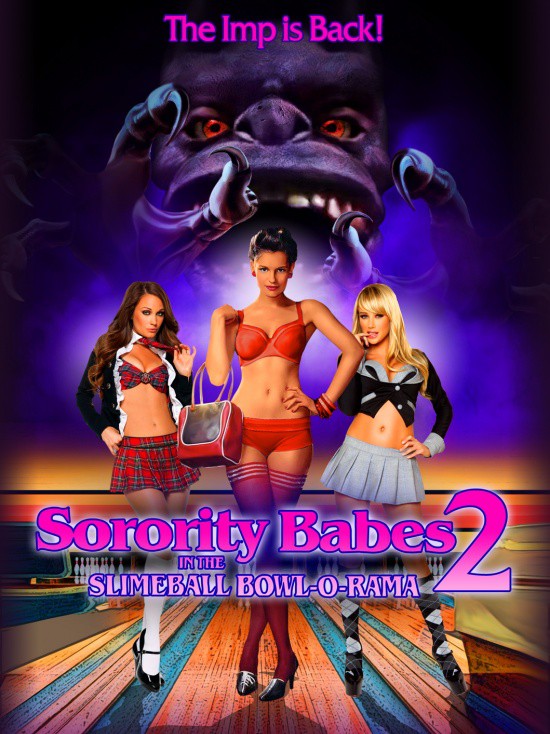 SORORITY BABES IN THE SLIMEBALL BOWL-O-RAMA 2-Written by Kent Roudebush and directed by Brinke Stevens/David DeCoteau-A direct sequel with just about the entire cast back, including Uncle Imp the greasy gremlin. This one is simple, it's a bunch of hottie's running around barely dressed. It's the lingerie bowl taken to the next level.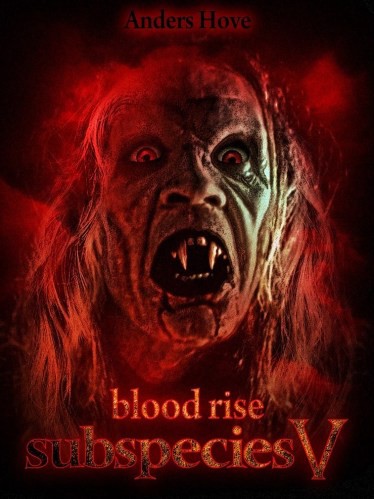 SUBSPECIES V: BLOOD RISE-Directed by Ted Nicolaou-A prequel to SUBSPECIES that follows Radu Vladislas' descent from a holy warrior of the church to the vampire he becomes. Will the half demon, half vampire find inner peace killing all enemies of the church? Nope, he'll become an aimless vampire who seeks revenge on those who imprisoned him to the shadows.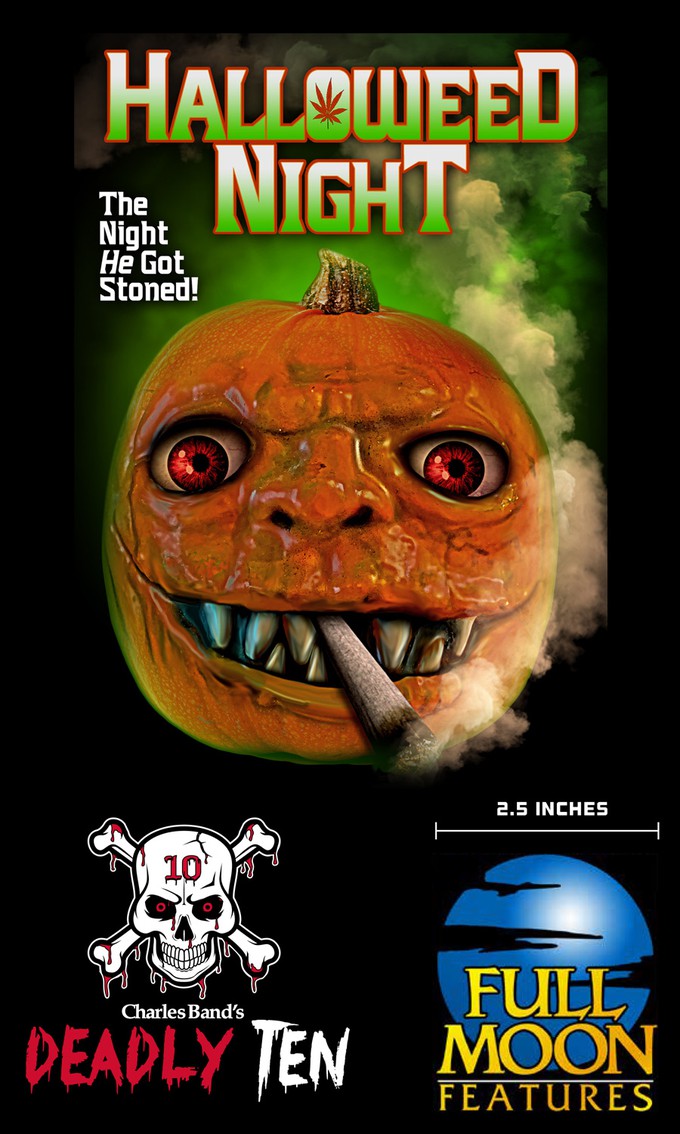 HALLOWEED NIGHT: MEET THE WEEDJIES-Written by Shane Bitterling and directed by Danny Draven-This is a new creation following a late night stoner scavenger hunt for the "Golden Nug." The search leads them to Madam Haze's hotel and her Weed-G-Board where they unleash the Weedjies.
Though that pic gives me strong impressions of the long gone MadBalls.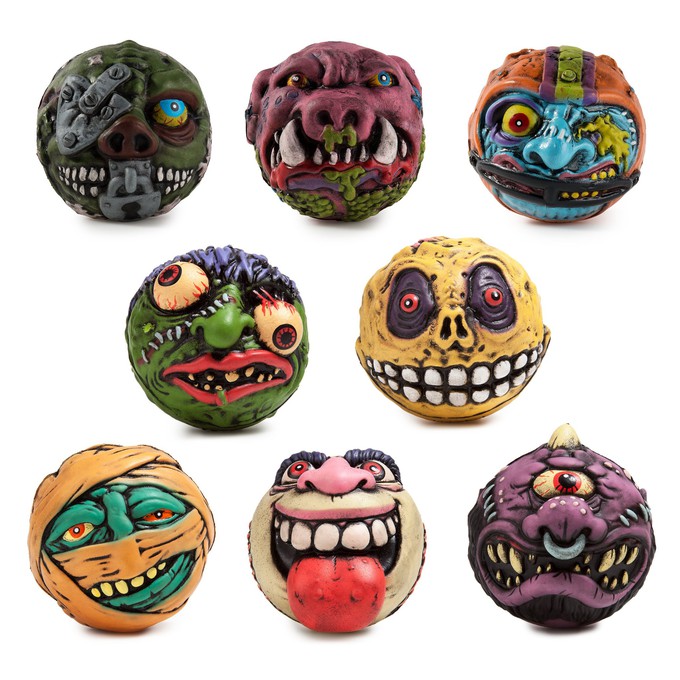 Anyone else remember the MadBalls?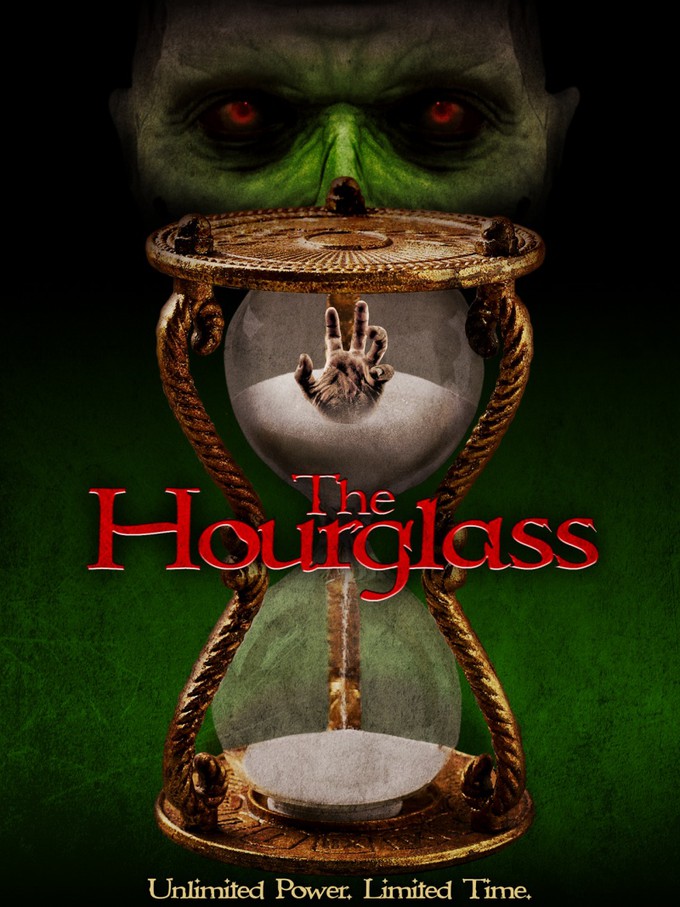 THE HOURGLASS-Written by Roger Barron and directed by Ryan Brookhart-Danny Wells is screwed. He was just betrayed by the gang after a major heist. His girlfriend Katry is murdered and he's mortally wounded, what's a guy to do but rub the nearest hourglass. Lucky him, it's haunted by Malik a powerful genie, probably not of the blue pigment. These rules are way better than three lousy wishes. You get an hour to wish to your hearts content just don't' wish for more time or you get an endless supply of suffering. Good luck Danny!
FEMALIEN: COSMIC CRUSH-Written and directed by Lindsey Schmitz-FEMALIEN's returns to throw as many sexual puns down your throat as they can. There will be vagina's and phallic symbols galore. Slide in and out of this franchise's newest creation as it tries to grip you tightly.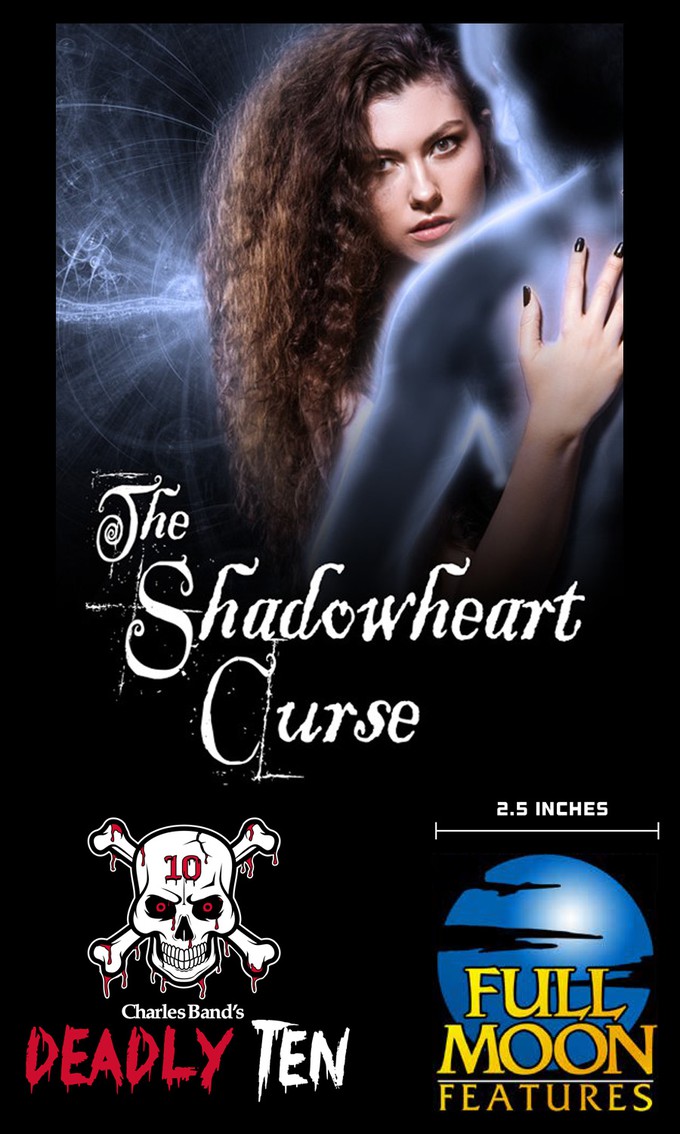 THE SHADOWHEART CURSE-Written by Karilyn Bentley, director TBA-When a psychic reading ends in a client's death Adrianna Sinclair leaves New York for her grandfather's estate in Italy. There she meets a spirit named Luca Fausto who's been imprisoned within the estate by his demon brother Marco. Will she free Luca before Marco makes her life a living hell?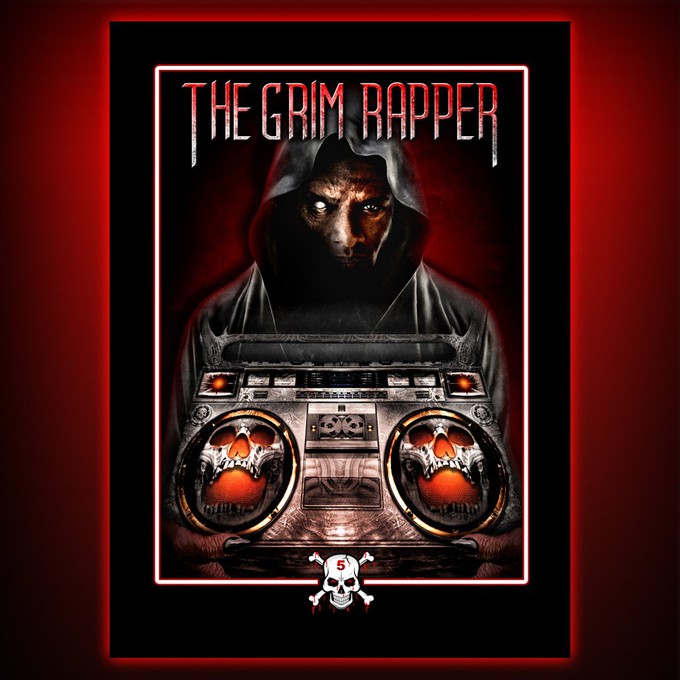 THE GRIM RAPPER-Written by Courtney Joyner and Billy Butler who also directs-Set in 1996, during the West-Coast/East-Coast rap war, we follow the GRIM RAPPER as he is resurrected after a drive by with a skull-laden boom box that obliterates all in his path. He's laying waste to the competition one beat at a time.
Full Moon, a long time ago, went by the title Empire pictures Studio. The studio was of the groundbreaking sort in the 1980's. GHOULIES really started their success but TROLL, FROM BEYOND, TRANCERS and the beloved RE-ANIMATOR kept the train rolling. Unfortunately money woes ate into the company, the banks took over and Charles Brand created Full Moon.
What's your favorite Full Moon flick?
Where's Doll Man?
I hope they pull this off and get more ambitious ideas as a result. Good luck!
Til next time Kids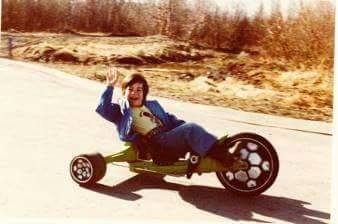 Ken Lewis (AKA: Freddy Beans)
Facebook: https://www.facebook.com/FreddyBeansWrites/?ref=bookmarks
Instagram: freddybeans13
Contact me: freddybeans@gmail.com