Announcing FRIGHT FIGHT FRIDAYS!!!
Starting this Friday!!!!!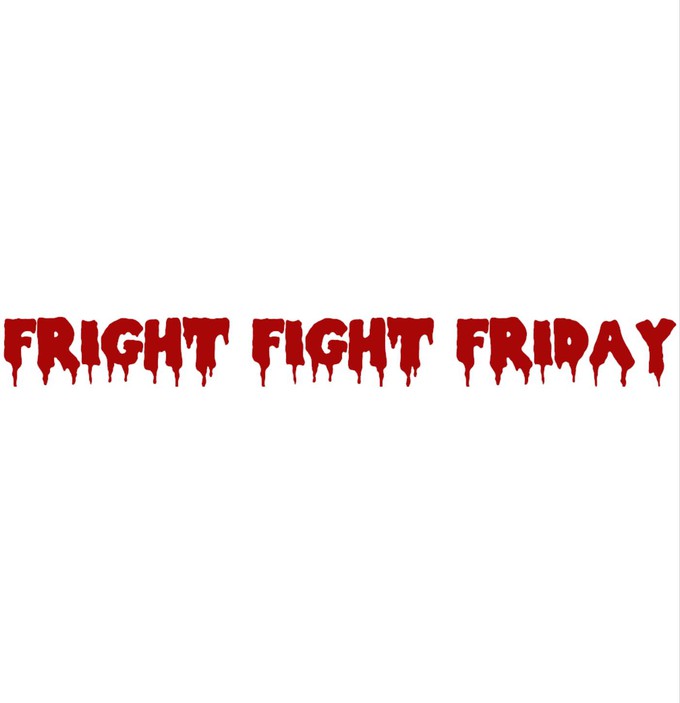 Have you ever sat back and wondered who would win in a fight between your favorite horror movie baddies? That was a rhetorical question. Obviously, you have! Who hasn't, right?
I must have spent hours discussing these types of hypothetical match-ups throughout my life and I've noticed that while everyone's arguing with everyone on the internet nobody's asking the important question's! Jason or Michael Myers? Freddy Krueger or Pinhead?
Well ladies and gentlemen, fear not! Because starting this coming Friday, we've got you covered! For the next several weeks we will be taking some of your favorite movie monsters and pitting them against each other! Well, hypothetically.
We will have four categories of "monsters". Each category (or bracket) will have eight contestants. The winners of each bracket will then face off against each other in the FRIGHT FIGHT FINALS to see who is crowned king! But it doesn't end there!
There will be a 5th bracket of "heroes" that will battle each other for the right to try and slay the king of the killers!
The categories will be as follows!
For some added fun, I will post the names of each Friday's contestants in the comments and what I want from you guys is to up vote the one you think would have won and tell me why!
This will be strictly a matter of opinion and of course kids, only for fun! Try not to get too upset! All fights are fictional and I assure you, no "monsters" or "heroes" were harmed in the process of writing this column!
FRIGHT FIGHT FRIDAYS kicks off this Friday with the first matchup from the ICON category! You can view the bracket below!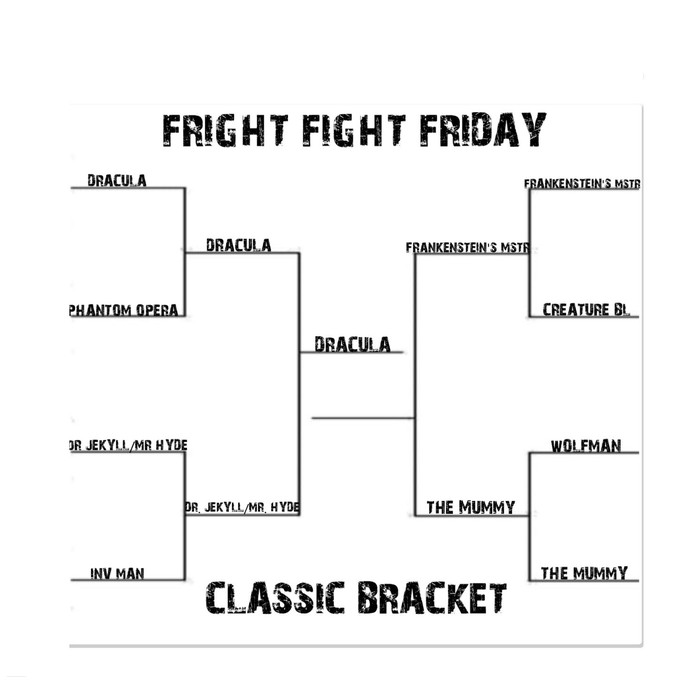 That's it for now folks but sure to check back Friday for Jason Voorhees vs Michael Myers! Comment below and until next time, keep on geekin' on my friends!
Joshua "Prometheus" Scafidi Follow me: @JoshuaScafidi