Freddy-With three DVD's of the Korean monster action flick titled MONSTRUM to give away courtesy of RLJE Films.
If you haven't heard or seen this one, you're in for a treat.
If you enjoyed that at all and can handle reading your films, you are going to love this one.
It's action-packed with no lack of lopped off limbs. In the end it's a familial drama akin to THE HOST wrapped around the infected exterior of a man eating monster who gets around town.
MONSTRUM stars Woo-sik Choi (PARASITE), Hyeri-Lee (HYDE, JEKYLL, ME), Myung-Min Kim (CLOSER TO HEAVEN) and In-kwon Kim (C'EST SI BON).
Jong-ho Huh (COUNTDOWN, THE MISSING BODY) directs this 1h 45min extravaganza.
In order to win one of these three DVD's, simply send me your favorite Mega Monster and why they are tops to freddybeans@gmail.com. Anything under 10 foot won't count. I'm talking the big guys here.
I'll send the winners a congratulations early next week.
My favorite monster in these confines is boring but has to be Bruce (JAWS). There's no horror film that affected me so greatly. Swimming alone in a pool at night, became daring. I used to love swimming deep in the ocean and now when I get the feeling to do so, I turn on some youtube videos of shark victims. It's enough to keep me enjoying the sights from shore, or roughly 3 to 5 feet depth at most. Hah
MONSTRUM is a damn fun film that I can't recommend enough.
This one drops on Nov 17 on VOD, Digital HD, DVD and Blu-ray.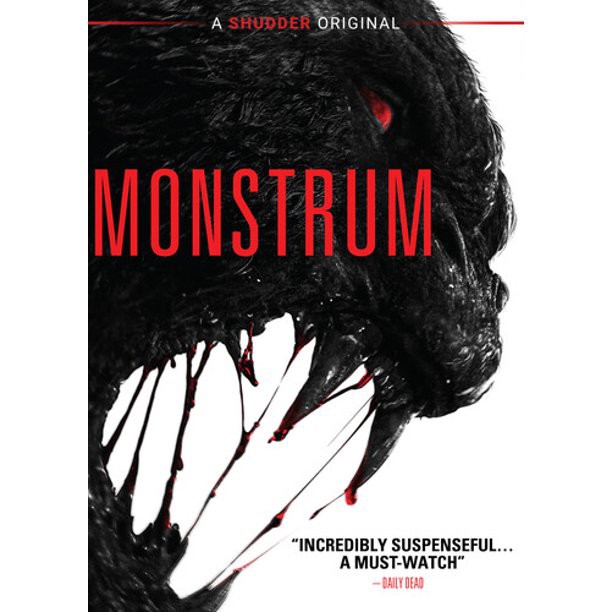 Until the next time,
Cheers!
Freddy Beans