Freddy-With three Blu-rays of an ambitious looking low budget Sci-fi movie titled 2067, to give to three of you out there, courtesy of RLJE Films..
First the trailer:
Frankly, I have no idea what this one is about. Since I'm guessing, it looks like Ethan Whyte (Kodi Smit-McPhee) is the only one who can save the world for unexplained reasons. He bucks up and takes on the challenge and flies to another dimension? In a switch there doesn't seem to be aliens or alien life forms to have to shoot, there's just the beauty of nature. And some interesting editing. Will he survive?
Honestly, this one looks like it could be fun. Even if there's no lasers or sharp teeth in the trailer.
Seth larney (TOMBIRUO) directs this 1 h 54 min film off of a script he co-wrote with Dave Paterson
In order to be considered for one of these three Blu-rays send freddybeans@gmail.com your favorite sci-fi movie/film/book that's not named Star Wars or Star Trek. I get a lot of responses to these, so explain why your choice is your favorite for better odds.
My favorite Sci-fi film has to be my answer to a lot of questions about my favorite in film.
John Carpenter's THE THING is my favorite Sci-fi, horror, Kurt Russel, John Carpenter, and Antarctica film all rolled into one. It's perfection and ends on an appropriately haunting note.
2067 is available on DVD and Blu-ray November 17th.
Sidenote: Ryan Kwanten does a dead on Christian Bale impression in this movie poster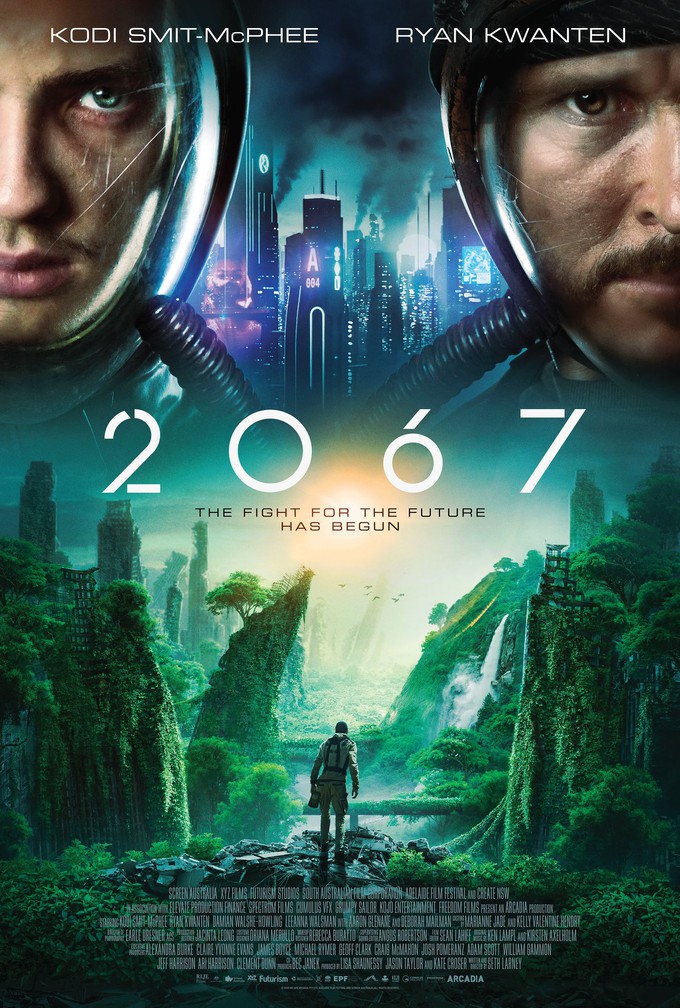 Until the next time,
Cheers!
Freddy Beans