Freddy-With three blu-rays to give away, courtesy of RLJE Films, for the western/horror film titled THE PALE DOOR.
This trailer hits all my pleasure centers.
A bunch of train robbers find a little girl, instead of the cash they were seeking. The boys remove all the heavy chains and head gear locked on her and she offers them an award. All they have to do is travel to a whore house with her. Well, hot damn!
The boys travel to the best lil whorehouse in random U.S.A. and it feels like DUSK TIL DAWN. Except these girls aren't vampires, they work for Satan.
THE PALE DOOR is directed by Aaron B. Koontz. Who also co-wrote the screenplay with Cameron Burns and Keith Lansdale. It stars Melora Walters, Noah Segan, Zachary Knighton and most importantly Stan Shaw!
I love western films. Mix in some horror and I'm sold.
CobraK reviewed the film for AICN here.
In order to be chosen for one of these three blu-rays send an e-mail to freddybeans@gmail.com with your favorite western movie/book/etc and why it ranks so high.
The only rule is you can't pick THE UNFORGIVEN. Why? Because it's my contest and I need arbitrary rules, that's why!
Seriously, I love THE UNFORGIVEN. It has one of the best baddies ever in Gene Hackman and who doesn't like an old grumpy Clint Eastwood.
AKA: William H Bonney
AKA: Billy the Kid
You learn great lessons like alcohol can make you a killer, leaving your kids alone for months on end is acceptable in middle America, and never ever adorn your establishment with one of William's friends.
I'll end the contest next Friday and request addresses from the winners to send these blu-rays to.
THE PALE DOOR blu-ray debuts next week!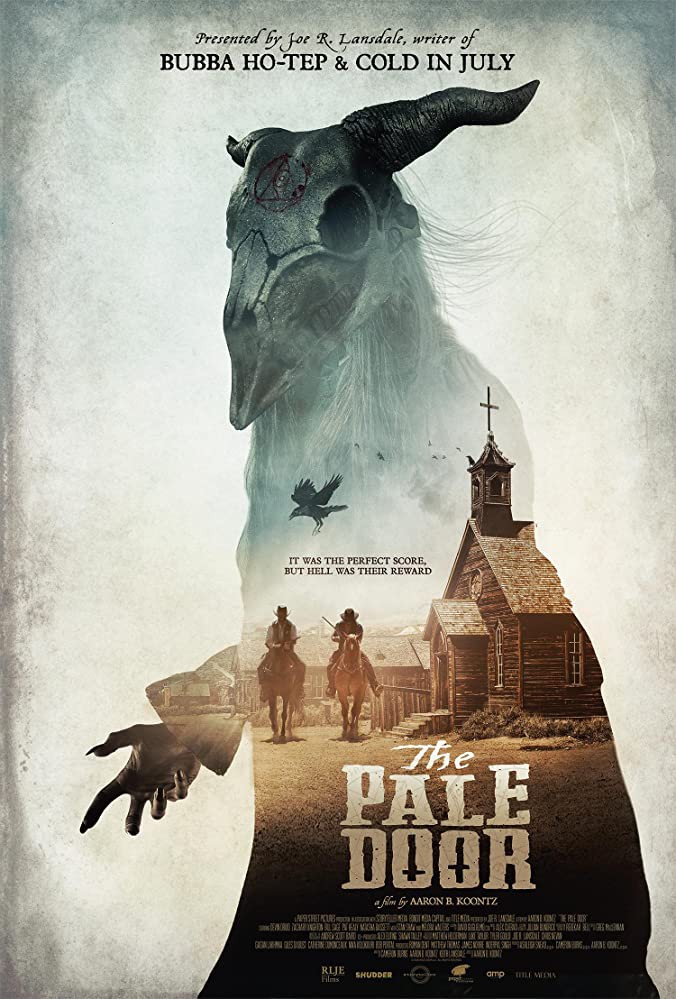 Good luck!
Until the next time,
Cheers!
Freddy Beans