Ken, with an article on my favorite films (and not so favorites!) of 2019!
This was a pretty amazing year for film. We are watching the climatic showdown between theater complexes and the home theater system in full effect. Netflix, Hulu, Disney+, Prime, etc. They are all taking over.
I have a loose list that pays tribute to all new films I saw in 2019 below.
Let's start with something new. Here's my list of the movies I suck for not seeing yet. They're all high on my list and probably would knock out some of my top 10 spots.
Parasite: Does Bong Joon Ho make films you can miss? No, he doesn't. I can't wait to see this one and deserve however many lashings is dictated!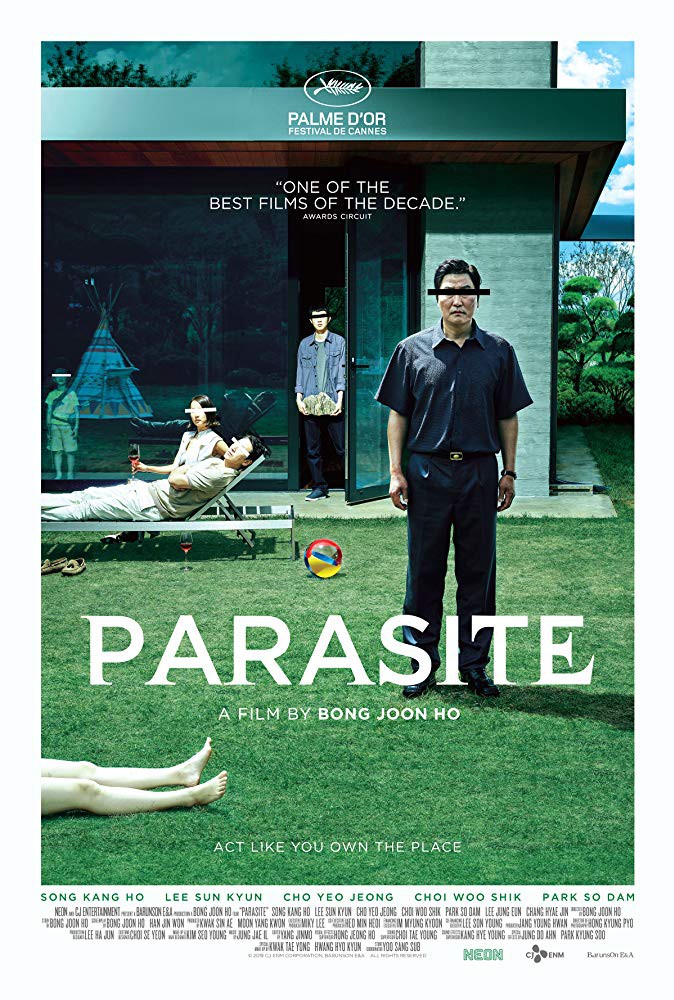 JOJO RABBIT: Taika Waititi knows comedy better than most. WHAT WE DO IN THE SHADOWS is one of the best comedies of the last decade and JOJO looks like it could fight for the same crown. While obviously dealing with hard to swallow, heady issues. 1,000 pardons for missing this one as of this article.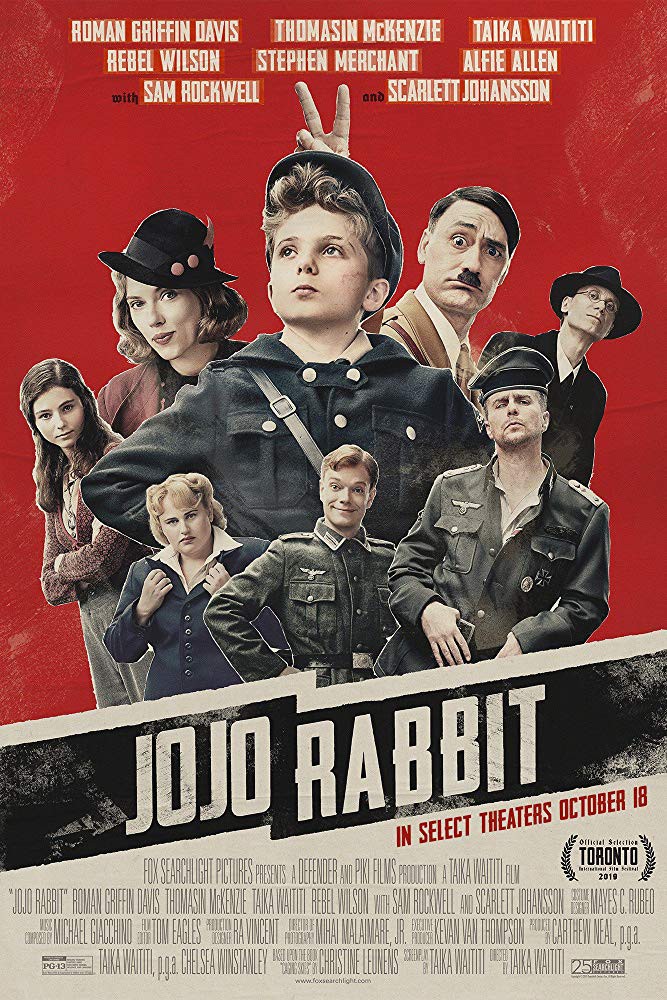 TOY STORY 4: Look, it's not that I don't know I'll love it. I will. It's that I've seen these characters so many times, I'm losing the emotional connection needed to make these work. Still, I love Pixar and don't think I've seen a bad film by them yet. I fully expect to give a damn about this dumb looking spork and wonder what took me so long to check the film out, while watching.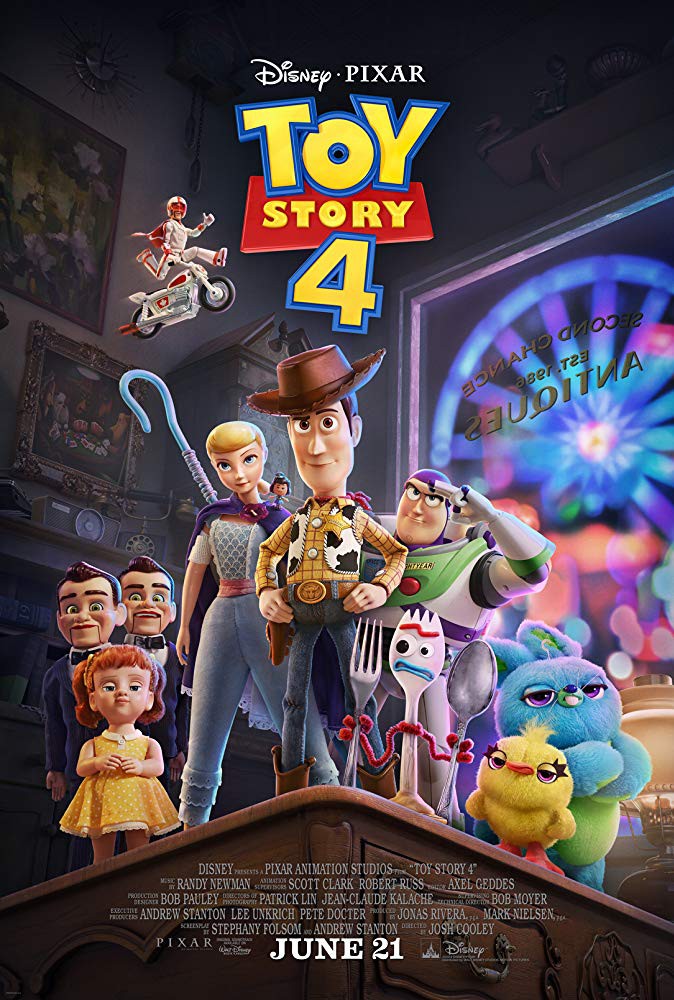 CRAWL: It's one of the best reviewed horror flicks of the year, which meant very little to me, ironic isn't it? Then Quentin Tarantino came out and said it was his favorite movie of the year. Now I have to see it. That it's directed by HIGH TENSION stud Alexandre Aja sure gets me more excited for the outcome of Kaya Scodelario as she does everything in her power to not get EATEN ALIVE.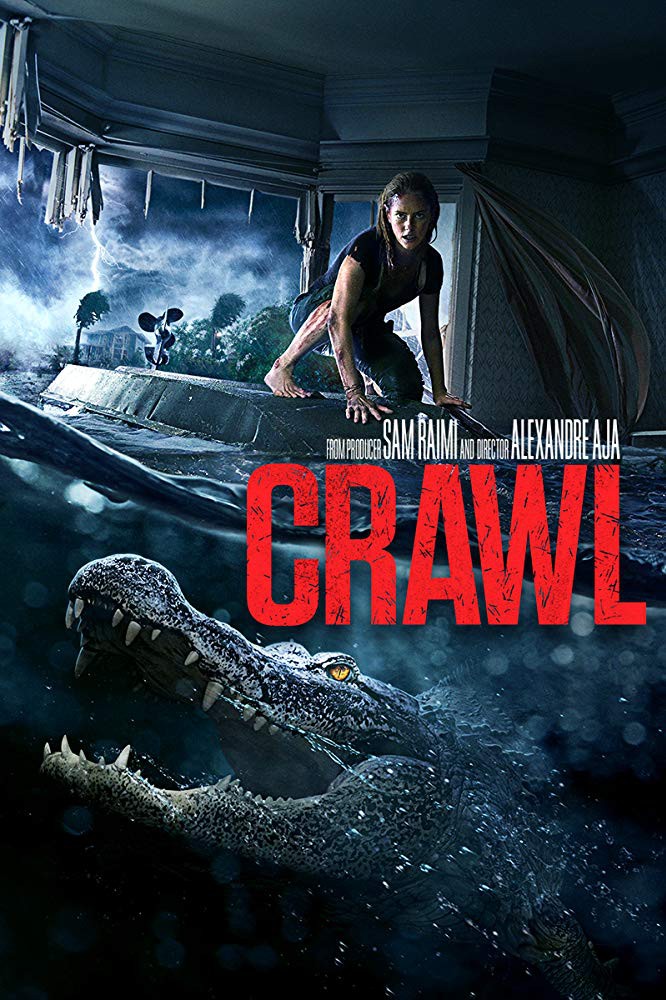 I narrowed the movies I hated in 2020 to three. I don't like being a dick. So tearing apart what someone poured their heart and soul into is something I try to limit. That said, these movies made me nauseous.
#3: MOB TOWN: This one would be higher on the list but I didn't have high expectations going in. Starring Jamie-Lynn Sigler and David Arquette, it's a pointless undertaking that tried stuffing as much Italian machismo into its undercooked manicotti as it possibly could. It just missed everywhere else.
#2: IT CHAPTER 2: Just like the book, this thing dies after those kids grow up. While it started off fine, the ending felt more like a carnival ride than anything resembling the word frightening. I find SHAKES THE CLOWN scarier than anything in this snoozefest.
#1: STAR WARS: EPISODE IX-THE RISE OF THE SKYWALKER. While this movie will undoubtedly rise to the occasion at the box office, I found almost the entire thing eye roll worthy. I loved how the Emperor stole his look from Dr. Philip Channard in HELLRAISER II: HELLBOUND and shook my head at the rest. This felt more like a reunion show than something that should have made it to the big screen. I loved the original movies in this series IV-VI and found the following prequels disappointing. The following trilogy of sequels left me numb to most things STAR WARS. I'm trying to get excited about THE MANDALORIAN, that's how bad it is. The need to continue the Skywalker saga has hopefully ended. I'm not attached to any of the new characters like I still am to Chewbacca, C-3PO and R2-D2.
Without further ado. My top 10 for 2019.
#10: THE STANDOFF AT SPARROW CREEK.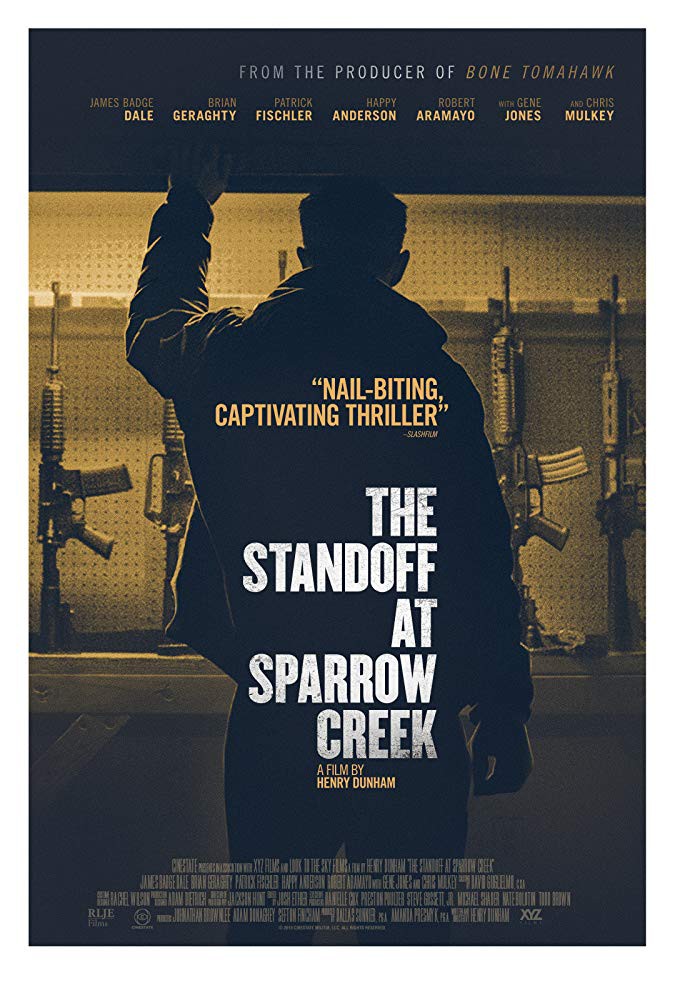 This independent film directed on a meager budge by Henry Dunham is still one I think back on. It should be a must see for anyone looking to get into lean budget movie making. I loved this movie about a former cop, forced to investigate…Ahem. Interrogate his fellow militia men about the gunning down of a police officer. You feel the tension build unbearably slowly, in this one, to its high pitched crescendo.
#9: KNIVES OUT.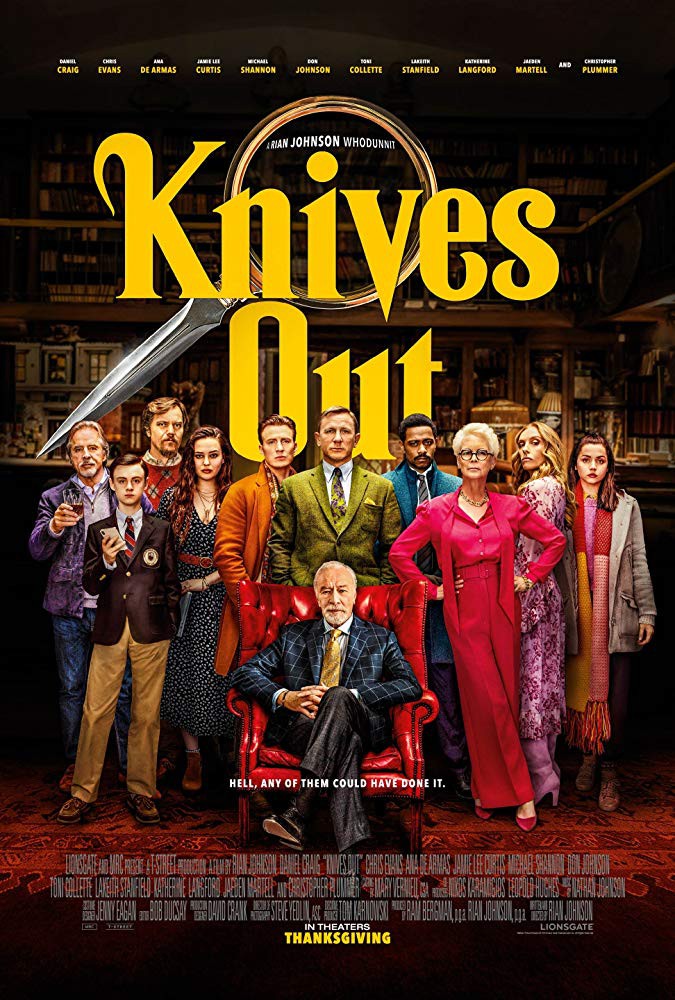 Everyone and their mother loved this movie for a good reason. It owes a lot to MURDER SHE WROTE. Calm down! KNIVES OUT is number 9 on my list for a reason. It's a gooey scrumptiousness wrapped up in a comfy blanket of satisfaction. I had two pieces figured out in the first 10 minutes that kept it from going higher on the list. That and I don't' see how the blood got on her shoe from at least 20 feet away. Am I right? Minor quibbles, all. At the end of this movie my girlfriend and I had a great time refelcting on all we watched, thereby securing its status.
#8: JOHN WICK: CHAPTER 3 – PARABELLUM.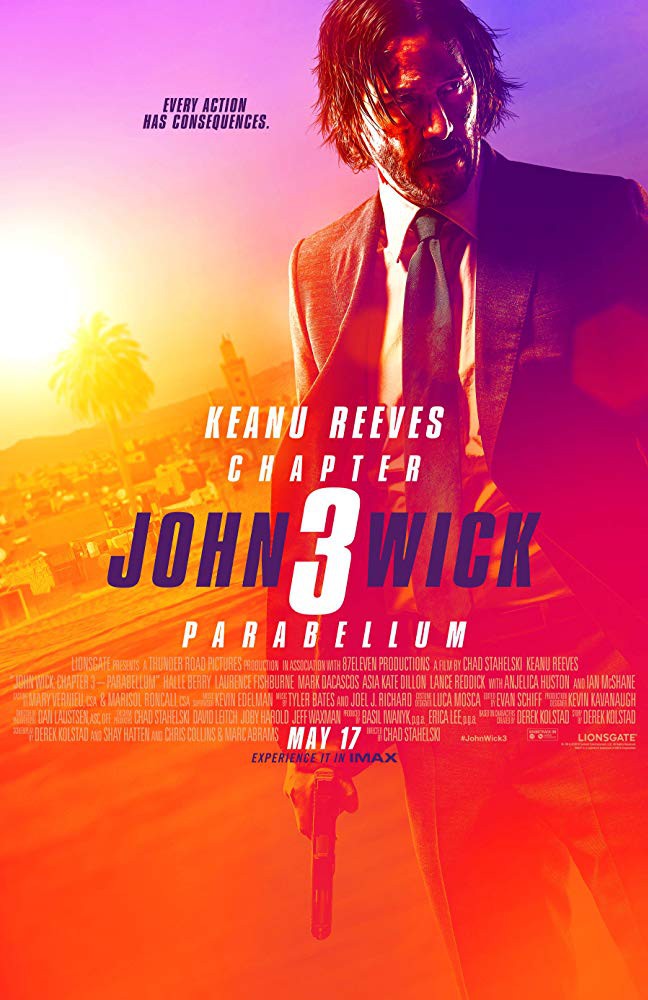 How this series gets better and better is beyond me, but it does. I hope Chad Stahelski and Keanu Reeves make movies together forever. I love everything about this sequel and already can't wait for Chapter 4, in May 2021. Sigh
#7: DOCTOR SLEEP.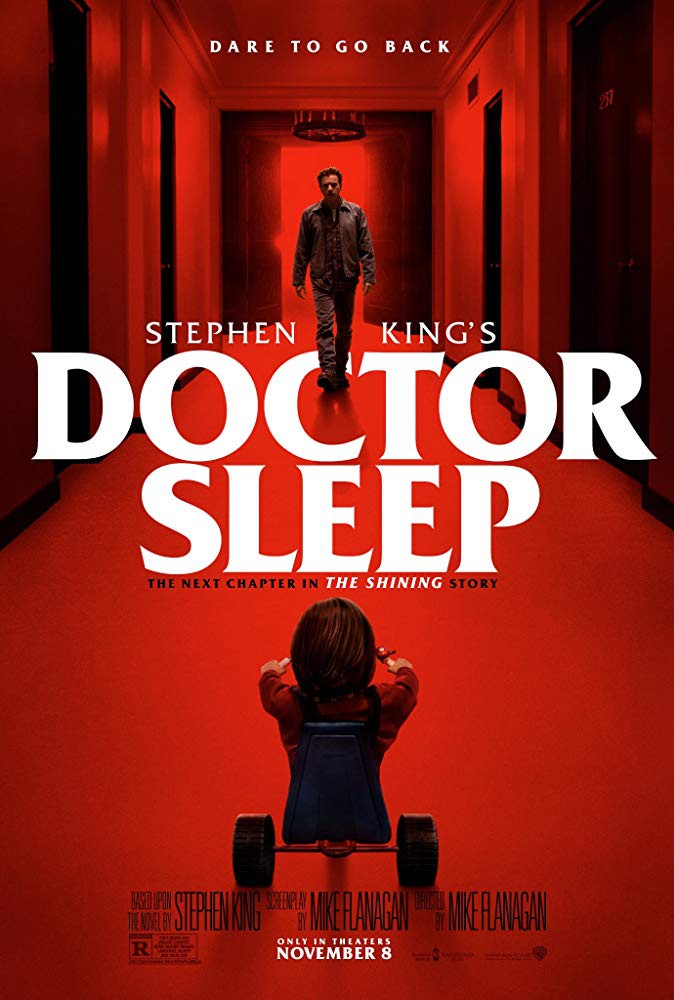 If you're going to play with my nostalgic emotions then at least include a sultry badass that sucks the living souls out of her enemies. While this wasn't perfect, I drank every delicious minute of this one up and left the theater talking about every nuance of the sequel to THE SHINING with my family. Mike Flanagan knocked this one out of the park. He took some dares here that really paid off. I loved Henry Thomas' cameo so, so much!
#6: ROCKETMAN.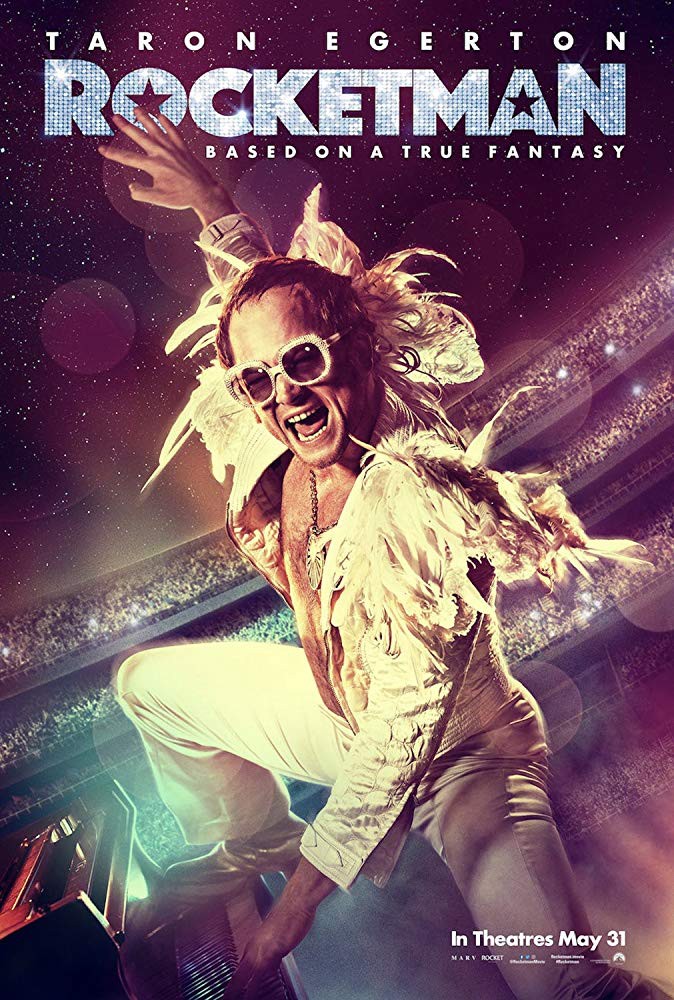 All I can say is that ROCKETMAN deserves all the accolades that BOHEMIAN RHAPSODY didn't. I didn't hate BR. It's just that ROCKETMAN is that much better and willing to take the risks BR didn't. Taron Egerton was amazing as Elton and risked inevitable ridicule for singing with his own voice. Then blew it out of the water. I loved the scene where he falls into the pool in a drug addled stupor but this one ranks so high for it's dreamy direction via Dexter Fletcher. (Sidenote: Doesn't that sound like a killer porn actor name?)
#5: DOLEMITE IS MY NAME.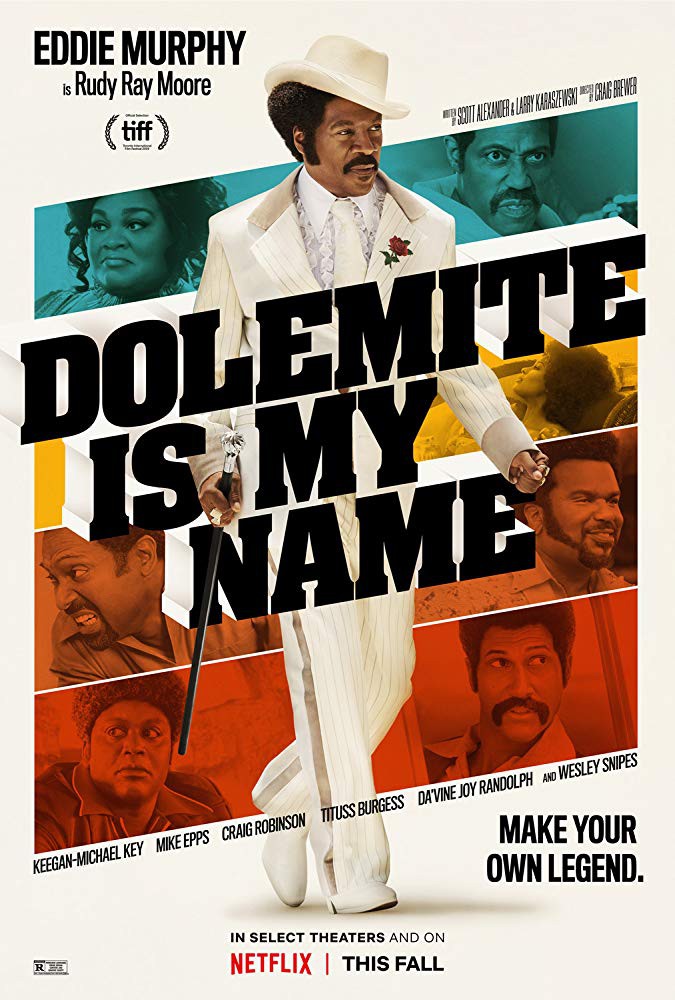 Eddie Murphy is back and in a big way. Picking Rudy Ray Moore's biopic to really bust out was brilliant, as was Craig Brewer's direction. It was such a blast, I got my girlfriend to watch the original DOLEMITE immediately after we watched Eddie's version. Along with a documentary about Rudy Ray Moore's life. I'm a bit obsessive with my blaxploitation films, they kept me warm many a night while my parents were sleeping in bed.
#4: ONCE UPON A TIME IN HOLLYWOOD.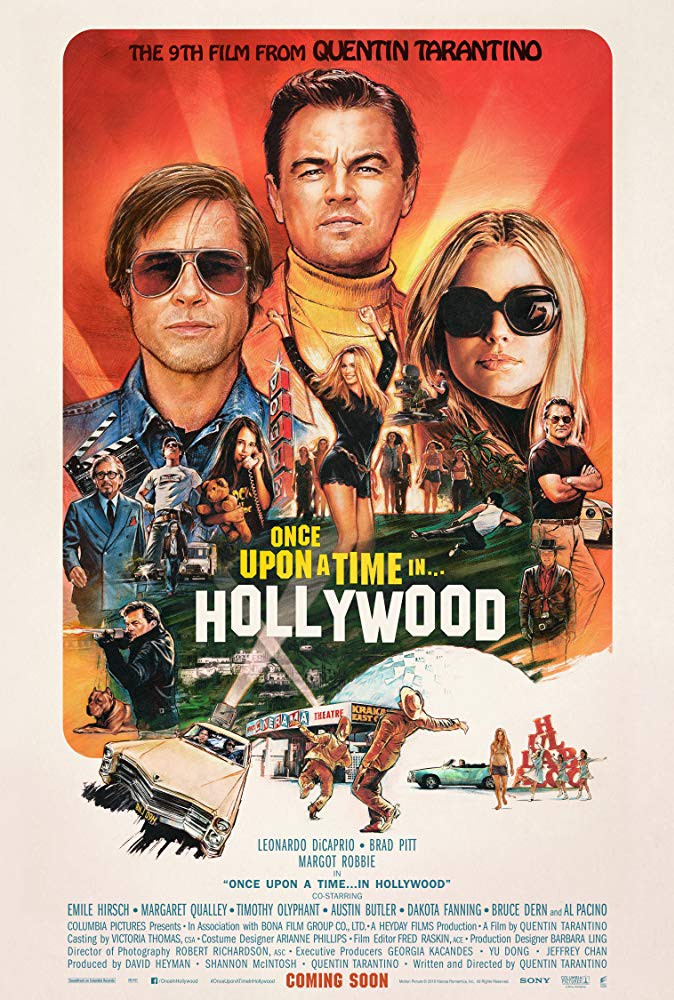 I should preface this with, I love everything Quentin makes. He creates film you can't see anywhere else and consistently surprises you in subject matter, stars within, and his willingness to lay off the red stuff. Leonardo DiCaprio was pitch perfect. He's forced me to accept he's one of the greatest actors of our time, over the last few years. He absolutely deserved the Best Actor Oscar in 2016 for THE REVENANT. This love letter to old school hollywood sent tingles of joy down my spine. Blending it with the Manson family murders was a surprising twist that somehow works wonderfully. I will watch this movie over and over again and marvel at the pieces i missed as i do, i'm sure.
#3: JOKER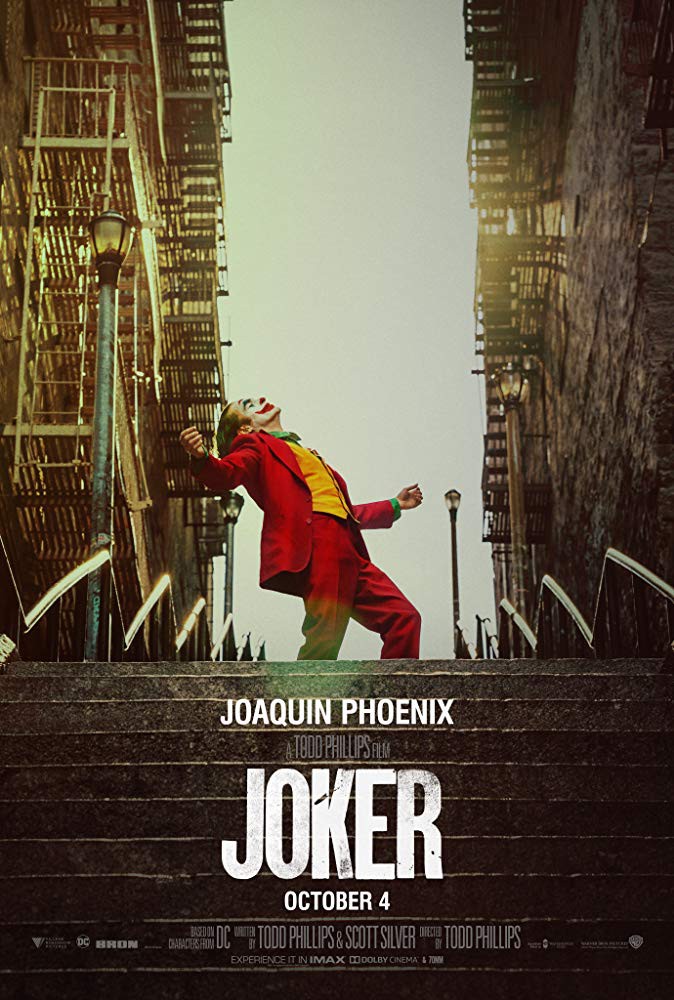 I heard so much anger about the portrayal of mental illness in this one, before I saw it. I'm not sure how you "correctly" film a psychotic break down from the constant hammering of life, but mirroring TAXI DRIVER doesn't hurt. Todd Phillips directs a masterpiece in this contemplative character study of a man hanging onto sanity by his fingertips. Just as Leonardo deserved the Oscar in 2016, I hope he loses it to Joaquin Phoenix or the stud in my number one film of 2019.
#2: THE IRISHMAN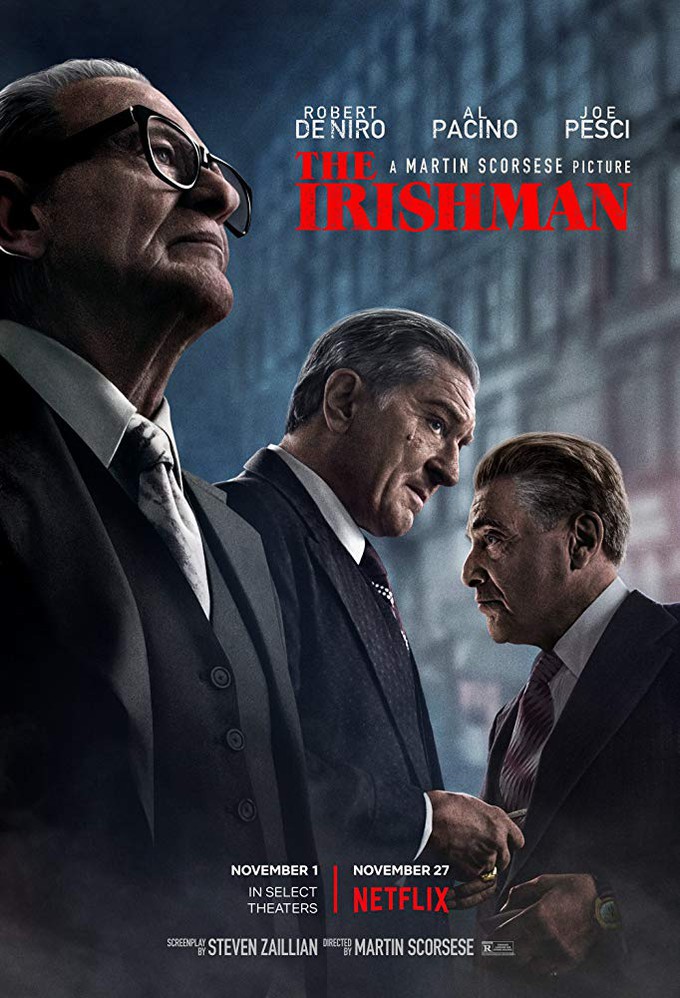 There's a certain satisfaction seeing all the old gambinos in one place again. It was an honor to see Joe Pesci play a muted Russell Bufalino. That role paled in comparison however, to both Jimmy Hoffa (Al Pacino) and Frank Sheeran (Robert De Niro). I don't know which I loved more, because both were incredible. Sure, it's Martin Scorsese, so a good 40 minutes or so could get dumped but that's like complaining about the crust on the best apple pie you ever ate. Nonsense!
#1: UNCUT GEMS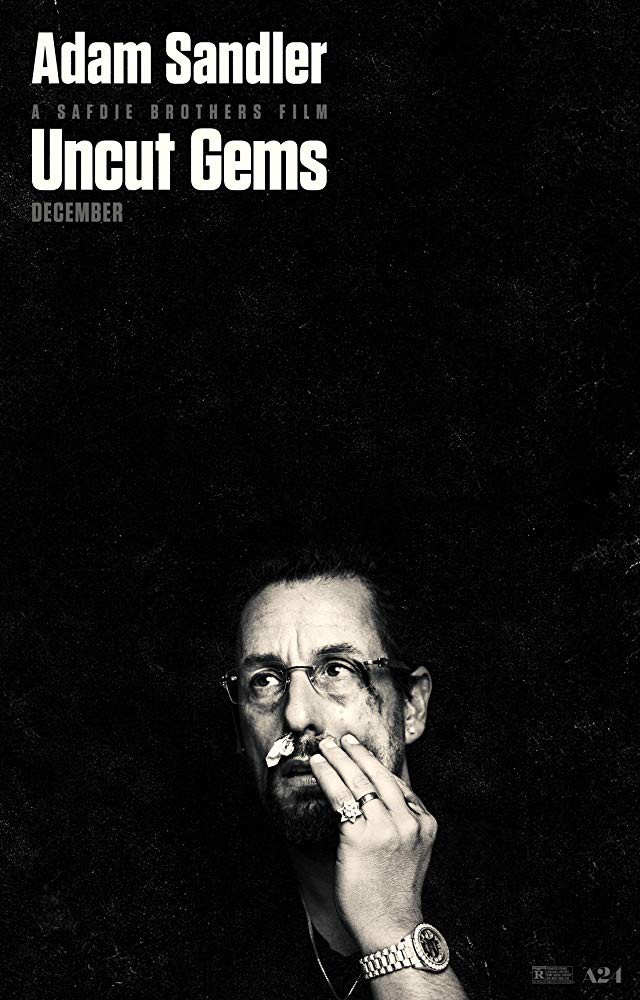 I'm going to go ahead and say it. The Safdie brothers are the new Quentin Tarantino. They are creating film that is must see. GOOD TIME was what turned me on to how good Robert Pattinson can act. I literally had no idea after TWILIGHT. UNCUT GEMS also made me realize Adam Sandler can really fucking act, even though I had seen it before in PUNCH-DRUNK LOVE. He plays Howard Ratner with a nervous perfection that few actors could pull off. UNCUT GEMS was an amazingly satisfying spin down the eddy. A chaotic mess that spins just on the precipice of out of control, all the while being entirely in control. If this doesn't win best movie of 2019, I will do absolutely nothing. But it totally deserves it!
Cheers to a happy, successful, and healthy 2020 for everyone reading out there!
Til next time Kids
Ken Lewis (AKA: Freddy Beans)