Freddy-With three Blu-rays of the new home invasion horror flick titled THE OWNERS, courtesy of RLJE Films.
This one is loosely based on a graphic novel titled Une Nuit de Pleine lune (A Full Moon Night – Thanks Google translator)
What horror!
I mean the orange, green & yellow wallpaper background of course.
THE OWNERS follows a few hoodlum teenagers and Arya (Maisie Williams) as they decide to make more money. Instead of looking for work they choose an old couple to rob. They break into the Huggins' house and hide, waiting for the perfect opportunity to strike.
When Richard (Sylvester McCoy) and Ellen (Rita Tushingham) Huggins get home from a lovely night out, they're rudely surprised by the teenagers. The Huggins are tied up and a saw is brought out. It doesn't go well and we're one teenager down when the house starts locking up. It seems the Huggins are proud home owners who are prepared for the anarchy of youth.
It's about time someone realized how creepy old people are!
I'm joking of course but when done right, -I'm looking at you THE SHINING bathtub scene -they're right up there with the creepiest.
Julius Berg (THE FOREST 2017) directed this one. He also co-wrote the screenplay with Mathieu Gompel.
My initial thoughts are this one looks pretty good. I'm always a sucker for a home invasion movie. I think it's because it's one of the scariest ideas around. Being safe in your home to find out you're not even safe there.
So what do you have to do to win one of these three Blu-rays?
Send me your favorite or most affecting home invasion movie/scene to freddybeans@gmail.com. The contest will end next Tuesday.
Mine is without a doubt SECUESTRADOS (AKA KIDNAPPED). If you haven't heard of it and you like the rough stuff, you can thank me later!
THE OWNERS is available on DVD and Blu-ray today (Oct. 20th)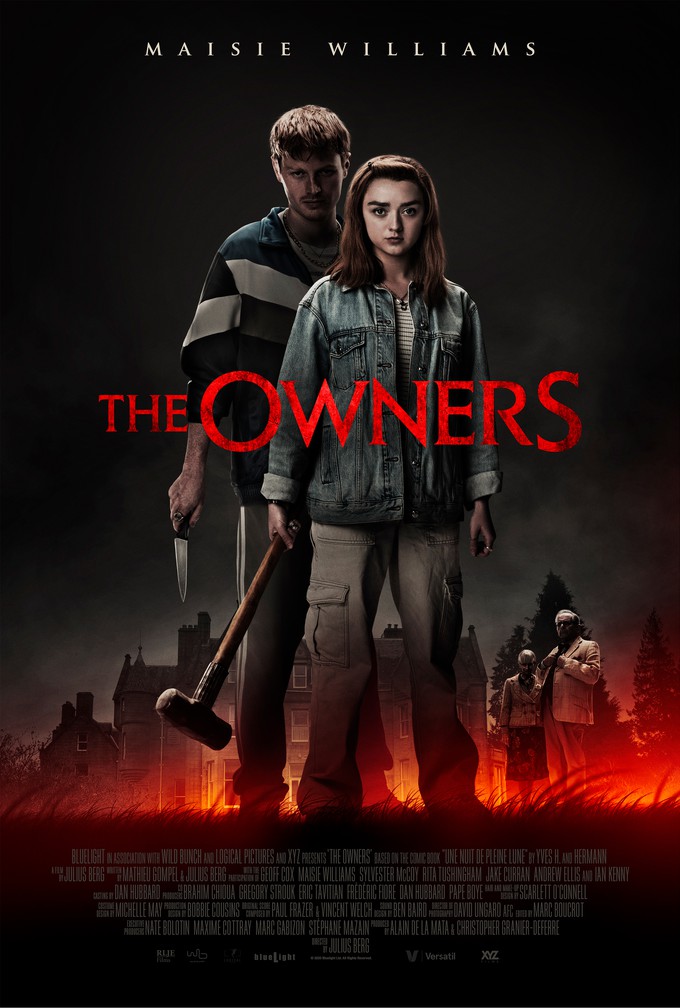 Until the next one,
Cheers!
Freddy Beans