Freddy-With some love for Halloween. Including a 15min short horror film, where Bill Moseley voices a dummy, titled SILENTLY WITHIN YOUR SHADOW.
I have a Halloween giveaway coming out tomorrow, so keep your eye out for that. One winner will get a pretty cool package of movies.
Halloween for some of us, is the holiday to beat all holidays. You feel the excitement immediately at the end of September. Then prepare all month watching every horror film you can find. Visit random farmers, you could care less about during the rest of the year, to run through their decimated corn stalks, take uncomfortable hay rides, make your kids ride uncomfortable ponies, and buy pies you can't possible finish. Then we decorate our abodes with the freakiest things we can find. All just to scare some random kids on one night, into staying home next year. They never do, though.
This is a mutual agreement. We agree to do what we can to freak the little boogers out. They do what they can to pretend none of it is working. Eventually, they get a sampling of candy so they don't sue you.
Gotta love Halloween!
In that vein, here's that short I mentioned.
Poor Hugo. Just a poor dummy needing some love. Who can't connect with that?
Seriously, this feels like an old episode of TALES FROM THE DARKSIDE. Which deserves honorable mention just for that freaky ass theme music.
Scott Lyus, of Crossroad Pictures, wrote and directed SILENTLY WITHIN YOUR SHADOW. It dropped a few years ago and won some acclaim/awards on the festival circuit but just hit Youtube this month.
I also unabashedly love anything Bill Mosely does and a murdering Muppet is no exception.
What's your favorite short horror film?
Does anyone else buy a ton of horror films for Halloween? What ones did you grab?
I just made my family watch XTRO last night. I'm not sure how they feel but I'm proud they all stomached the grown man baby delivery without any vomit.
This month I wasted my money on the following Blu-rays:
SCANNERS
PAN'S LABRINTH
VIDEODROME
SALO: THE 120 DAYS OF SODOM
BRAIN DAMAGE
BLOOD RAGE
GREEN INFERNO
NIGHT OF THE LIVING DEAD
So what, if I'm broke.
What films do I need to add to my collection?
Happy early Halloween, everyone!
I'll check back in tomorrow with that cool giveaway I promised too.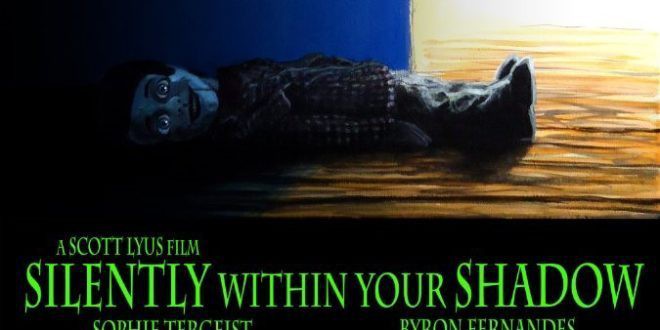 Until then,
Cheers!
Freddy Beans