Freddy-With a few Blu-rays of a gory Belgian zombie movie titled YUMMY to give away via Shudder and RLJE Films.
Before you click on that trailer just beware, it's a bloody good time!
I rather like the idea at play here. A man and his wife go to a specialized doctor to give her the perfect rack. I am making that up. I have no idea why they arrived but she's clearly there for an operation. Her dippy-do hubby does some exploring as the place feels off. He hears a noise from another room and there's a pretty girl laying on the table with lips that seem chewed off. He runs to stop his wife's surgery and get the hell out of there and fails. Zombie survival stuck within a hospital works for me!
This one looks like it will serve the gorehounds well and even has some cutesie moments rolled in for good measure.
Here's a cute Medusa wannabe or centaur that just lost its bottom half.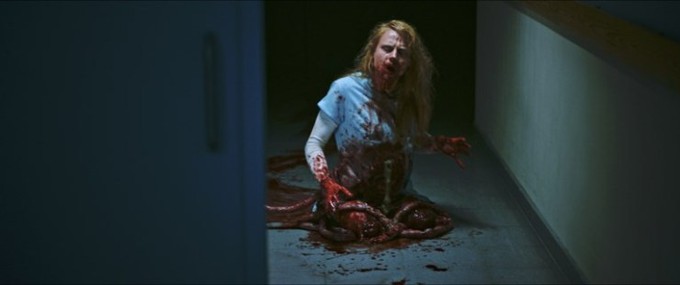 Lars Damoiseaux co-wrote and directed YUMMY for his feature film debut and I can't wait to see what he did. That trailer is awesome!
So what do you need to do to win one of these blu-rays?
Send me your favorite movie/tv show or personal story based in a hospital to freddybeans@gmail.com.
I'll respond to my favorite three and ask you for your address to send these to. The contest will shut down this Friday at midnight!
I have two favorites and their both based in psych wards. You will have to pick something different than these two...Sorry.
ONE FLEW OVER THE CUCKOO'S NEST and SESSION 9. I love both of those films for very different reasons.
Any fans of either of those films out there?
YUMMY arrives on VOD, Digital, DVD and Blu-ray tomorrow! (10/6)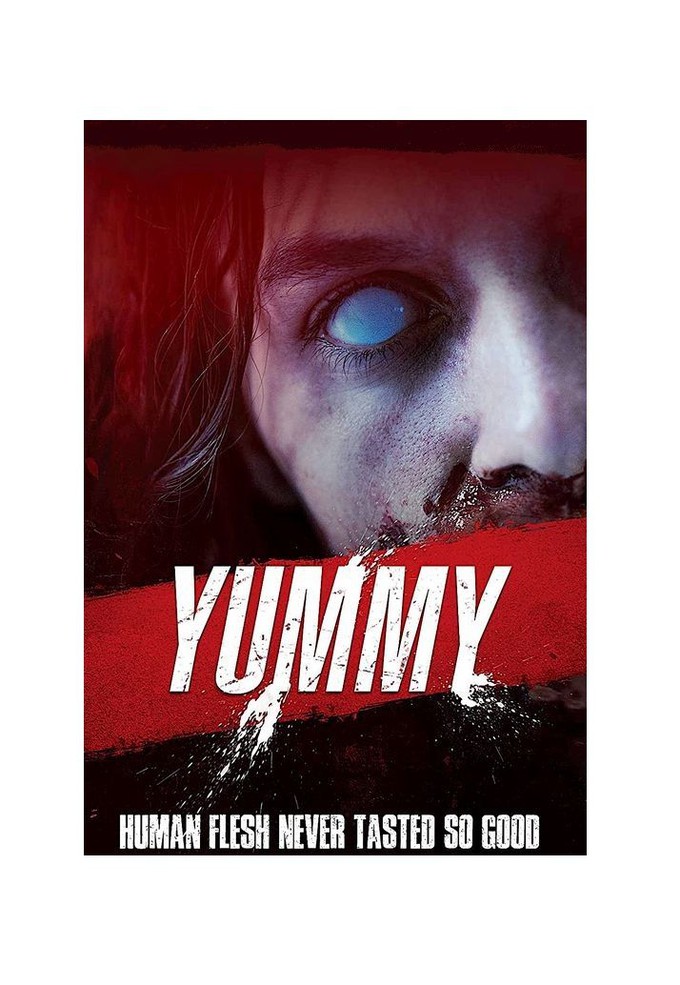 Until the next time,
Cheers!
Freddy Beans