Freddy-With three Blu-rays of the awesomely depressing horror flick titled THE DARK AND WICKED to give away, courtesy of RLJE Films.
I reviewed the movie here.
I interviewed Xander Berkeley for his role as the priest in it, here.
THE DARK AND THE WICKED follows a broken family, getting together once more. Their father is dying, creating an awkward reunion. The mother wants her kids to leave. They won't. So she kills herself and haunts them. There's a priest haunting them too, with his threats of damnation at 3AM. The broken family unravels at a frenetic pace until they're engulfed in father's illness themselves.
I'm a big fan of this cringe inducing film from Bryan Bertino (THE STRANGERS). It sets a somber tone and then relentlessly plays with the reality of those at the old farm house.
So what do you need to do to win one of these Blu-rays?
Send your favorite film that involves a farmhouse to freddybeans@gmail.com. Make sure you mention the title and explain why it's your favorite for the best chance to win. I'll pick my favorite by this time next week and ask for the winners address.
I could go for the obvious one here. Eddie Gein's influenced Texas Chainsaw Massacre but when I think of farmhouses, there's actually another one that always come to mind first-FRONTIER(S).
If you haven't seen this Nazi take on the TCM, you're missing out. A bunch of hoodlums escape Paris and end up with the freedom they wanted. Unfortunately, their freedom is tested by the cannibal Nazi's that own the shabby inn. It's a bloody good time but I enjoy the relentless nature it's filmed in. There's no let-up in this extreme horror selection.
You can name any other farmhouse but the one from FRONTIER(S). I apologize in advance.
THE DARK AND THE WICKED drops on DVD and Blu-ray on December 15th!
Make sure you don't miss this one!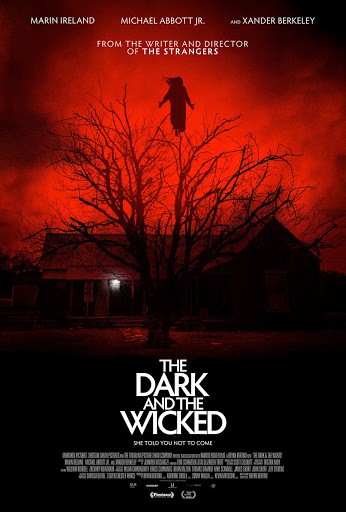 Until the next time,
Cheers!
Freddy Beans