Ken with three DVD copies of the new slasher horror film titled TRICK to giveaway.
TRICK starts out at a Halloween costume party and one of its guests, Patrick "Trick" Weaver, loses his absolute mind, killing everyone in sight. It doesn't go that well for him and ends up getting shot and dies. Next Halloween though, the same guy in the same mask reappears and kills again. Then next Halloween and next. Michael Myers clearly doesn't have a patent on his gig.
Trick stars Omar Epps, Ellen Adair, Kristina Reyes, Jamie Kennedy and Tom Atikins. Directed by Patrick Lussier (MY BLOODY VALENTINE) who also co-wrote TRICK with Todd Farmer (JASON X).
If you'd like one of these DVD's simply e-mail me at freddybeans@gmail.com and tell me your favorite slasher and your favorite kill of his/hers. That's it. My favorite answers win.
I'll let the winners know the movie is heading their way via e-mail next Wednesday the 18th. That's the day after this one drops on DVD and Blu-ray.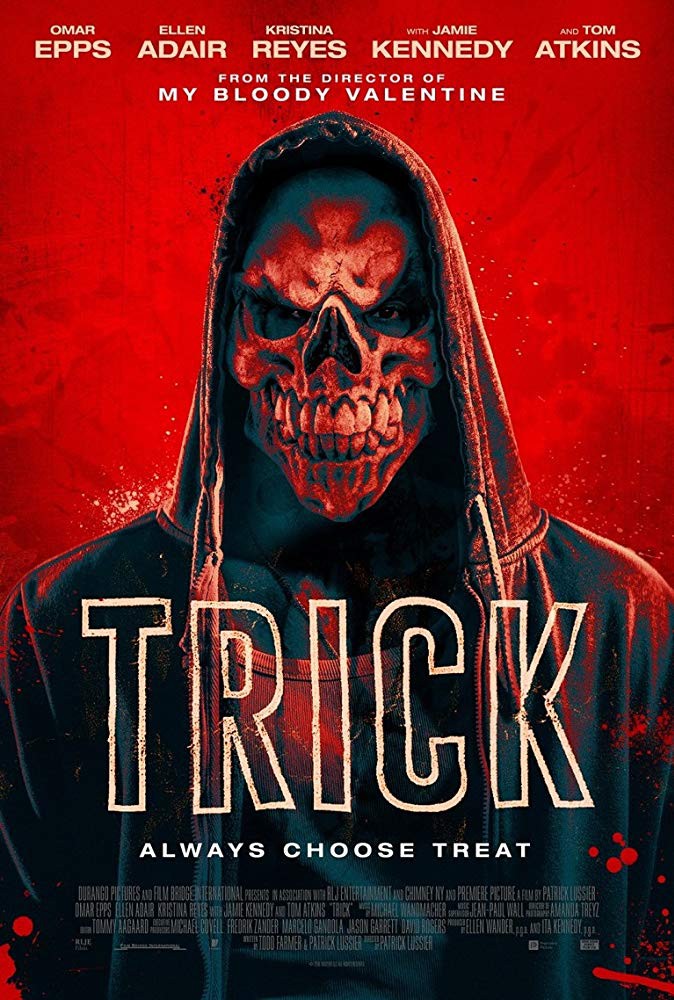 Til next time Kids
Ken Lewis (AKA: Freddy Beans)
www.freddybeans.com
Read poems I've written here.