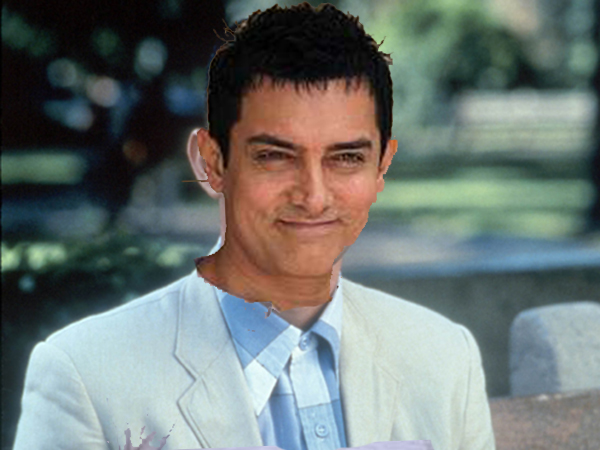 One of the biggest stars in India right now, Aamir Khan (PK, SECRET SUPERSTAR), has announced on Thursday that he would produce and star in a remake of FORREST GUMP in Hindi, according to Deadline! This is all of the information I need, I'm in! My brain is just exploding with the possibilities of what could happen in a Bollywood version of FORREST GUMP.
Aamir Khan revealed the news on his 54th birthday during a Mumbai press conference. The title of the new film is "Laal Singh Chadda", "which will be produced by Viacom's local studio Viacom18 Motion Pictures and Aamir Khan Films. Paramount licensed the rights."
If you're not familiar with Bollywood, these films are known for their song and dance, and WAY OVER THE TOP action. Here's a great scene from the movie SINGHAM to give you an idea. The main character Singham's thing is that he doesn't use a gun.
Because it is coming from India, will it be exactly like these kinds of movies? I'm not so certain, but I feel it is likely and I love ridiculous movies. Mind you, this was more of an example of an action movie but their movies can get pretty silly. I am going to go out of my way to watch this movie and see what it's like!
Shooting begins October, seeking a 2020 release!
~Big Eyes