FINAL KILL is a refreshingly funny action film with a charismatic lead performance by Ed Morrone as Mickey Rome, a foul-mouthed curmudgeon who speaks to the cynic within us all. Complemented by a quirky cast of eccentrics, highlighted by Billy Zane and Johnny Messner, Morrone carries us through this seedy underworld with crackling narration and razor-sharp wit, courtesy of writer/director Justin Lee's original script. Featuring action and laughs aplenty, FINAL KILL sits snugly with contemporaries LAYER CAKE, LUCKY NUMBER SLEVIN, and THE LAST BOY SCOUT.
Check out the trailer here:
By now you've surely seen SPIDER-MAN: INTO THE SPIDER-VERSE and you recall how, upon first viewing it, your eyes and brain have to adjust to the animation style. At first it's jarring, almost uncomfortable, but by film's end you've come to love it. Well that's kind of how I felt with the acting in this film. The film opens on Ed Morrone's Mickey having a therapy session with Dr. Drew Pinsky's character (whose name is so irrelevant I don't think it's even mentioned) and the space between their dialogue is like an avant-garde experiment in cinematic exploration. The scene unfolds with flashbacks that give us some insight into the rigors of Mickey's "assignments" and endear him to our graces, gruff though he may be.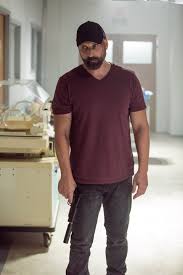 When he heads back to "work" and we're introduced to the characters therein, the film is truly off to the races. Randy Couture, Johnny Messner, and Billy Zane populate the screen, thoroughly fleshing out our "Where's Waldo" sense of Mickey's troubled mindscape. It's akin to Joaquin Phoenix's office scene in YOU WERE NEVER REALLY HERE with 120% more levity. When I first saw Johnny Messner onscreen I wasn't sold. Stick with him, though: he wins the picture.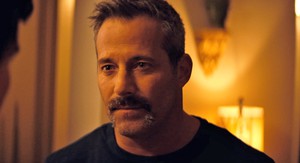 Mickey is given a cush assignment in Costa Rica, one that he begrudges and curses his way through, and it is here that the film truly shines. Sure, his chemistry with the couple he's charged to protect (hilariously named the Bauers) is well-crafted, and we even see his sarcastic veneer crack enough to get a glimpse at the true tired soul beneath, but that's not the charm of the film. And it's not what you saw in the trailer, either.
Truthfully, Mickey Rome is a miserable sad sack of bitterness and we love him for it. The film comes to life in his unfiltered crackling commentary on the absurdities of the world around him. A microcosm chiefly outside of our experience, to be sure, but his plainspeak skewering of it all makes both he and the seedy underbelly he inhabits accessible and hilarious.
FINAL KILL is available for streaming and Video on Demand now and will be released on DVD and Blu-Ray Tuesday, April 14th.
Until next time, stay safe out there!
-McEric-