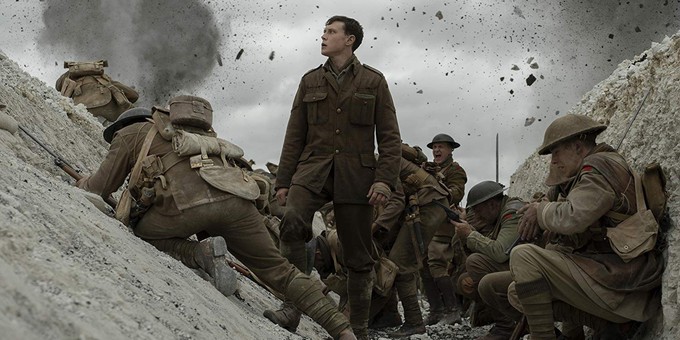 Hola Dannie aqui,
Sharing with you all today a featurette and trailer for the upcoming film "1917" directed by Sam Mendes ("Skyfall," "Spectre," "Road to Perdition," "American Beauty," and "Jarhead"). Mendes was joined at the writer's table by Krysty Wilson-Cairns (writer on the "Penny Dreadful" series).
Universal Pictures describes "1917" as-
"Sam Mendes, the Oscar®-winning director of Skyfall, Spectre and American Beauty, brings his singular vision to his World War I epic, 1917. At the height of the First World War, two young British soldiers, Schofield (Captain Fantastic's George MacKay) and Blake (Game of Thrones' Dean-Charles Chapman), are given a seemingly impossible mission. In a race against time, they must cross enemy territory and deliver a message that will stop a deadly attack on hundreds of soldiers—Blake's own brother among them. 1917 is directed by Sam Mendes, who wrote the screenplay with Krysty Wilson-Cairns (Showtime's Penny Dreadful). The film is produced by Mendes and Pippa Harris (co-executive producer, Revolutionary Road; executive producer, Away We Go) for their Neal Street Productions, Jayne-Ann Tenggren (co-producer, The Rhythm Section; associate producer, Spectre), Callum McDougall (executive producer, Mary Poppins Returns, Skyfall) and Brian Oliver (executive producer, Rocketman; Black Swan)."
Here is the special behind the scenes look at "1917," enjoy.
After watching the featurette, I have to say; Roger Deakins is so winning Best Cinematography this year. Some of you may know of Mr. Deakins from his work on Blade Runner 2049, Hail, Caesar!, Sicario, Skyfall, Rango, True Grit, The Assassination of Jesse James by the Coward Robert Ford, Revolutionary Road, No Country for Old Men, Jarhead, A Beautiful Mind, O Brother, Where Art Thou?, The Hurricane, The Siege, The Big Lebowski, Fargo, The Shawshank Redemption, along with many other genius films he's worked on since 1975. Deakins has eighty that's right, 80 IMDB credits as a cinematographer. Deakins was nominated for 13 Oscars and took one home in 2017 for his work on "Blade Runner 2049." I think he will definitely be nominated for his work on "1917."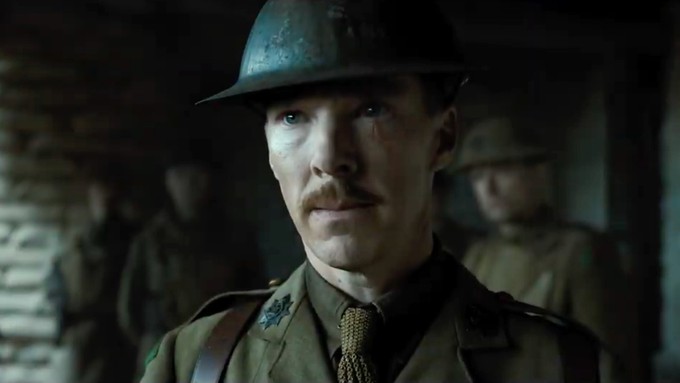 Here is the official trailer for Sam Mendes' "1917."
Well, what do all of you cinematic history buffs out there in cyber-space think of Sam Mendes' "1917?" I am more than stoked to check it out this World War I epic that is set for limited release on December 25th and then a worldwide release on January 10th of 2020.
Stay Strong, Live Good, Love Movies!
Dannie H.L. Knowles aka Pekosa Peligrosa