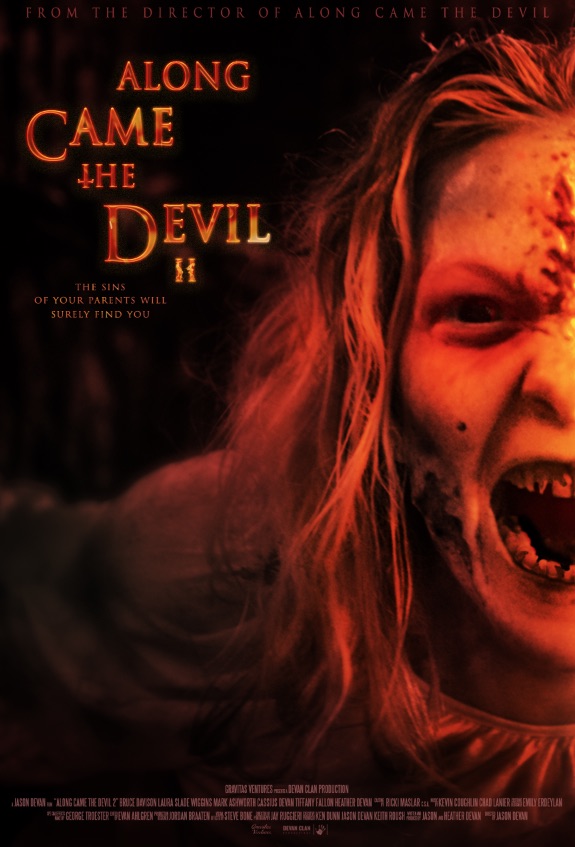 Writer/director Jason DeVan is back to scare audiences once again with the sequel to last year's ALONG CAME THE DEVIL. In the aptly titled ALONG CAME THE DEVIL 2, the demonic force from the first film is taking hold again- this time over a small town. When Jordan (Laura Wiggins) returns to her home town following a troubling voicemail from her estranged father, she soon gets caught up in the mysterious dark power that has gripped the community.

Reprising their roles as Reverend Michael and Sarah, Bruce Davison and Heather DeVan join Wiggins as well Mark Ashworth, Tiffany Fallon, and Cassius DeVan.

Check out the official trailer for the horror/thriller here!


ALONG CAME THE DEVIL 2 opens in theater, on digital, and On Demand on 10/11.

Rebecca Elliott
Aka Annette Kellerman