I admit that I am completely obsessed with true crime stories, and there are few murder tales more notorious than the double slayings of Nicole Brown Simpson and Ron Goldman. Though the debate regarding OJ Simpson's guilt in the atrocious crimes still rages over 25 years later fueling a catalog of docudramas and procedurals, the focus is rarely on the victims themselves much less other possible versions of what might have happened that fateful night.
Enter director Daniel Farrands- a filmmaker who is becoming known for his reimagining of infamously dark events like the terror in Amityville and Sharon Tate's tragic demise. In his latest outing Farrands explores the possibility that a serial killer may have played a role in the deadly attacks on Simpson and Goldman. Check out the synopsis:
In 1994 Nicole Brown Simpson and her friend Ronald Goldman were brutally murdered in her Los Angeles home by whom most believe to be O.J. Simpson. But what role did Glen Rogers, also known as the Casanova Killer play in their death?
While it does sound a bit over the top to introduce such a seemingly off the wall theory into the already complex evidence, I can't help but be curious about Farrands' take on this version of events- especially with a cast like Mena Suvari, Nick Stahl, and Taryn Manning.
AICN has an exclusive look at the poster for THE MURDER OF NICOLE BROWN SIMPSON as well as a first look at some images from the set right here!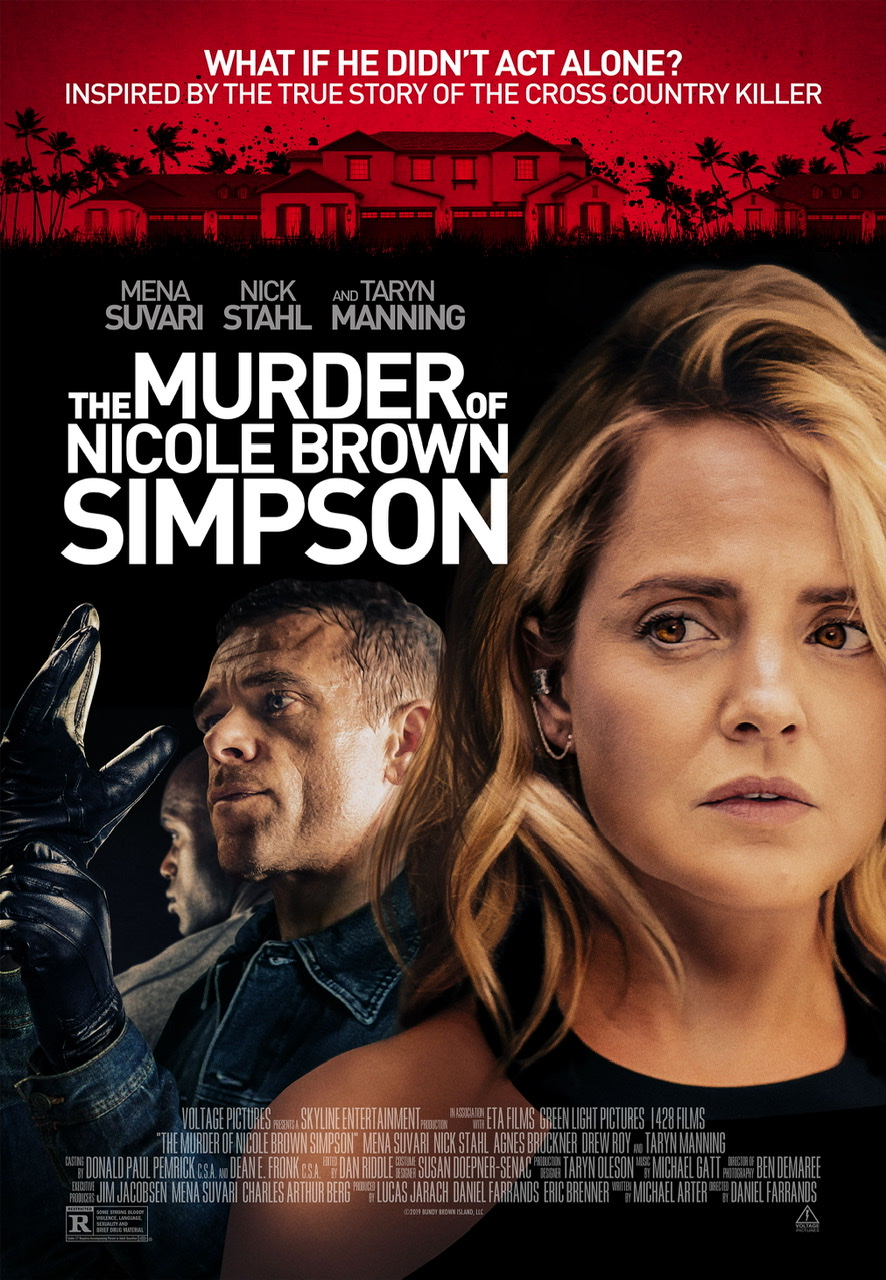 Quiver Distribution is releasing THE MURDER OF NICOLE BROWN SIMPSON in theaters and on VOD and Digital in January 10, 2020, so stay tuned!
Rebecca Elliott
aka Annette Kellerman