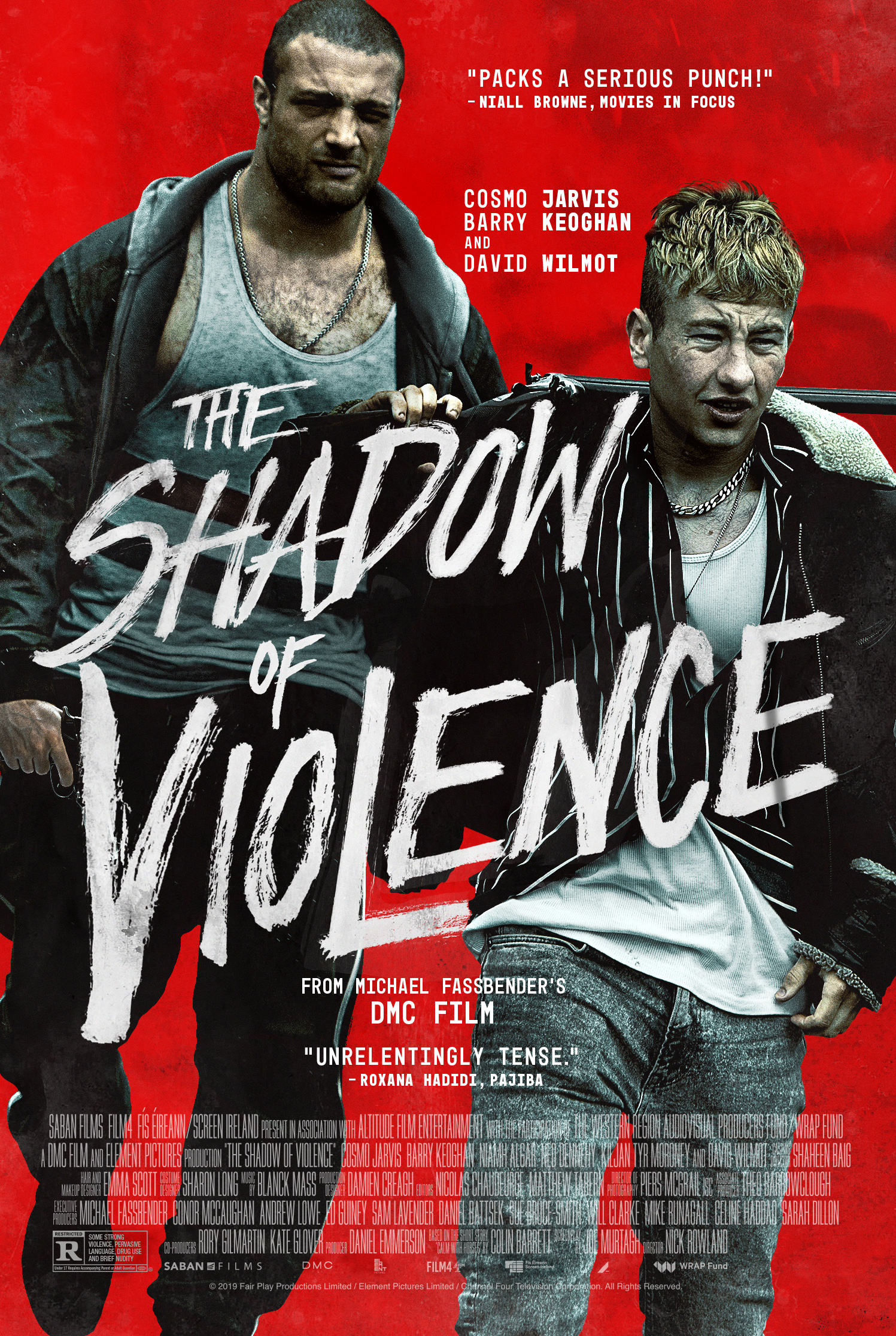 On 7/31 Saban Films will release THE SHADOW OF VIOLENCE (formerly known as CALM WITH HORSES- good call on the name change) in theaters only.
Here's the synopsis:
"In the dark underbelly of rural Ireland, ex-boxer Douglas "Arm" Armstrong (Cosmo Jarvis,
Hunter Killer
) has become a feared enforcer for the drug-dealing Devers family. When his ruthless employers order him to kill for the first time, his loyalties are tested in this powerful thriller costarring Barry Keoghan (
Dunkirk
) and Ned Dennehy (
"Peaky Blinders")."
Adapted from an entry in Colin Barrett's short story collection Young Skins, THE SHADOW OF VIOLENCE marks the feature screenplay debut of Joe Murtagh as well as the feature directorial debut of Nick Rowland. The thriller stars Cosmo Jarvis, Barry Keoghan, Niamh Algar, and Ned Dennehy.
AICN has an exclusive clip from THE SHADOW OF VIOLENCE right here!
The film made its debut at the Toronto International Film Festival back in 2019 and looks very promising! Be on the lookout for THE SHADOW OF VIOLENCE when it opens on 7/31!
Cheers!
Rebecca Elliott
aka Annette Kellerman