Greetings Primates!
This is Evil Ash checking in again. Well, these past couple months have been fun. Let me just preface this by saying that I HOPE everyone is OK, self-isolating, social-distancing, and all that good stuff. I've been on this planet for a half century, and I can honestly say that I've NEVER lived through anything like this before. 9/11 was horrific - and I was working on 13th Street and 5th Ave - but it happened on a Tuesday and people were back at work the following Monday (the smell in the air down by Union Square that lingered for weeks). But this is different. I never thought I would see life basically shut down like this. It's surreal and uncomfortable, especially as a NYC daily commuter. I think I'm going into week nine (yeah, I'm losing count) of home confinement, and it's tough. I worry about myself and my family. I worry about our country and the economy, and there are people I know that were/are in the hospital because of COVID-19. It sucks and I can't wait for this to be over. I've been off the grid the last couple of months as I've been trying to adjust to "working from home" mode, and trying not to eat everything in the entire house. That said, I missed writing for you guys and gals! I'm going to do my best to write on a pretty darn consistent basis until this insanity blows over and life returns to normal. Along with regular movie and TV news, I will be writing a series of articles on "what to watch" on the various streaming platforms until this COVID insanity finally blows over, and life returns to normal. We start with the incredible "ZeroZeroZero" currently streaming on Amazon Prime.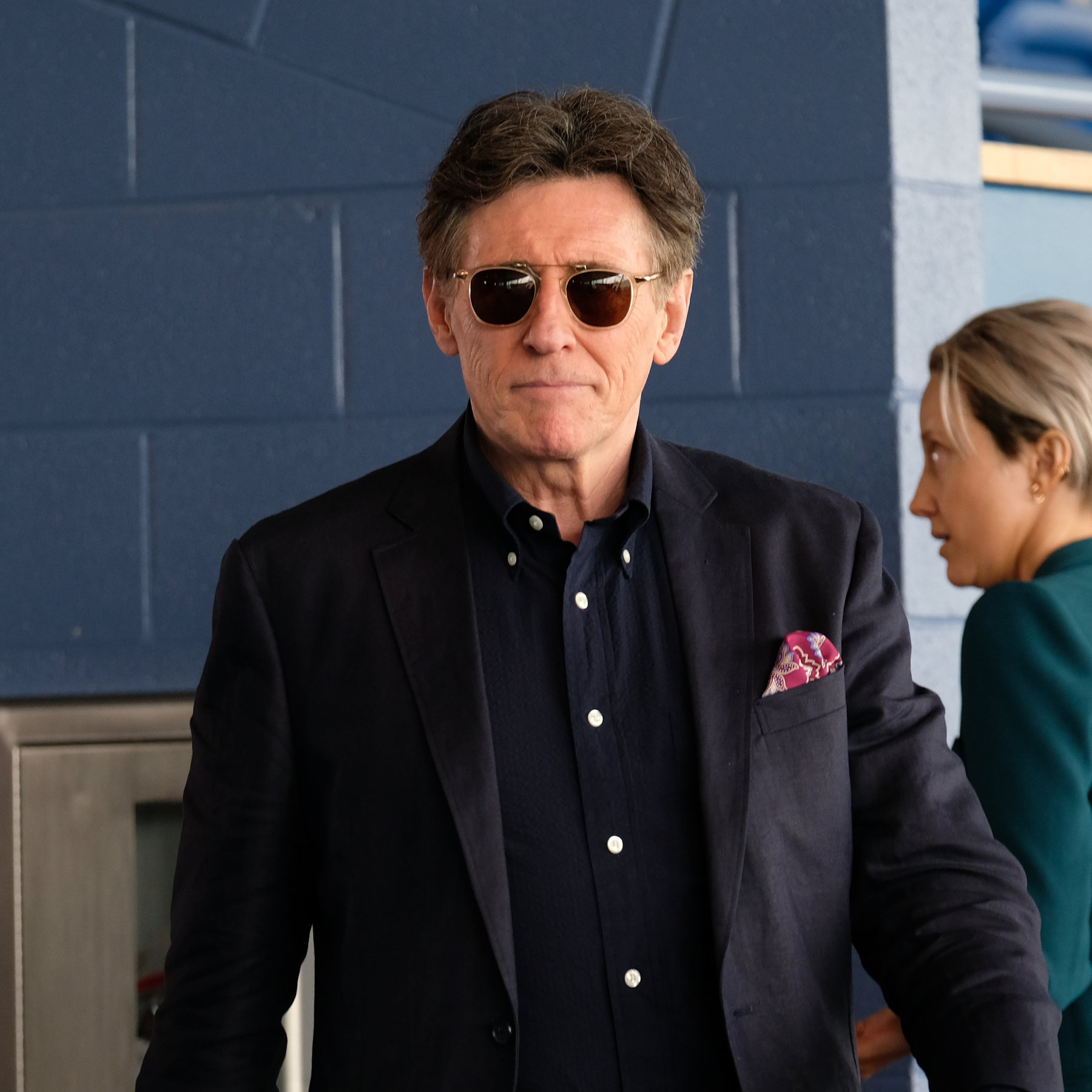 That photo above, that's the incredible Gabriel Byrne, you know, the guy we THOUGHT was Keyser Soze (sorry about the spoiler but the movie came out in 1995). He plays "Edward Lynwood" the revered patriarch of the Lynwood shipping empire that is based out of New Orleans. His protegee, "Emma" played by the equally incredible Andrea Riseborough (she's the absolute standout of this show), is the heir apparent to dad's empire. Dane DeHaan also turns in an intense performance as Edwards sheltered and disease-addled son, "Chris." The acting is great across the board, like so many Netflix and Prime shows that come down the pipeline. What makes this limited series (there is some debate as to whether this show will be back for more episodes) stand out from the rest is the multiple storylines that take place across multiple continents. You have numerous actors speaking numerous languages, absolutely gorgeous cinematography, solid direction, and a strong adaptation by Stefano Sollima, Leonardo Fasoli and Mauricio Katz, from the book by Robert Saviano. The central plot that drives ZeroZeroZero (the nickname for the purest form of cocaine) is the drug trade between Mexico and the Italian crime family "Ndrangheta." Adriano Chiaramida is yet another standout, playing "Don Minu," an aging crime boss who is depending on a sizable shipment of cocaine to arrive from Mexico. This shipment will allow the Don to continue to exert his authority and power over those who would try to unseat him. Who is the liaison and carrier of this large shipment? Yep, the Lynwoods.They are the rug that ties the whole room together.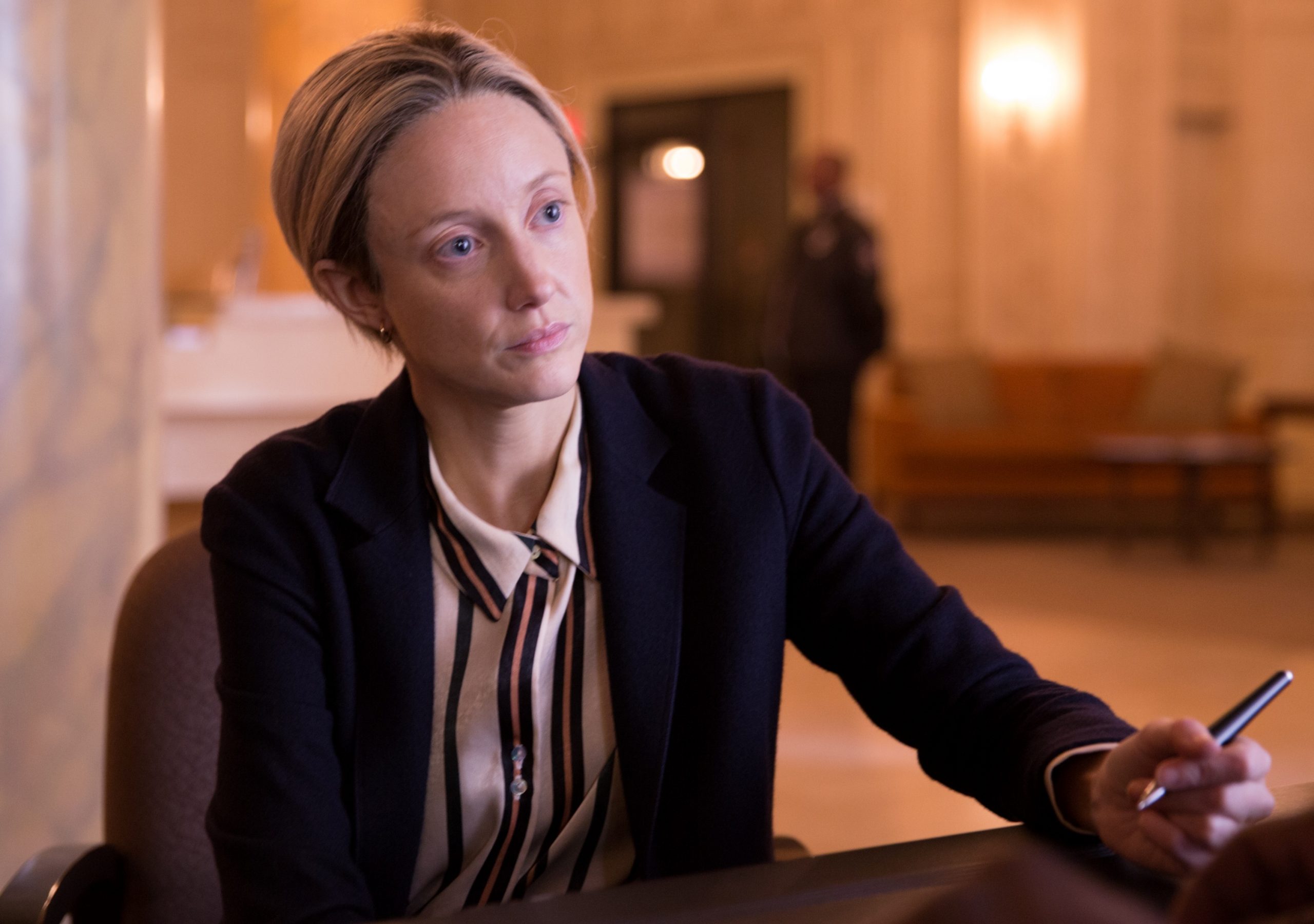 While I don't hate it, I find the scenes that take place in Mexico, especially those involving "Manuel" (played by Harold Torres), to be the weakest of the series. When I say "weak" I mean they are the typical cliched scenes that you can find ALL over Netflix and Prime, involving drugs, the corrupt Mexican government, and the military. They're not bad by any stretch of the means, it's just that it's been done to death. I will say that I found the training scenes, where Manuel turns his ragtag militia into a well oiled killing machine, to be absolutely stunning. Also, the violence that takes place in Mexico during this time, can be tough to watch at times. Also, be prepared for quite a few flashbacks, that will often throw you off kilter a bit. A bit schticky, but also extremely well edited. For me - and this is evidenced by the photo below - the standout scenes and moments in this show, take place in Italy. First off, everything is beautiful, the meat, the cheese, all the walnuts and glasses of wine. Don Minu's face belongs sculpted into a piece of marble! The subplot involving Don Minu's grandson "Stefano" is a bit cliche, but it serves the overall narrative nicely. Also, Giuseppe De Domenico adds some real sympathy to this character, where there really should be none. I'd also like to reiterate just how BEAUTIFUL this series is to look at. It borders on James Bond levels at times. The series was shot on location throughout Mexico, Senegal, Italy, Morocco, and the United States, and the production squeezes every nickel out of this expensive shoot. It's just gorgeous. As much as I LOVE the entire Narcos franchise, this just takes it to another level.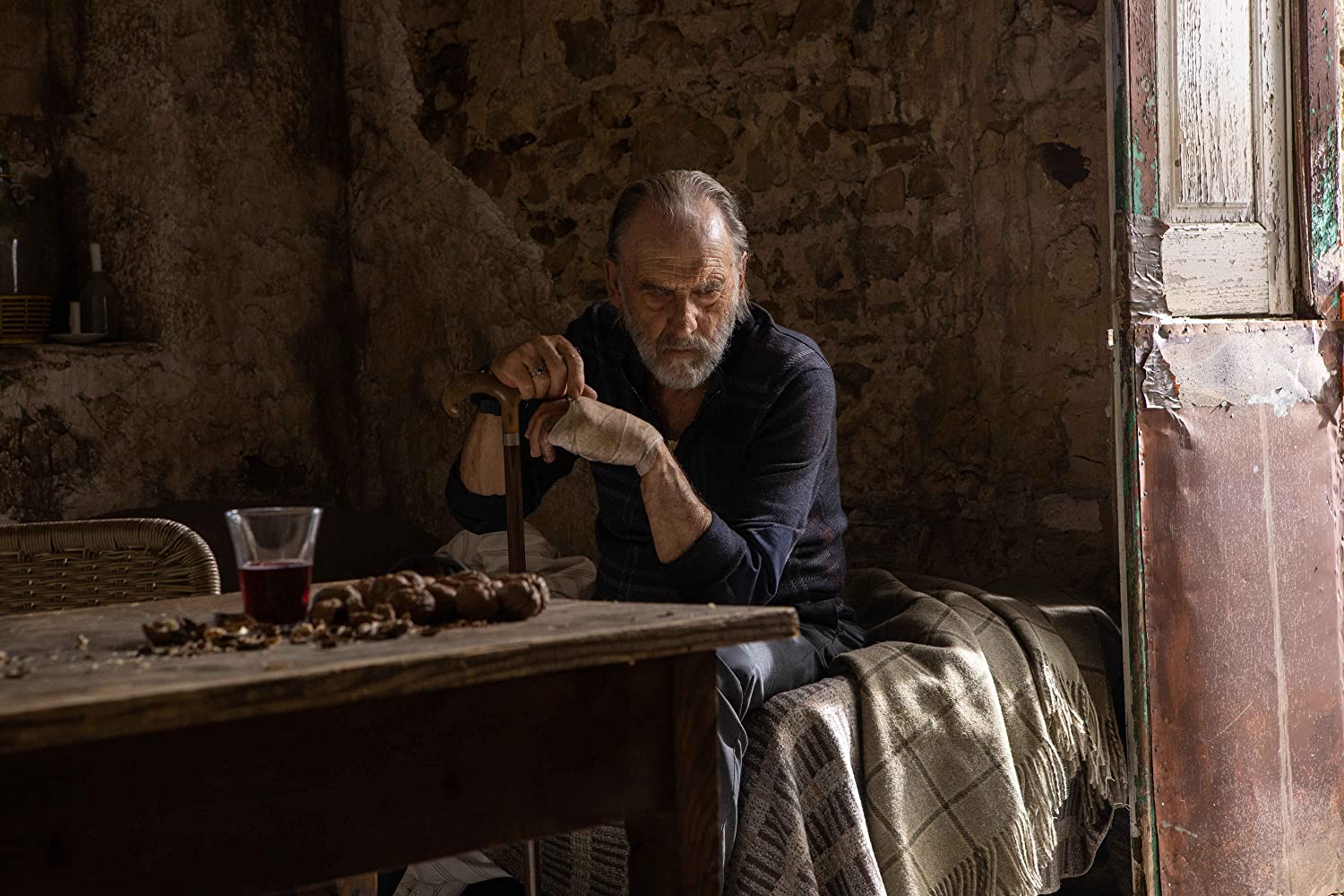 I tried to not give away too many spoilers as this show is still relatively recent (it premiered March 6, 2020). Just trust me when I say, it's not going to be a waste of your time. It's 8 episodes, and it goes by quickly. Brilliantly acted and beautiful to look at, I'm sure there are worse ways for you to spend 8 hours. Put down Red Dead Redemption II and give it a shot. ZeroZeroZero is an Italian crime drama TV series, created by Stefano Sollima, Leonardo Fasoli and Mauricio Katz, from the book by Robert Saviano. It was created for Sky Atlantic, Canal+ and Prime Video. It's based on the novel of the same name, written by Roberto Savino. The series starsGabriel Byrne, Andrea Riseborough, Dane DeHaan, Adriano Chiaramida, Giuseppe De Domenico and Harold Torres. The series first premiered on February 14, 2020 on Sky Atlantic in Italy, and can be seen in the US currently on Amazon Prime.
Sound off talkbackers and let me know what you think!!
Until next time....
Hugh "Evil Ash" Feinberg