Greetings Primates.
This is Evil Ash checking in again. Getting old sucks. I think most of us can agree on this. Besides confronting our own mortality and coming to grips with it, we also have to deal with the sometimes sudden or not so sudden passing of our loved ones, friends, and co-workers. This includes actors, writers, directors, musicians, people that have been a part of our lives since the beginning. John Lennon, David Bowie, Phillip Seymour Hoffman, when our idols pass, it hurts. It definitely hurt when I heard Terrence Graham Parry Jones aka Terry Jones died this past Tuesday at the age of 77, after an over five year battle with dementia. For anyone who knows or loves Monty Python, you know that Jones was an integral part of this insane comedy troupe. On the small screen, Jones would dress up in a waitress outfit and yell "Spam, Spam, Spam Spam and Spam!" and play the straight and snooty man-on-the-street against his fellow Python member Eric Idle in the "wink-wink-nudge-nudge" sketch. It didn't just stop there. Jones was a versatile comedic actor, writer, director and producer that was a part of the chaos that was Monty Python's Flying Circus, which premiered on BBC1 back in 1969 and ran until 1974; and of course spawned numerous movies, concert tours, albums, reunions, books, and made all of the Monty Python team extremely wealthy, famous, and turned them all - deservedly so - into comedy legends. However, like the rest of the Pythons, he was so much more than what he appeared to be on this surrealistic British television show. Jones would later reflect:
"One of the things we tried to do with the show was to try and do something that was so unpredictable that it had no shape and you could never say what the kind of humor was."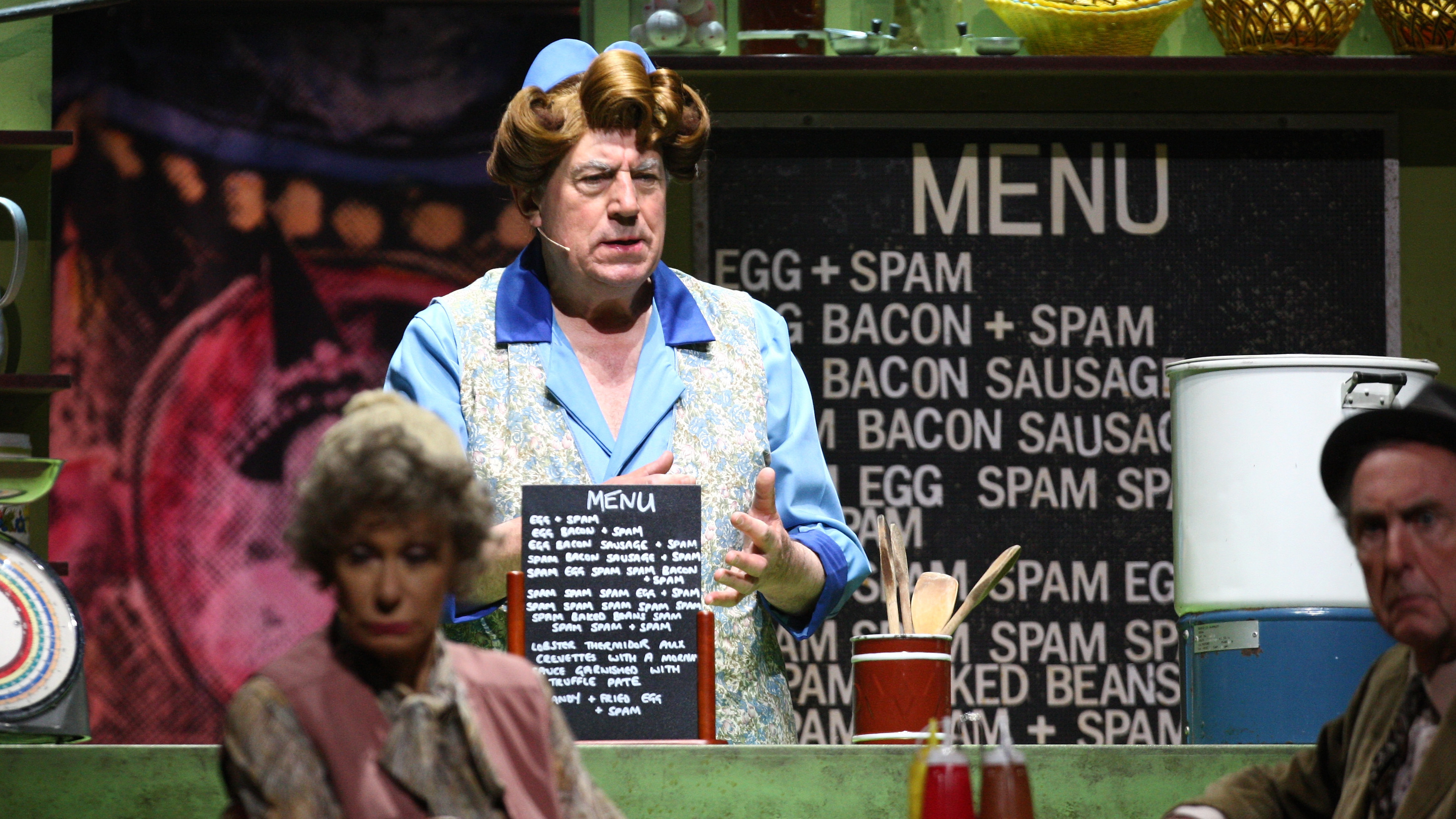 Terry Jones was born in Wales in 1942, and met and performed with future Python mate Michael Palin, while studying at Oxford and performing in The Oxford Revue back in the early 1960's. Jones and Palin would become writing partners and also appear in, and write on, Do Not Adjust Your Set for ITV, as well as The Complete and Utter History of Britain and The Frost Report; both in the mid to late 1960's, and for the BBC. Fellow Python legends John Cleese and Eric Idle were also writers and performers on The Frost Report, and so the nucleus of what was to be was beginning to form. The late Graham Chapman and John Cleese would meet while attending Cambridge University together, and were also both writing and performing for BBC TV and BBC Radio in the mid to late 1960's. Cleese would meet iconic animator/director, and future Python member, Terry Gilliam while Cleese was in New York performing and touring with the Cambridge University Footlights. Gilliam would later move to London, and would work on the animation for Do Not Adjust Your Set. The last piece of the Python puzzle was now in place. Cleese and Chapman were soon offered a development deal by the BBC, and Palin - at the behest of John Cleese - was convinced to join. Gilliam, Idle and Jones joined up to form the six-man troupe, after their development deal with Thames Television fell apart. Monty Python's Flying Circus officially launched in October, 1969, and the rest is history. During the shows 45 episode run, Jones would be widely credited as the key driving force in creating the shows surrealism, and the one that moved the comedic team away from more "traditional" humor and closer towards a more stream-of-consciousness style.
In 1975, Terry Jones would begin to show his versatility in the medium, when he co-directed (with Terry Gilliam) the first (I'm not counting And Now For Something Completely Different) Monty Python feature, Monty Python and the Holy Grail. The stories that surround the production of this film are fairly well known by now. Graham Chapman, the "star" of the movie, was an out of control alcoholic that was driving everyone crazy, and co-directors Gilliam and Jones did not see eye to eye on just about anything, as both had completely different visual styles. Still, on a $400,000 budget, the film grossed over 5 million dollars worldwide, and was a huge hit. Also, it was agreed to by all parties involved that Terry Jones would be best suited for directorial duties for the next two Python movies, Monty Python's Life of Brian and Monty Python's The Meaning of Life. The former being the more critically and commercially successful. The Pythons quite often didn't see eye to eye, and all of the members were extremely opinionated as to current and future projects, as well as what the final product should look like. None more so than Cleese and Jones, who were constantly butting heads with each other. As Cleese put it:
"Terry Jones and I were the most powerful personalities, or the most argumentative, or the most stroppy — you could put it lots of different ways, positively or negatively, but because we were such different character types, and he was all about feeling and I in those days was all about intellect, it was very easy for us to get into these confrontations."
Regardless of the confrontations and disagreements, the Pythons truly respected and cared for each other, and it showed in their work. Another aspect that was widely attributed to Terry Jones was their huge success as "recording" artists. When The Pythons first "conquered" America in the early 1970's, it wasn't via TV (PBS wouldn't start airing the show until 1974), it was via their comedy albums. Michael Palin and Jones both supervised and were the driving force behind their first album, Monty Python's Flying Circus, as well as their two follow-ups Another Monty Python Record and Monty Python's Previous Record, all of which were huge successes and turned the Pythons into cult figures even BEFORE the show started airing in the US.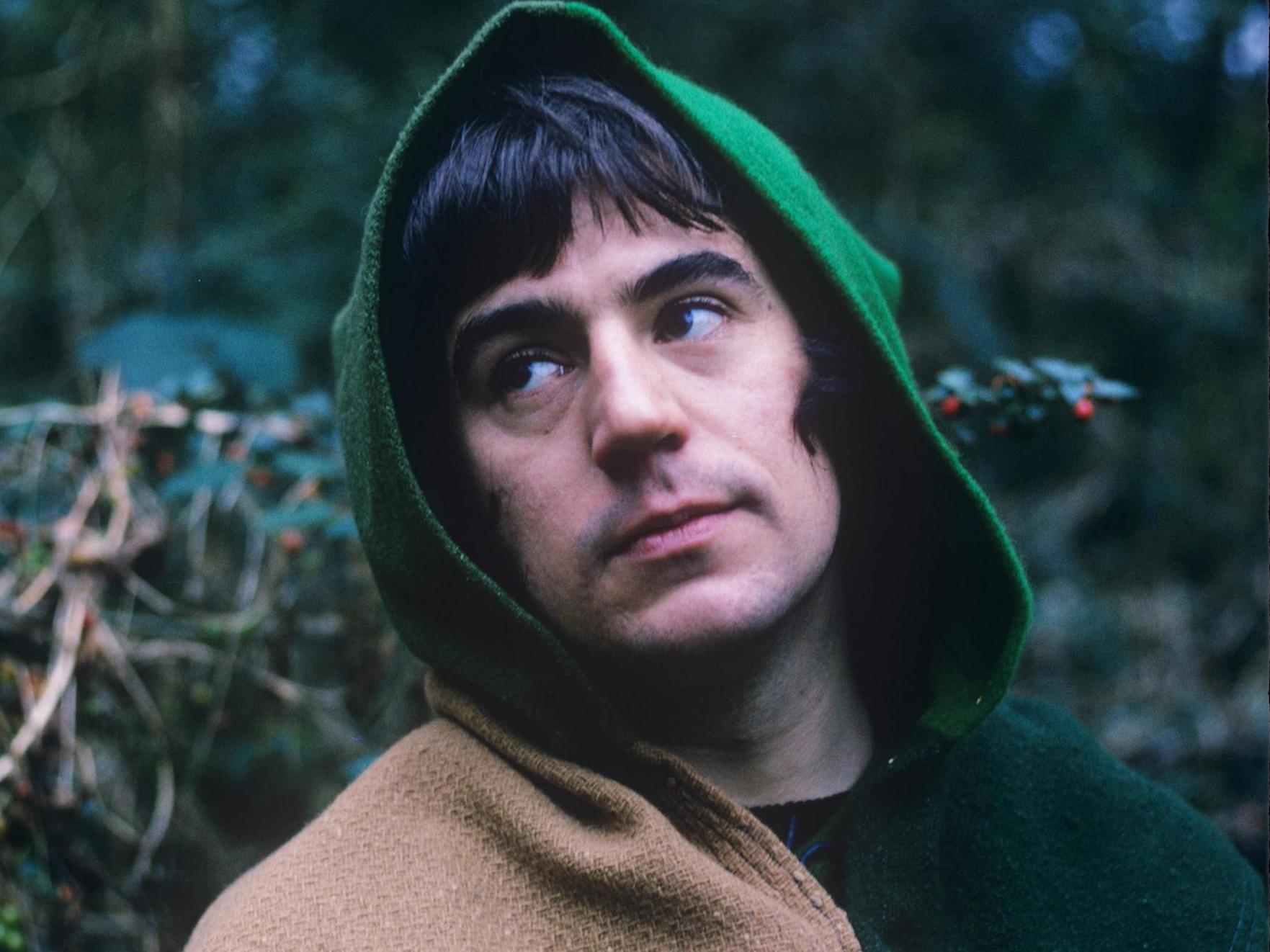 With a wildly successful cult-like TV show, several popular comedy albums, and three popular and successful movies under his belt, Terry Jones could have just kept riding the Monty Python train into retirement; and to some extent, he did. But, as I previously said, he was, and was interested in, so much more than just being a member of the Monty Python team. One might even have called him a "renaissance man," writing scholastic type books such as "Chaucer's Knight" (1980), which was his view on The Canterbury Tales; as well as several children's books. He even wrote the screenplay for David Bowie's greatest role! Labyrinth (1986). If you look at his IMDB page, Jones never stopped writing after the original Python series ended. He also was OBSESSED with medieval and ancient history (makes sense), and this was reflected in the subsequent TV work that he would do, especially on the documentary side of the medium. He was particularly obsessed with Chaucer, and wrote about him frequently. He also would continue to direct feature films, including the BIZARRE Erik the Viking (1989) with Tim Robbins and Absolutely Anything (2015) with Simon Pegg. He stayed busy, which is what we all hope for in this life. Outside of the world of film and television, Jones was married twice and had three children. He was a staunch anti-war activist and wrote about it frequently; especially about the "War on Terror" which he went on at length about in Terry Jones's War on the War on Terror: Observations and Denunciations by a Founding Member of Monty Python (2004). He would go on to state:
"What really alarms me about President Bush's 'War on Terrorism' is the grammar. How do you wage war on an abstract noun? ... How is 'Terrorism' going to surrender? It's well known, in philological circles, that it's very hard for abstract nouns to surrender."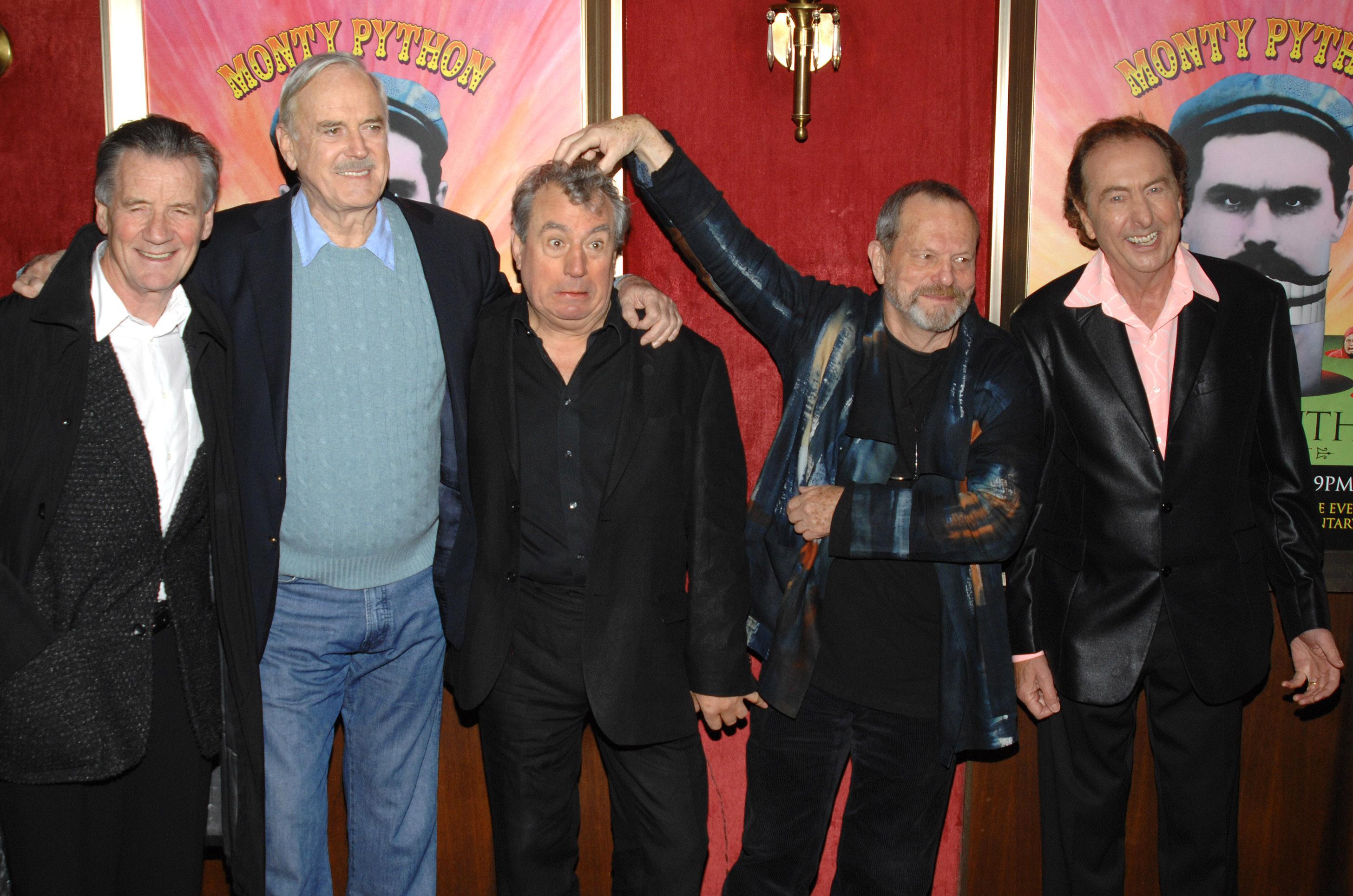 I can't say that Terry Jones was my favorite member of Monty Python, I can't say that any of them were. That's the whole point. Monty Python functioned as a single insane organism. They were all equals, integral to the process, and dependent upon each other. That's why when the absolutely amazing Graham Chapman died in 1989, it was basically all over. As time marches on and the remaining members of Monty Python leave this mortal coil, it will hurt, it will be sad, and it will suck--hard. At least with Prince, David Bowie and Phillip Seymour Hoffman, we only had to deal with it once. We still will have to go through this four more times! Thankfully, we will have the remaining members sardonic and viper-like Tweets to get us through these sad days (especially Terry Gilliam). In this humble writers opinion, Monty Python was one of - if not the - greatest "comedy teams " in the history of the medium. Right there with The Marx Brothers, Abbott & Costello and The Three Stooges. Terry Jones passed away on January 21, 2020 from frontotemporal dementia and is survived by his wife Anna Söderström, as well as two daughters and a son. He has been mourned and honored by the surviving members of Monty Python, as well as actors, writers, directors, musicians, athletes, and fans around the world. He was truly a renaissance man and a comedy legend. He will be sorely missed.
Sound off talkbackers, share your thoughts and memories of Monty Python and Terry Jones, and let me know what you think.
Until next time...
Hugh "Evil Ash" Feinberg