Greetings Primates!
This is Evil Ash checking in again. As you are likely aware, Chistopher Nolan has dropped a trailer for his Summer 2020 blockbuster "Tenet" and he is calling it his "most ambitious film to date" That's a pretty bold statement from the man who helmed Inception and Interstellar. Nolan is a director that dreams BIG, and he's been like that since Memento, which was shot on a budget of under 5 million dollars. Now that he has budgets of 200 million plus, and lots of toys and goodies at his disposal, he has unleashed his wild imagination on the public; and we the viewers have gobbled it up. The results? Two (not three) of the greatest "superhero" movies of all time, Insomnia, The Prestige, Inception, Interstellar, and Dunkirk. Now comes his latest magnum opus, that we really don't know much about.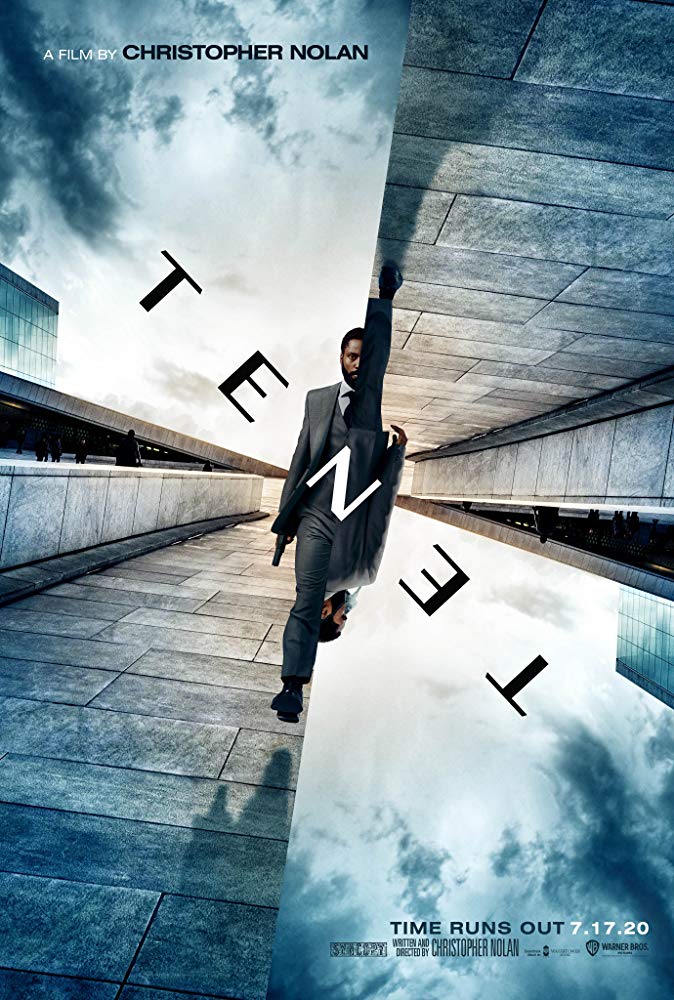 That photo, and the trailer that recently dropped, gives me all the "feels" that I get when I watch a Nolan film, and John David Washington looks like he fits into the Nolanverse perfectly. I wonder how he is with an English accent? (cue Bond theme). Speaking of music, Hans Zimmer (cue loud ominous horns) will not be back, and that hurts; but from what I've heard of Oscar winning composer Ludwig Goransson's score, things should be just fine. We certainly know that the film will look good because Hoyte van Hoytema will be back ("Interstellar" and "Dunkirk") as the films cinematographer. On top of the trailer, we also have an exclusive 10 minute prologue that is screening in IMAX theatres before Rise of Skywalker. Based on the trailer and the Rise of Skywalker footage, this movie appears to be the spiritual stepchild of Inception. It's got all the elements in place: international espionage, mind-bending visuals, elements of time travel. All we need is an action filled skiing sequence!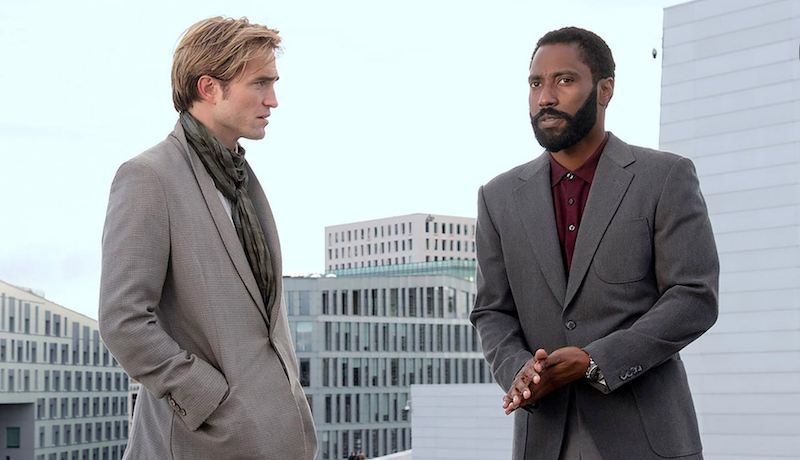 I've always been an unabashed Nolan fan, and he's had quite a run for the past 20 years. Judging by what we have seen so far, and the word of mouth from people who have seen the latest Star Wars installment, it looks like he will maintain his status as critical darling. However, will he maintain his dominance as box-office champion? The only concern that Syncopy, Inc. and Warner Brothers Pictures should have is that at 225 million dollars, this is Nolan's most expensive budget to date. Add in marketing, promotion and publicity costs, and this monster needs to make a lot of money globally to be considered a success. It MAY even need to make Batman type money. Certainly, it's got to break 800 million, like Inception. Can John David Washington, like DiCaprio did, carry this movie across the finish line? I think he can. What do YOU think?
"Tenet" is scheduled to be released in the US in IMAX 35 mm and 70 mm on July 17, 2020 by Warner Brothers Pictures and co-stars Michael Caine (back again!), Elizabeth Debicki, Aaron Taylor-Johnson, Clemence Posey, Dimple Kapadia, Kenneth Branagh, Himesh Patel, Martin Donovan, and Robert Pattinson, who is having quite the post-Twilight career. It's written by long time collaborator Jonathan Nolan and produced by Emma Thomas and Christopher Nolan.
Sound off talkbackers and let me know what you think!!
Until next time...
Hugh "Evil Ash" Feinberg