Greetings Primates!
This is Evil Ash checking in again. "The Matrix Reloaded"is not a good movie; it's OK, but all the subplots are confusing and - much like the later seasons of LOST - never get resolved. "The Matrix Revolutions" is just flat out awful. Ridiculous overdone special effects, a horrible anti-climatic ending; horrible pacing. It just left you with a bad taste in your mouth, and this was reflected at the box office, as it fared significantly worse than its predecessors. With all of that said, there is no denying that "The Matrix" is one of the greatest science fiction movies of ALL TIME. You can disagree with this, but you'd be wrong. The 1999 film, which won four Academy Awards, works on so many different levels. It was topical, with the whole Y2K craziness on the horizon and the special effects were groundbreaking and a revelation. The martial arts fight scenes, as choreographed by Yuen Woo-Ping, were absolutely stunning. Plus, the chemistry between the trifecta of "Neo" (Keanu Reeves), "Trinity" (Carrie Ann Moss) and "Morpheus" (Lawrence Fishburne) was undeniable. Most importantly though, this was an "action movie" that had gravitas and was deeply philosophical; something that was unheard of throughout action films of the 1980's. Simply put, the movie became part of the cultural zeitgeist. Trench coats and cool sunglasses, dodging fake bullets in the schoolyard, saying "Woah!"; all a result of Lana and Lily Wachowski's epic vision. Hell, even "Wake Up" by Rage Against the Machine was a perfect way to close out the movie. I can't tell you how many bars in the East Village of New York City were playing that song in the late 1990's. The "bullet stopping scene" to this very day, still moves me every time I watch it. Reeves quizzical sideways look, his utterance of the simple word "No" and Fishburne's realization that Neo "is the one!" all are so epic, on so many levels. To see this in a crowded theatre was pure joy (I haven't even gotten to Hugo Weaving's "Agent Smith" yet).
Now that we have gotten out of the way all of the love and joy that I have for the original Matrix, we can dive into the fundamental flaws that were the next two movies. I have always held firm that The Matrix would have been fine as a standalone film. Neo is reborn, unbound by the Code, and flies off to emancipate the masses. END. 12 Monkeys didn't need a sequel! OK, I get it, the movie was a cultural phenomenon and Warner Brothers and Village Roadshow wanted to capitalize on the massive hit they had; it's understandable. The problem is that Matrix Reloaded just doesn't flow like the original does. The chemistry isn't there, the pacing is WAY off, and the story is incomplete. We have too many new and unnecessary characters introduced, while not enough time is being devoted to the characters that we actually care about (Morpheus). The biggest flaw of the second installment is that Neo is basically "superhuman" i.e., there's really nothing at stake for him. He can pretty much do anything, and the movie suffers because of it. Hence, the ridiculous "Neo vs 100 Smiths" fight scene. What was so great about the first film is that Reeves' character was lost in a virtual world he didn't understand. He was a sad sack underdog ("I'm nobody, I didn't do anything") that we were rooting for; and the ending of the original Matrix delivers such an awesome payoff. By the time we get to Matrix Revolutions and the Battle for Zion, the white hot chemistry between Neo and Trinity is clearly gone, and we are so bombarded with overdone CGI and subplots that go nowhere, that the fun has been completely sucked dry from this once great franchise. Also, from an action standpoint, nothing in Matrix Revolutions comes close to the absolutely breathtaking freeway chase in Matrix Reloaded. That was almost 17 years ago. Since then, this series has lay dormant; its fans wondering what could have been. However, with the reemergence of Keanu Reeves as a global action superstar, it seems we are about to find out.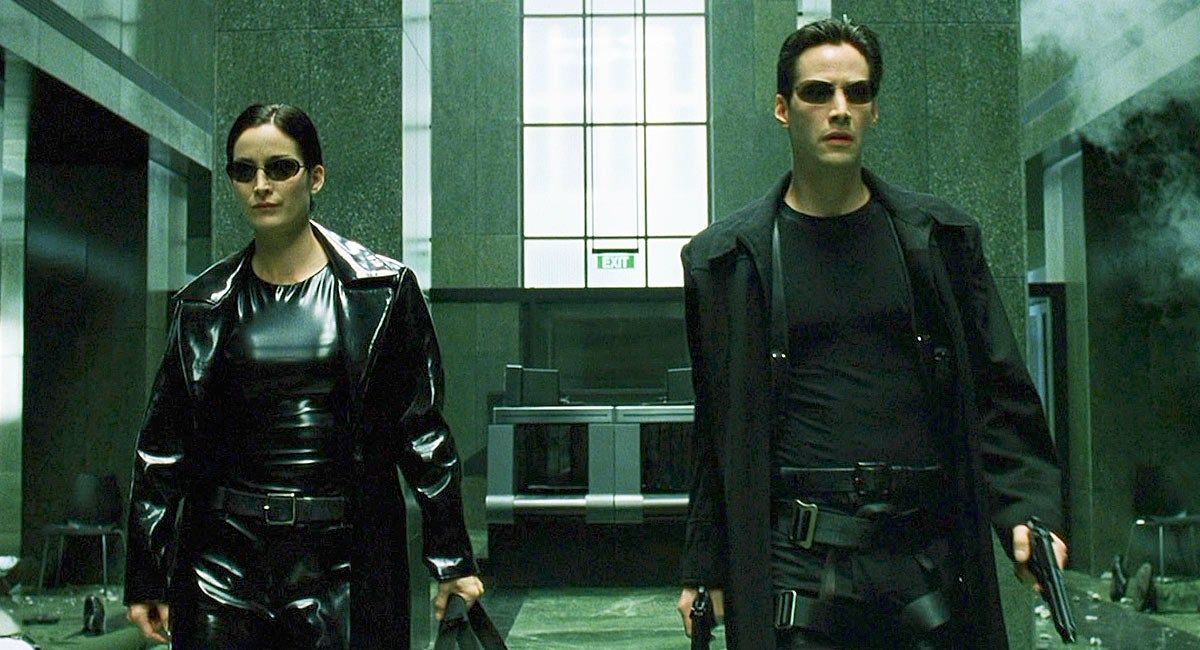 Aside from several variations of the photo that you will see below (and a photo of Reeves rocking some sort of Jedi robe), there is not much to go on with regards to WHAT this movie will actually be. One thing it will not be, is co-starring Hugo Weaving as "Agent Smith" or Lawrence Fishburne as "Morpheus" and that's a big blow to the franchise. You can do a deep Reddit dive and speculate all you want, but we simply don't know what the central plot of this movie is going to be; a prequel? Could this be set "outside" of the Matrix? Everything is being kept tightly under wraps. Regardless, losing two of the major players from the first three installments is going to be rough to overcome. Hugo Weaving's performance throughout the first three films is an anchor of the franchise. It's tough to pull off being evil yet strangely likable at the same time; Weaving absolutely nails this in the Matrix Trilogy. As per Weaving, there were scheduling conflicts, and he simply couldn't get it done. As for Lawrence Fishburne not returning, I have yet to read anywhere that he was actually offered a part in the new movie. This leads to much speculation that the latest installment will be a prequel of sorts. Eréndira Ibarra, who appeared in the Wachowskis' "Sense8" has been announced as joining the cast. However, there's no info on Ibarra's character. Ibarra joins a cast that includes Keanu Reeves, Carrie-Anne Moss, Jada Pinkett Smith, and franchise newcomers Jessica Henwick, Neil Patrick Harris (a new sort of Agent Smith?), Toby Onwumere, and Yahya Abdul-Mateen II. The rumor circulating all over the internet has it that Abdul-Mateen II is playing a younger version of Morpheus, which would line up with the prequel rumors, as well as Fishburne not returning. Finally, let's not forget about the Merovingian! Remember, that weird vampire looking dude from The Matrix Reloaded and The Matrix Revolutions. Well, apparently, he's returning. Lambert Wilson, who portrayed the character, is reportedly returning for Matrix 4. Could Monica Bellucci be far behind?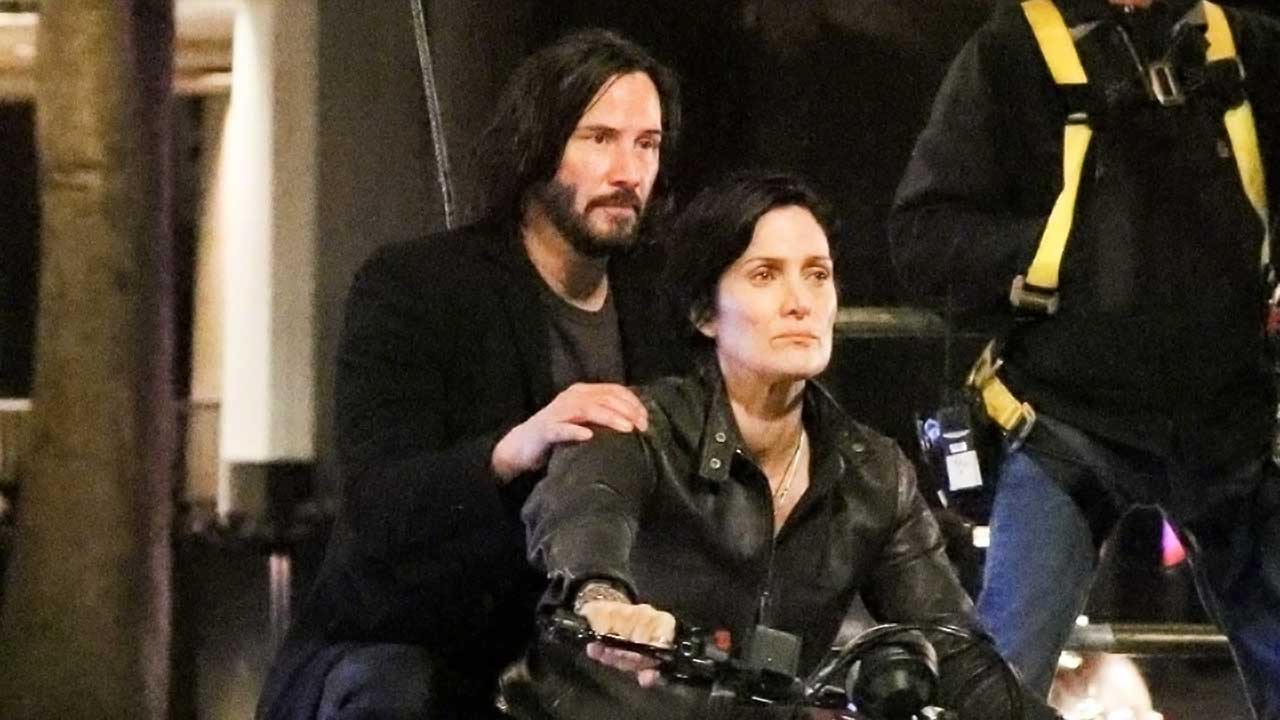 This all leads me to my original thesis. Can Keanu Reeves restore this franchise to its former glory? It's a good question, and my guess is YES. As poorly received as Matrix Revolutions was, the movie still made almost 430 million dollars globally on a 150 million dollar budget. Now, with everything that Keanu Reeves touching, turning to gold, my guess is - regardless if the movie is good or not - it's going to make bank. I can't imagine that this movie will open the same week, let alone the same DAY, as "John Wick 4" but we'll have to wait and see. The fact that David Mitchell and Aleksander Hemon are helping out with scripting duties is a good sign as they worked on the criminally underrated Sense8 and are both accomplished novelists. The one thing that really intrigues me is that both Wachowski's have been saying for years that they never wanted to revisit the franchise, and both have remained busy with other projects. While Lily Wachowski is not involved in Matrix 4, if Lana Wachowski is helming the movie, I can't imagine that she would be doing this without a rock-solid script and concept. What Matrix 4 needs to desperately do is to come up with a fresh concept and new ideas, not previously explored in the first three movies. We can't just return to the world of the Matrix, that's been done to death already. We need some "thing" that changes everything we thought or knew about the Matrix. Finally, and this is going to be hard, Matrix 4 needs to - somehow - be visually innovative, much like the first one. The visual effects bar needs to be raised to another level, and that's going to be a hard thing to accomplish. We also need to see fight scenes that blow us away. Maybe take a page from the John Wick playbook and give us some intense Gung-Fu! Lana Wachowski has her work cut out for her this time around. Let's hope she pulls it off.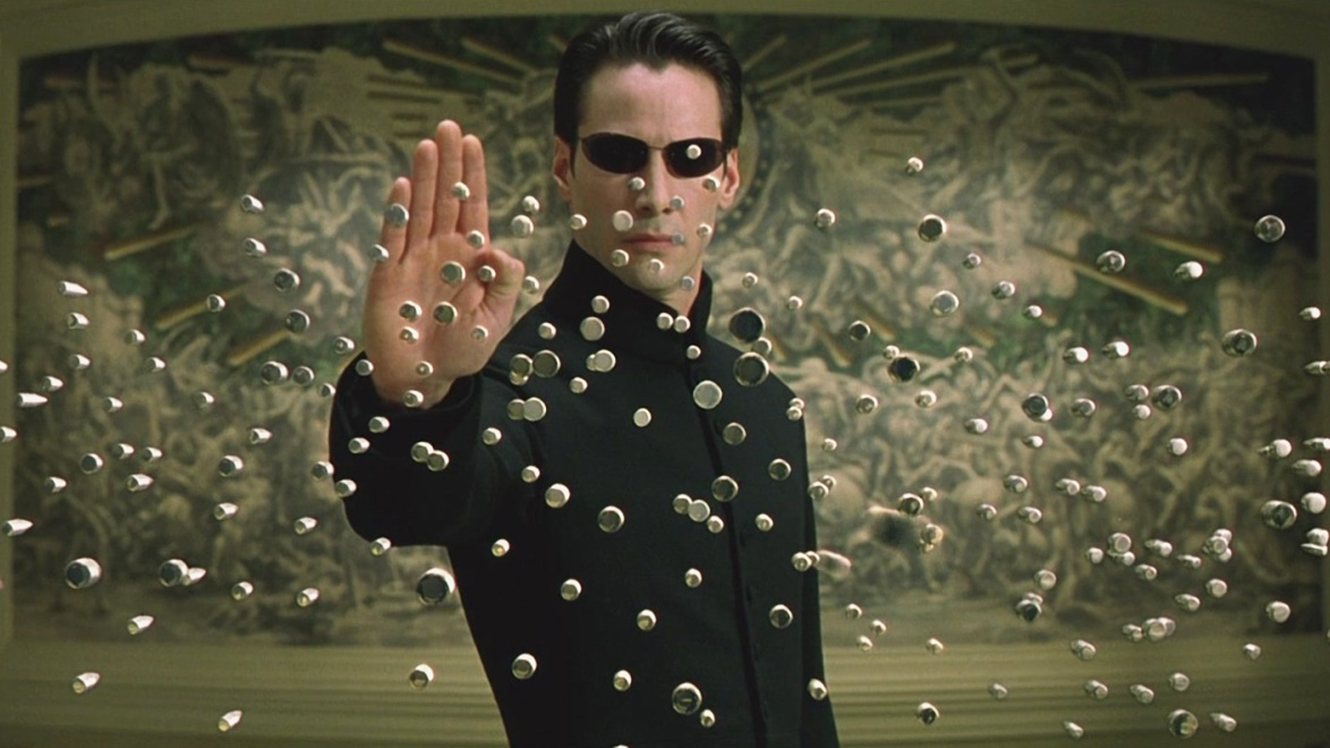 The Matrix 4 is the fourth installment in The Matrix Franchise. It is co-written and directed by Lana Wachowski. Keanu Reeves and Carrie-Anne Moss are both reprising their roles in the film, as is Jada-Pinkett Smith. Newcomers to the franchise include Neil Patrick Harris, Jessica Henwick, Yahya-Abdul Mateen, Jonathan Groff (we need more Mindhunter!), Priyanka Chopra, Brian J. Smith, Lambert Wilson, Max Riemelt, Erendira Ibarra, and Andrew Caldwell. John Toll will handle cinematography duties, and that's a good thing as he's a two time Oscar winner (Legends of the Fall and Braveheart). The film will be a joint production by Warner Brothers Pictures and Village Roadshow, and is scheduled to be released on May 21, 2021.
Sound off talkbackers and let me know what you think!!
Until next time...
Hugh "Evil Ash" Feinberg