Momentum Pictures is releasing the thriller ESCAPE FROM PRETORIA in theaters, on Digital, and On Demand this coming March 6. The film is based on Tim Jenkin's autobiography Inside Out: Escape from Pretoria Prison, and details the real-life prison break of two political captives set in the tumultuous apartheid days of South Africa. Daniel Radcliffe (HARRY POTTER franchise, SWISS ARMY MAN) stars as Jenkin, while Daniel Webber (THE DIRT, "The Punisher") portrays his fellow prisoner Stephen Lee.
AICN has an exclusive look at the poster art from ESCAPE FROM PRETORIA right here!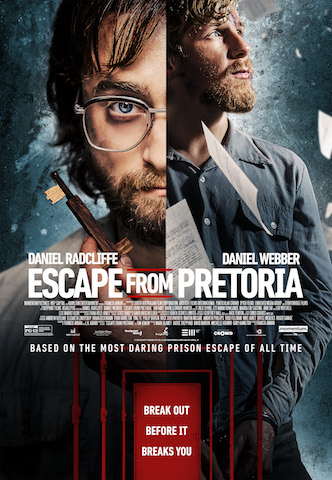 I'm looking forward to checking out the harrowing story when it drops on March 6!
Rebecca Elliott
aka Annette Kellerman