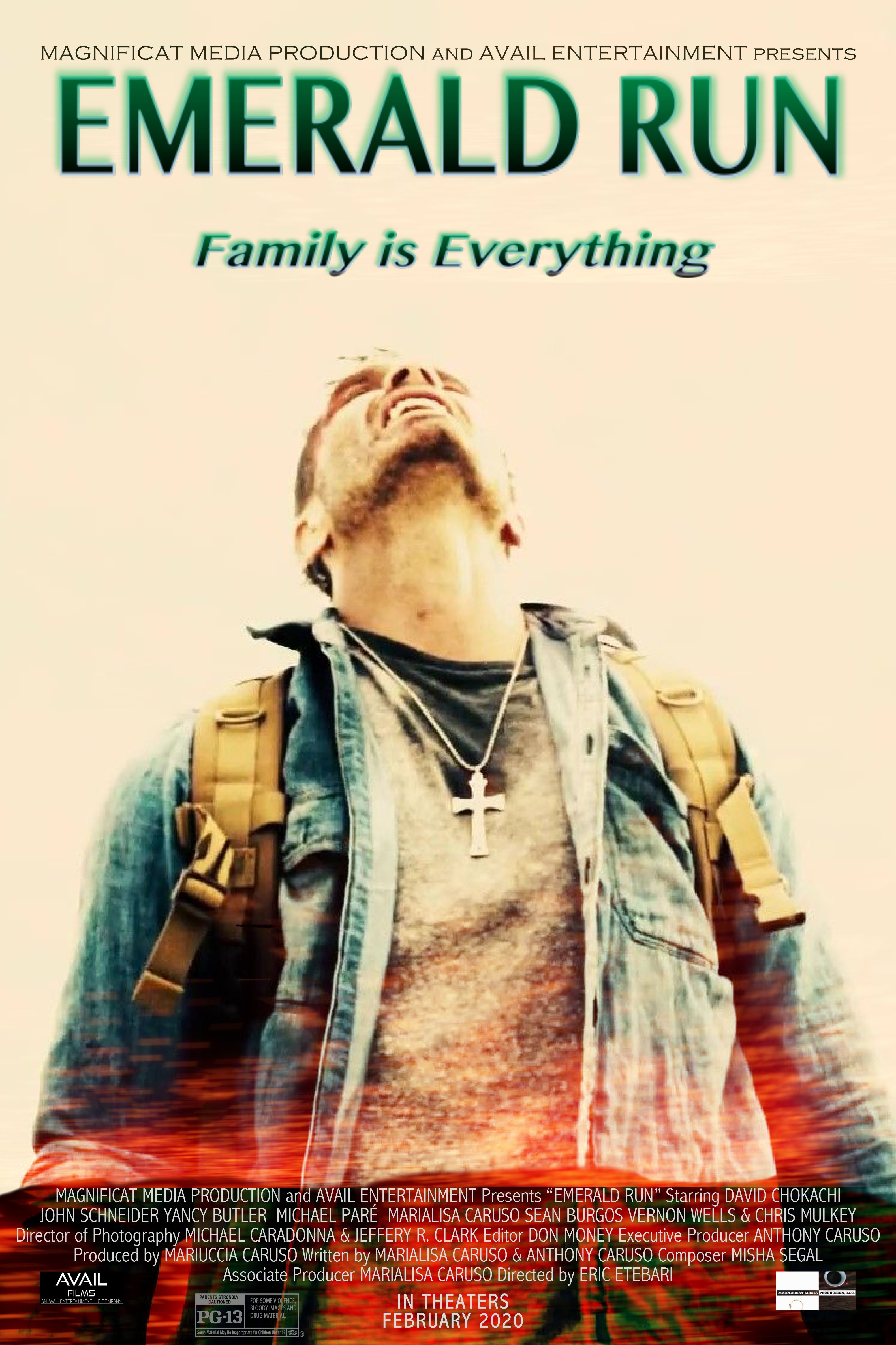 Hey guys, Prometheus here with an exclusive look at the upcoming crime thriller, EMERALD RUN from Magnificat Media Production and Avail Entertainment! Written by Anthony Caruso and Marialisa Caruso the film packs quite an eclectic cast, consisting of Yancy Butler ("Drop Zone"), David Chokachi ("Witchblade"), Michael Paré ("Eddie and the Cruisers"), John Schneider ("Smallville") and more! Eric Etebari ("Witchblade") directs! Full cast and crew here!
Synopsis:
"John Thomas ventures on a desert excursion orchestrated by his questionably righteous father in law. Though reluctant at first, the exacerbating toll of his daughter's medical condition forces John to seek recompense across the border. Throughout his journey, John encounters various characters that raise new conflicts, both internally and externally, allowing him to reflect on his relationships with those he left back home and find inspiration in the one long gone."
TRAILER:
AICN EXCLUSIVE CLIP:
EMERALD RUN hits theatres for a wide release on over a hundred screens starting February 21st!
What do you think out there? I'll be watching this film over the next few days and then interviewing one of the stars, David Chokachi! Stay tuned for that and until next time, keep on geekin' on, my friends!
Joshua "Prometheus" Scafidi