Ken, with a review and trailer to a great little horror-comedy short titled EAT ME OUT (OF HOUSE AND HOME).
Damon Rickard (THE PACKAGE) directs and also co-writes with Tony Sands (ECHOES OF THE PASSED). In what turns out to be a blood boiling good time.
This 14 minute short follows three couples competing on EAT ME OUT (OF HOUES AND HOME), a reality show. The concept has all three couples serving their best dishes to win the final prize. There's a surprise in store on their final night together. Jerry (Mac McFadden) and Miriam (Elena Mazzon) host the final night of the show in their home. Mike (Tom Gordon) and Mel (Kat Ronson) arrive along with Charlie (Tony Sands) and Amy (Sarah Alexandra Marks) to waiting hosts and some great tongue-in-cheek dialogue. The guests arrive, the surprise is revealed and comedy ensues.
The trailer:
The trailer eludes to a lot, while showing you very little. It definitely showers you in the hilarity splashing your way. There's six fully realized characters playing off of each other to continually bring a smile to your face. While the entire ensemble was fun to watch, the stand out for me was Mac McFadden. His flapping arms will not soon be forgotten!
The comedy in this is so sharp it demands another viewing when the credits roll. If you keep your fanny in the seats through the credits there's an additional goodie or two. While the subject matter isn't similar, i had a strong PARENTS vibe watching this.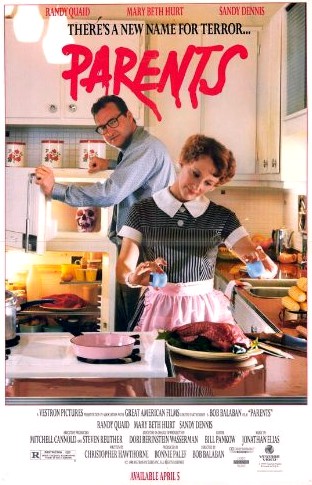 I can't recommend this breath of fresh air enough. It's strongly written, edited perfectly, and keeps you on your toes throughout. I can even see it becoming a running series of misadventures, pitting different sets of dinner guests against one another, one pun at a time.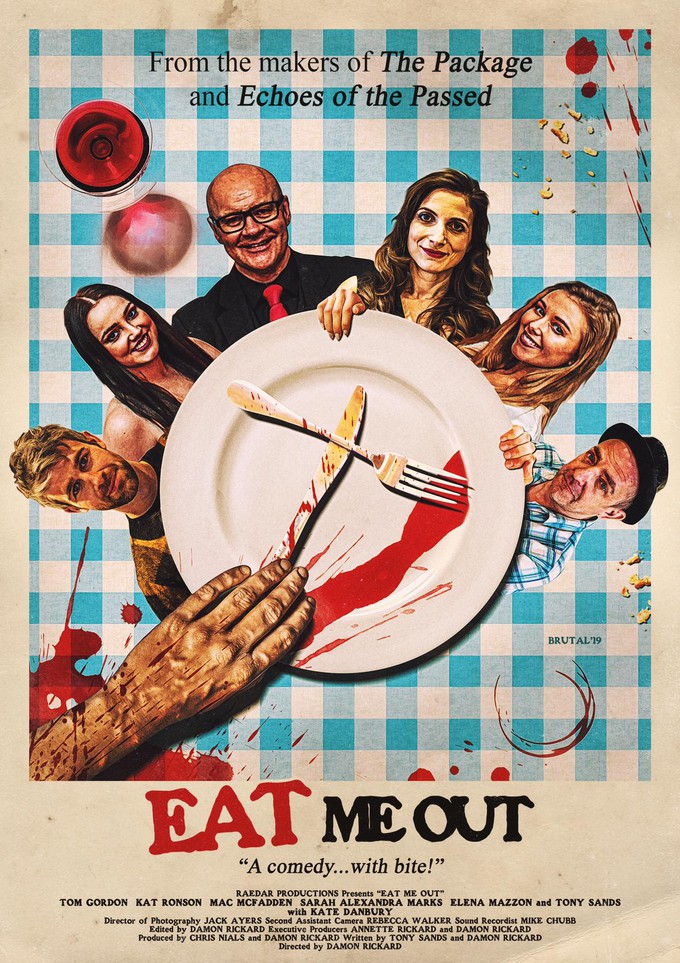 EAT ME OUT (OF HOUSE AND HOME) is an unforgettable title and pretty noteworthy little short film, you couldn't possibly not have a good time with. I can't wait to see what this team creates next!
Til next time Kids
Ken Lewis (AKA: Freddy Beans)
Read a graphic and dark horror short I wrote here.
Contact me @ freddybeans@gmail.com