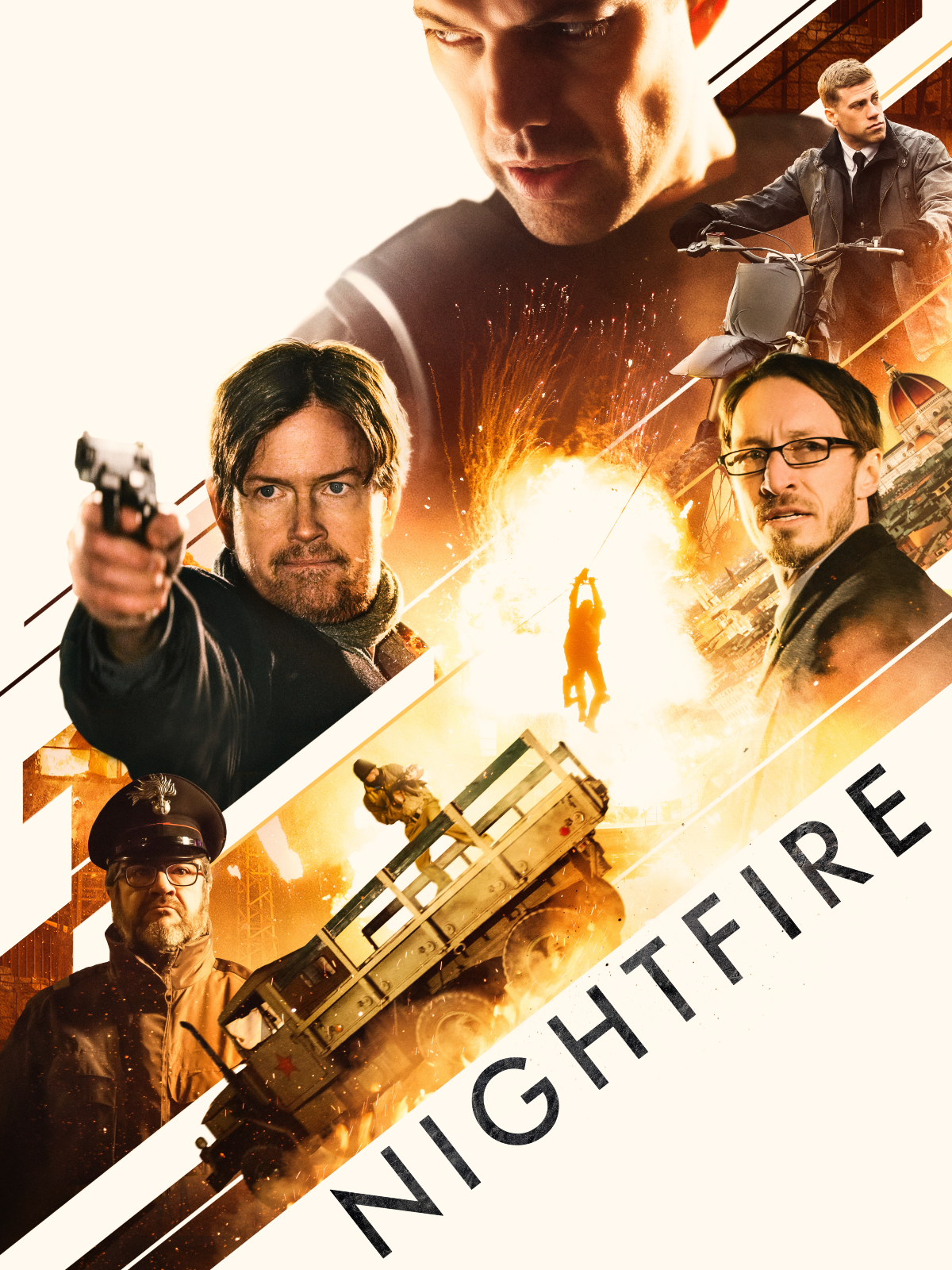 Hey guys, Prometheus here with an AICN exclusive clip for NIGHTFIRE! So, what is NIGHTFIRE, you ask? It's a short spy-thriller produced by a group of friends from Ithaca College, and is being brought to streaming platforms via Hewes Pictures.
The film stars Bradley Stryker, Francesco Pannofino and Becky Ann Baker. It was directed by Brando Benetton and co-written by Brando Benetton and Los Silva. Check out Dylan Baker (Sam Raimi's "Spider-Man") in the clip below!
"Two American agents (Lorenzo Pisoni and Greg Hadley) are hired to retrieve military chips containing a large sum of government money. Their plan goes awry when an unexpected political prisoner (Dylan Baker) enters the picture."

I like the gritty look of the clip, though it doesn't give us much to go on. What do you think out there? Interested in seeing more of Dylan Baker's magnificent accent? Comment below about how much this clip makes you want to see this, and I'll act like I care! I kid, of course… I would never act like I care.
For an in-depth look at the practical action sequences in the film, check out this featurette with Dylan Baker! It's much more interesting!
Until next time, keep on geekin' on, my friends!
Joshua "Prometheus" Scafidi