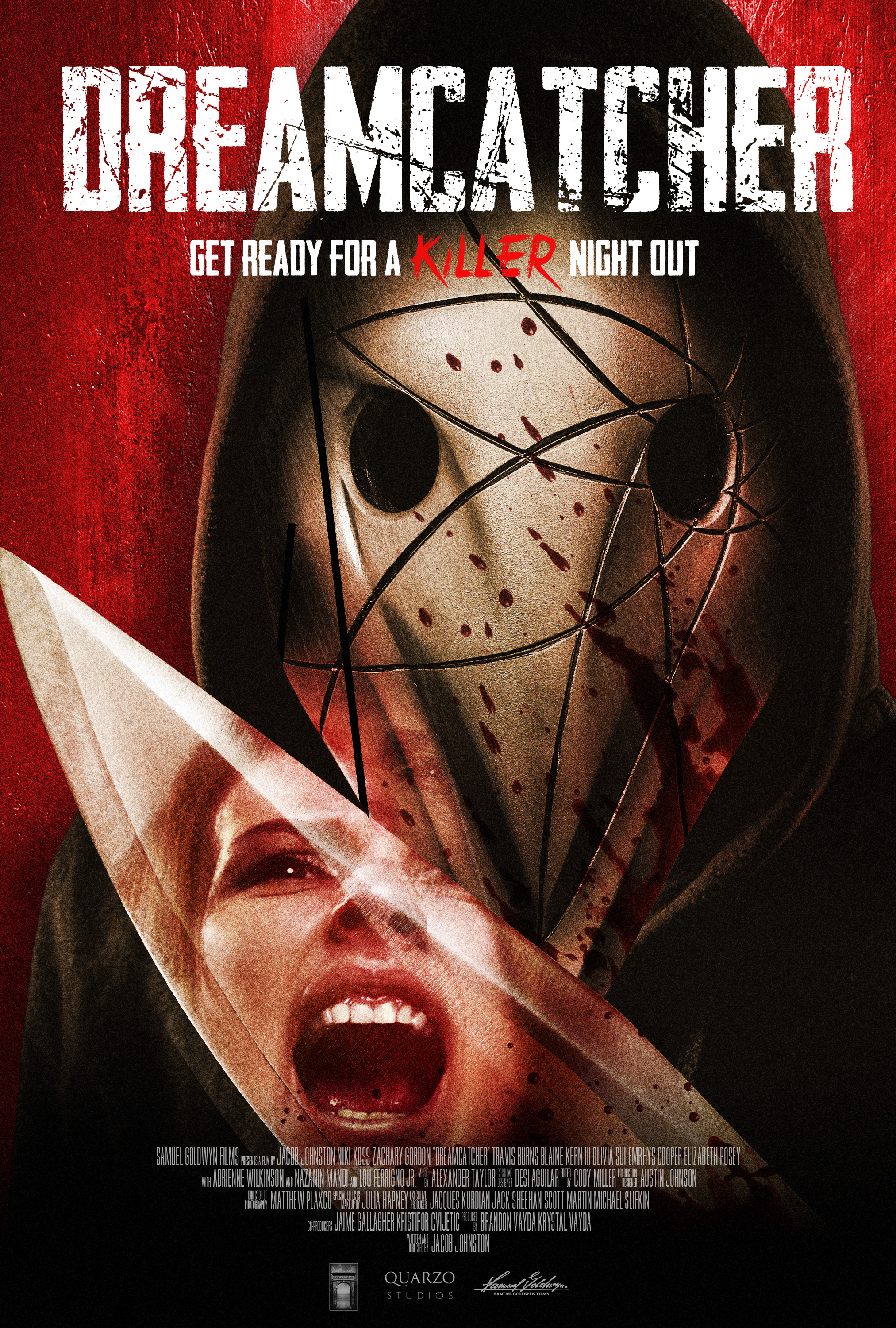 From the frozen tundra of Austin, TX (yes, you read that right) the movie gods have blessed me with restored internet just in time to post a giveaway for Samuel Goldwyn Films' DREAMCATCHER! The horror/thriller, written and directed by Jacob Johnston, hits On Digital and On Demand coming up on March 5, and AICN has DREAMCATCHER iTunes codes to give away to FOUR lucky readers.
In DREAMCATCHER "Dylan, known to his fans as DJ Dreamcatcher, is on the brink of global stardom. Everything changes the night of Cataclysm, an underground music festival, where two estranged sisters and their friends meet Dylan. After a drug fueled gruesome event, things begin to spiral into a 48-hour whirlwind of violence and mayhem."
DREAMCATCHER stars Niki Koss, Zachary Gordon, Travis Burns, Blaine Kern III, Olivia Sui, Emrhys Cooper, Elizabeth Posey, Nazanin Mandi, Adrienne Wilkinson, Lou Ferrigno Jr.
Check out the trailer!

If you wanna try for a free iTunes code of DREAMCATCHER, email me at annetteaicn@gmail.com with the subject line THE TEXAS GRID SUCKS. U.S. residents only. Winners will be chosen at random by noon on 2/22. Good luck!
Cheers!
Rebecca Elliott
aka Annette Kellerman