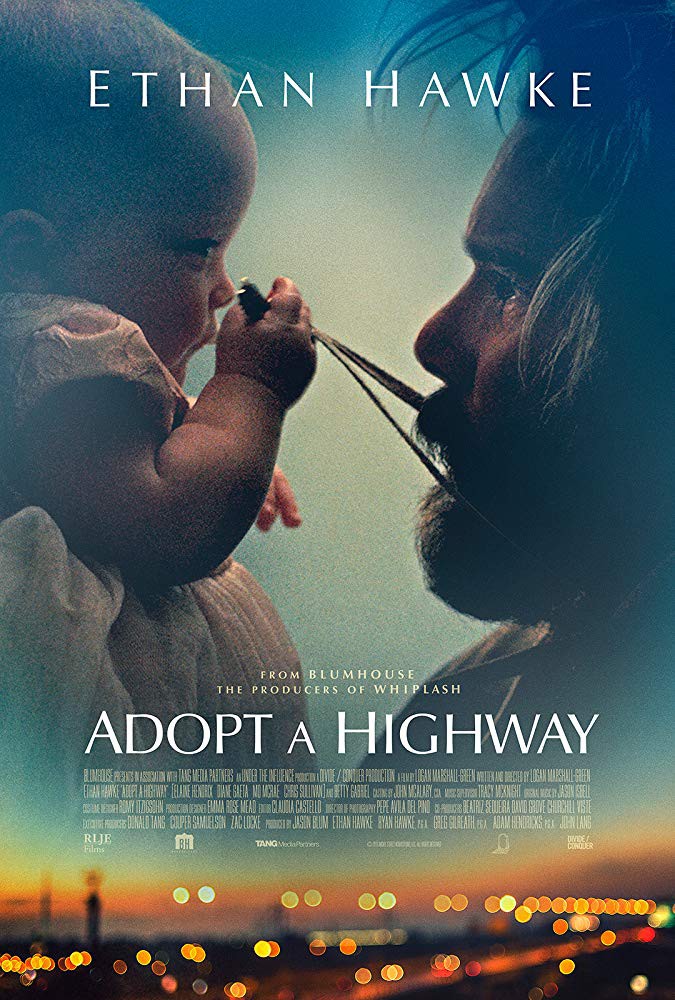 Adopt a Highway
Director: Logan Marshall-Green
Writer: Logan Marshall-Green
Cinematographer: Pepe Avila del Pino
Editor: Claudia Castello

Russell Millings (Ethan Hawke) has just been released from prison after 20 years for a third strike possession charge of one ounce of marijuana. Close to his release from parole, as he works diligently to keep his head above water, he finds a baby in a dumpster. A meditative and transformative journey begins.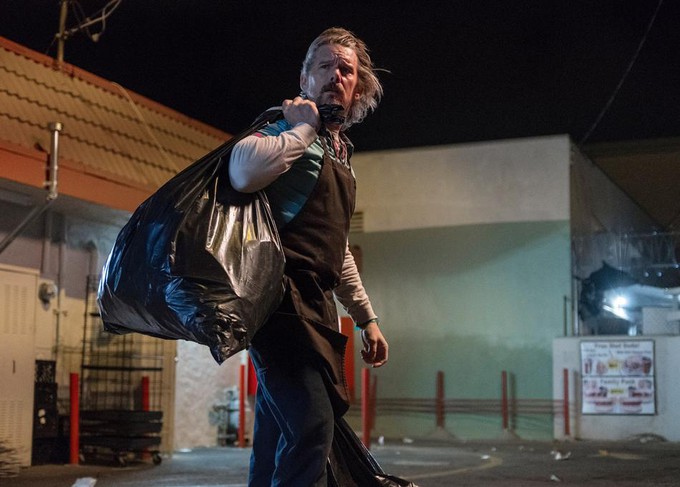 Servants. I am not used to human feelings, and moisture from my eyes. I'm used to being emotionally distant as I conduct unspeakable experiments on barnyard animals and abducted villagers. This movie greatly disturbed be because it made me feel no small amount of compassion.

In dialectical behavioral therapy, at the front of the book it says that all human beings are striving to be better, to varying results. That we inherently want to be the best version of ourselves. This film explores second chances, and the idea that our fear of authority, our belief that it wishes to punish, can be subverted by this notion that everyone is just trying their best. In real life this doesn't always play out this way, but in the context of this film, which takes a lot from the Wim Wenders playbook (In films like Paris, Texas) in terms of pacing and hyper real performances, the film builds the fear and tension inherent in encounters with Johnny Law and our not yet paroled protagonist, and then diffuses it when we see this desire to help inherent in most people come out. This film is an exquisite, optimistic, and beautiful episodic road trip as Millings risks everything with almost nothing to provide a better life for this child.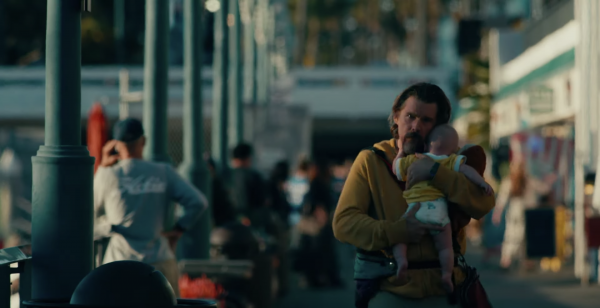 It is dedicated to everyone that has made a mistake, and I couldn't love it more.

But not enough to stop me from kidnapping your dog and transplanting its head onto a baby orca.

Sad attempt at a pull quote: This movie will make your heart grow ten times larger until your ribs shatter and your chest explodes with optimism (and blood)!

^^NOBODY SHOULD USE THAT PULL QUOTE^^

"I love you like a wolf loves the moon"
The Abominable Doctor Abominable