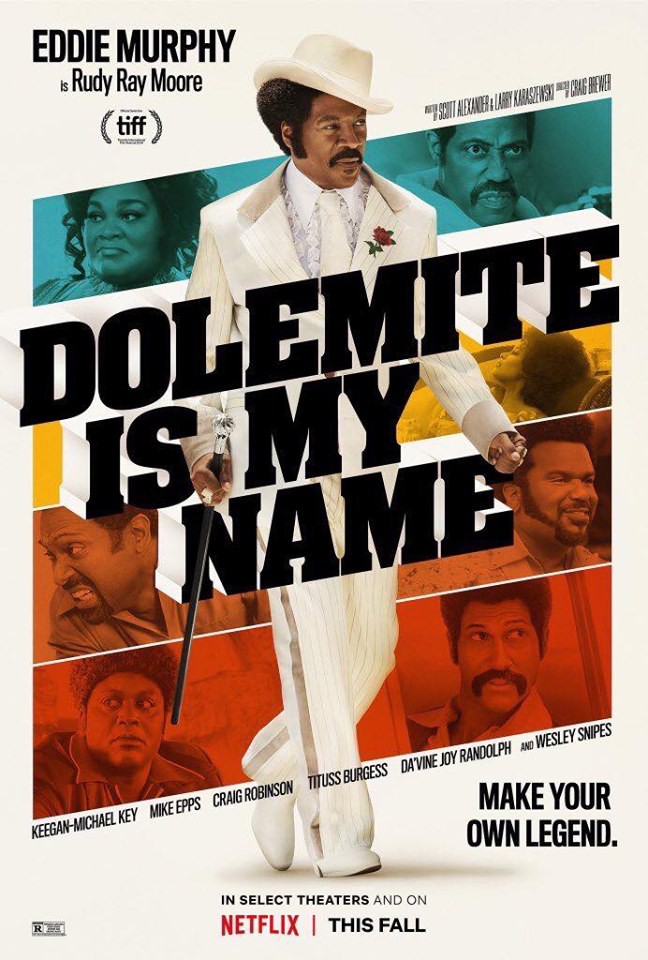 Hola Dannie aqui,
Today Netflix released a trailer for the new star-studded film "DOLEMITE IS MY NAME" directed by Craig Brewer. Many of you may remember Brewer from his work directing films like "The Poor & Hungry," "Hustle & Flow," and "Black Snake Moan." After this film, Brewer has "Coming 2 America" currently in pre-production. I adore the film "Hustle & Flow" and was highly disturbed (rightfully so) by the film "Black Snake Moan" both of these films are unforgettable and have eloquently selected soundtracks, that build up the pathos of characters and overall feel of the films. I trust Craig Brewer as a director and fan of cinema and music will handle a tribute to Rudy Ray Moore aka Dolemite adequately if not to above expectation. The trailer, in my opinion, is genuinely kick-ass and I hope you like it as well.
Netflix describes "DOLEMITE IS MY NAME" as-
"Academy Award nominee Eddie Murphy portrays real-life legend Rudy Ray Moore, a comedy and rap pioneer who proved naysayers wrong when his hilarious, obscene, kung-fu fighting alter ego, Dolemite, became a 1970s Blaxploitation phenomenon."

Here is the trailer for "DOLEMITE IS MY NAME" enjoy.
The star-studded cast includes performances by Eddie Murphy in the lead role as the iconic Rudy Ray Moore. Alongside Murphy, the film stars Wesley Snipes, Keegan-Michael Key, Kodi Smit-McPhee, Chris Rock, Craig Robinson, and many, many others. The cast and trailer combined with the music have me excited how about all of you?

Stay strong, live good, love movies!
Dannie H. L. Knowles
aks Pekosa Peligrosa