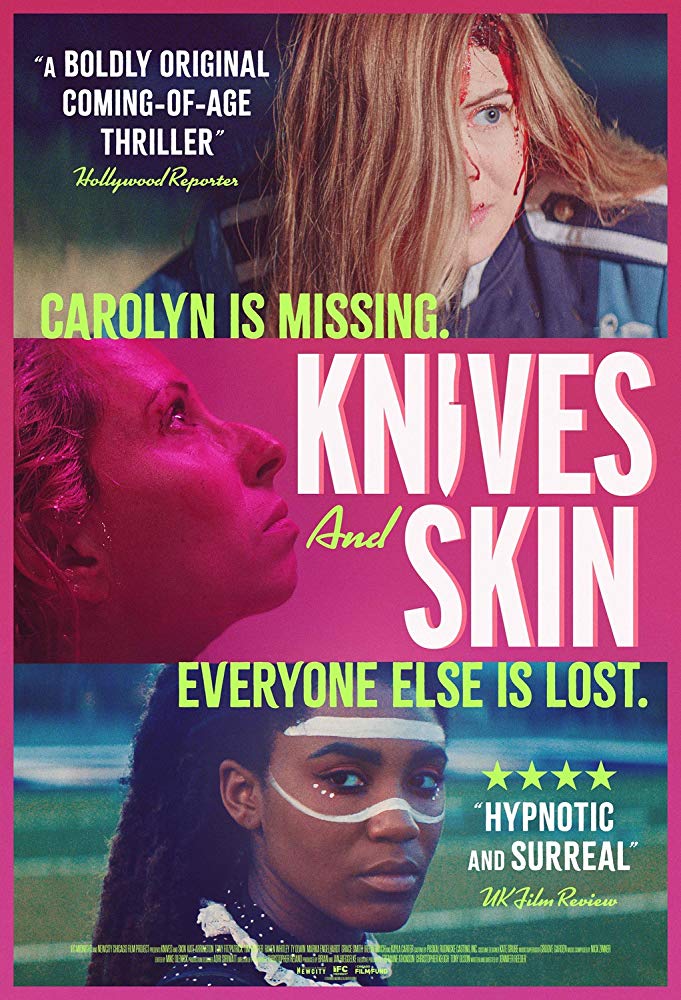 Director: Jennifer Reeder
Writer: Jennifer Reeder
Cinematographer: Christopher Rejano
Editor: Mike Olenick

In a midwestern town, Carolyn (Raven Whitley) goes missing. Everyone loses their shit and the entire town becomes an open mic beat poetry slam lit in pink and purple.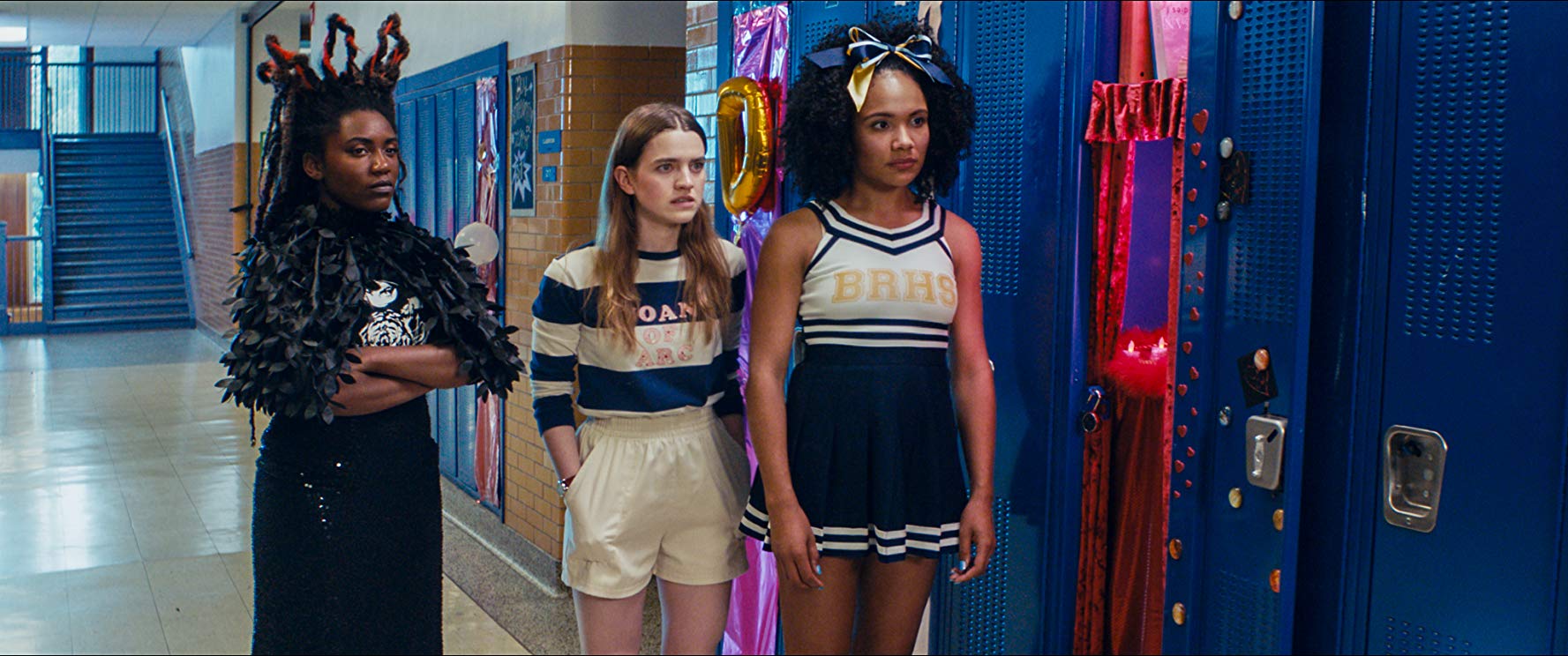 Minions, dig this:

A singing corpse that won't stay in one place
Grieving mothers in emotional distress trying to cope with loss and adulthood
Teenagers in emotional distress trying to cope with loss and adolescence
Aluminum foil covered pillows
A pregnant woman gets cunnilingus from a clown
Moist objects removed from vaginas and lovingly exchanged over a bathroom stall wall
Songs by New Order, Fun Boy Three, Cyndi Lauper, Icicle Works, Naked Eyes and other '80s new wave acts performed in beautiful a cappella choral arrangements.
Lighting by Philips Hue's Nicholas Winding Refn collection
A glowing pair of glasses
A forehead scratch that bleeds continually
A woman staggering in a school mascot beaver head
"I treat girls like shit", in glitter
A soiled panty purchasing school principal
Sick burns and half thoughts spoken with pauses in just… the right… places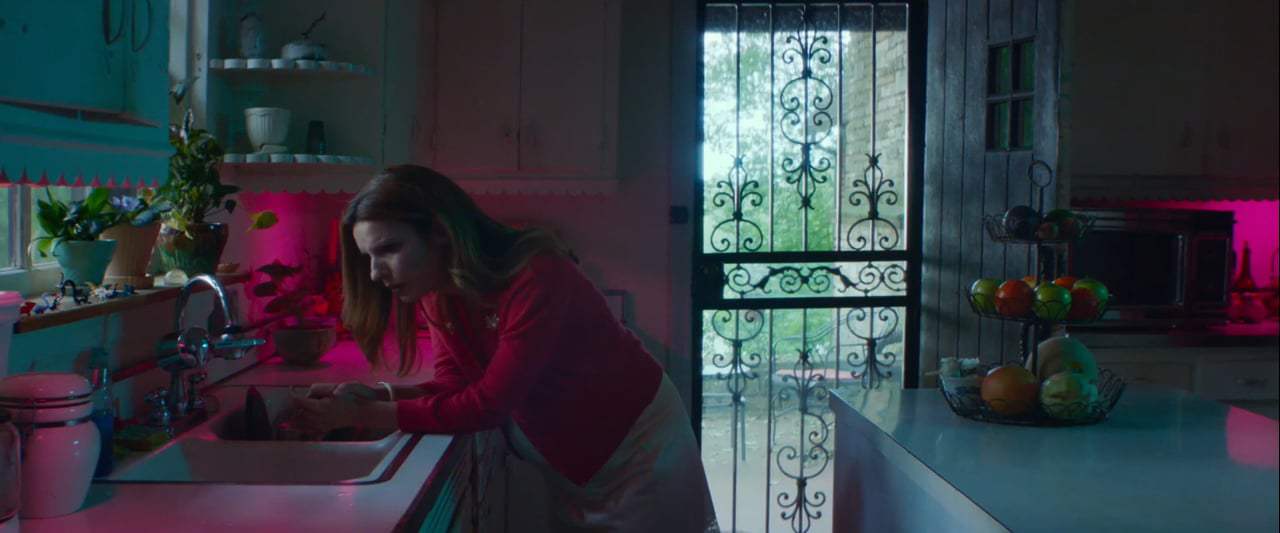 My young minions and cellar dwellers, Knives and Skin is an emotionally intense film occasionally subverted by its artistic and surrealist ambitions. I liked what it tried to do, but it didn't always fully connect with me, it sometimes felt like I was watching two films at once, wanting to be fully invested in the stories of these characters but the artifice, as compelling as it was, sometimes undercut the emotional reality, instead of enhancing it. Though I wondered how the film would've felt like played straight, I think in the end the film is more striking and memorable with these artistic risks.
I really want to give kudos to Jennifer Reeder for her ambitions here, making a poetic stage-like experience on the big screen. It truly is a labor of love that can be seen in every frame. All the performances are spectacular, and the visual symbolism is striking. Despite some of the disconnect I described above, I think the film is worth viewing, and I think results will definitely vary person to person. I'm of a mind that good art is divisive. I think this film is good art, though it didn't always connect with me.

Sad attempt at a pull quote: Visually striking, deeply poetic, washed in pink and purple, this surreal coming of age mystery and sometimes musical poem is a stunning effort by Jennifer Reeder.
Yours,
The Abominable Doctor Abominable