Minions. Something sinister is afoot here. I'm hearing people talk about how festival goers have been going missing. In addition, duplicates are showing up with strange, waxen, rictus grins and squinty black eyes, and something is… off. Everyone they shake hands with isn't here the next day, but another duplicate appears. I'm worried about my safety and that of my friends. No one trusts anyone anymore. Stay vigilant!

Ride Your Wave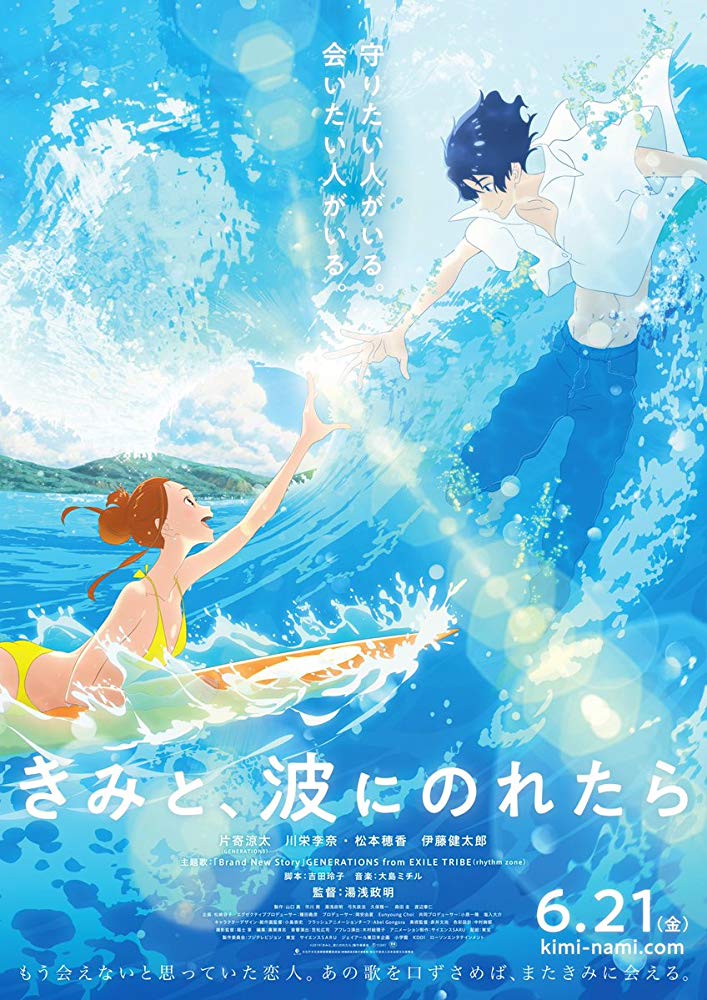 Director: Masaaki Yuasa
Writer: Reiko Yoshida
Hinako (Rina Kawaei) moves to a seaside town to study and surf. When her apartment building burns down, she is rescued by Minato (Ryôta Katayose), a firefighter. They begin a relationship that ends in tragedy. Hinako appears to begin to hallucinate.

There's so much to love here. It's a beautiful, wonderfully animated and optimistic film with some sadness that is transcended wonderfully. Though the relationship is too perfect and overstated to sell the tragedy, the message and sacrifice ultimately make this a tearjerker.
Sea Fever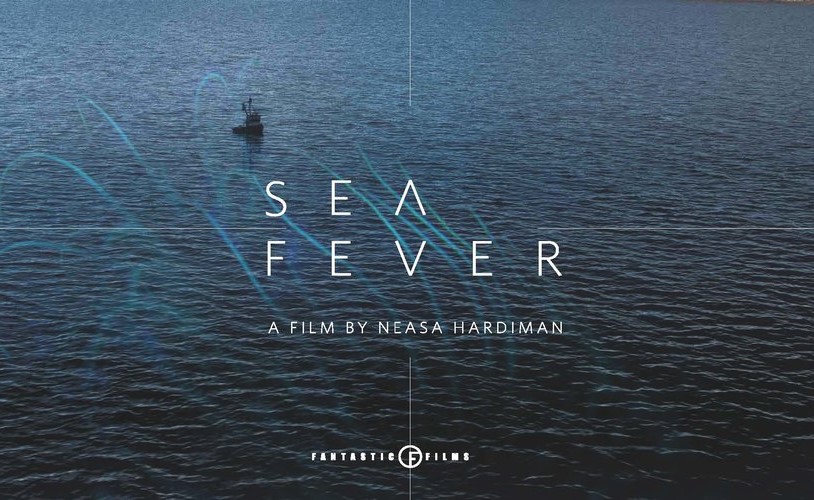 Director: Neasa Hardiman
Writer: Neasa Hardiman
Cinematography: Ruairí O'Brien
Siobhan (Hermione Corfield) is a marine biologist who is assigned to a commercial fishing vessel skippered by Freya (Connie Nielsen), and Gerard (Dougray Scott) to study the catch for any biological abnormalities. There's a sea monster and some body horror. Hooray!

Another deliberately paced slow burn, with a lot of focus on character, how the events impact them and how to make the audience feel their deaths when things eventually go poorly. This didn't totally win me over, but I like the more nuanced approach to sea terror here.
Blood Machines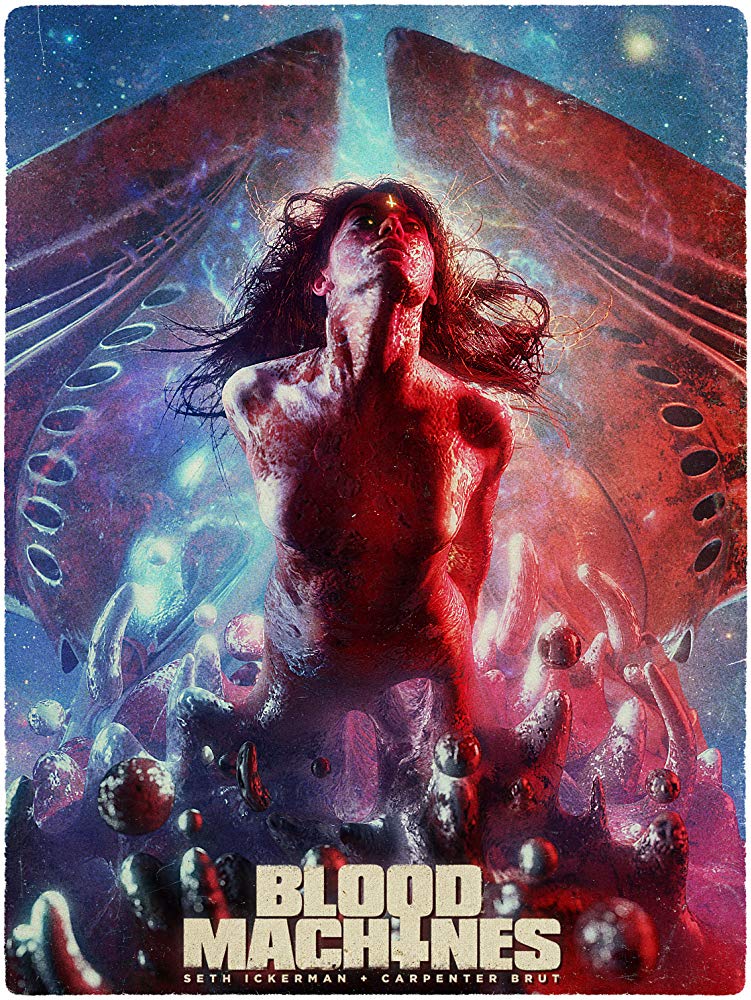 Directors: Raphaël Hernandez, Savitri Joly-Gonfard
Writers: Raphaël Hernandez, Savitri Joly-Gonfard
Cinematographer: Philip Lozano
Production Design: Julien Richard

A couple of assholes discover a derelict space vessel, there are a bunch of naked women with glowy, inverted crucifix merkins, pumping synth wave music, garish and pulsing visual effects, cool visual design, and… not much else.

This is less a film and more of the kind of thing 16 year old boys in 1983 might've had a reaction to if it came up on scrambled Cinemax. It's a lot of fun to watch, impressive visually, plot is barely there, it's wacky enough to recommend, might be good to throw on the TV as a background at a party.
Color out of Space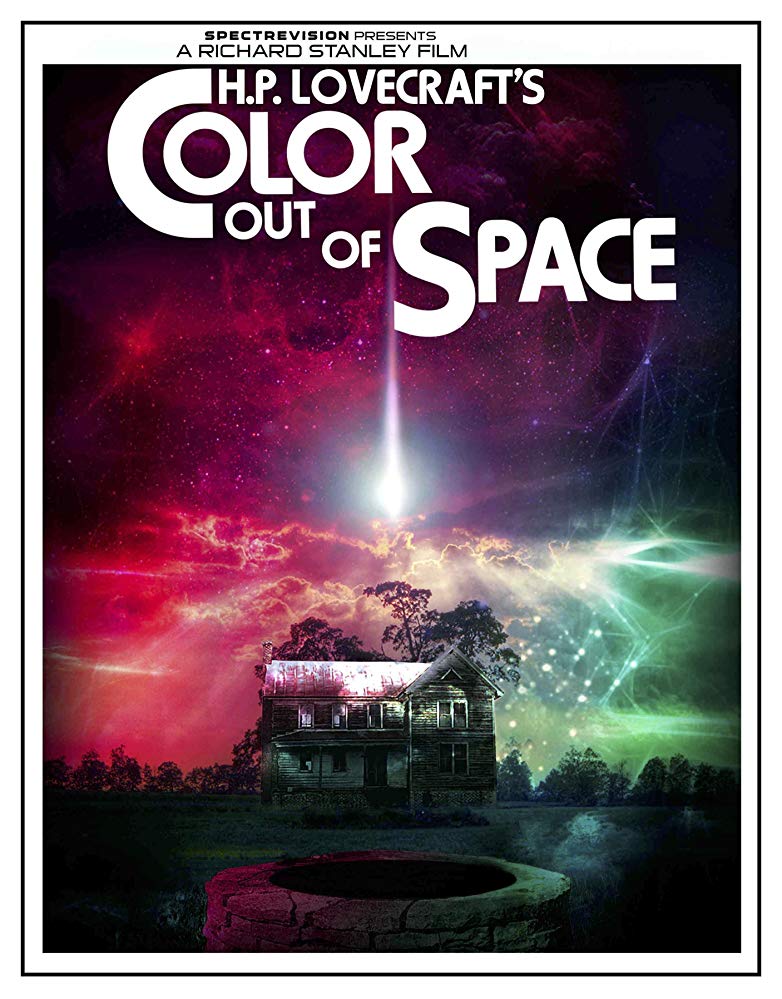 Director: Richard Stanley
Writers: Scarlett Amaris, H.P. Lovecraft, Richard Stanley
Cinematography: Steve Annis

Nathan Gardner (Nicolas Cage) relocates the family to a rural farm near Arkham, Massachusetts as his wife, Theresa (Joely Richardson) recovers from cancer. A meteor crashes in the back yard, things get… purple and tentically.
Oh boy oh boy do I love this film. So much so that the madder and more Lovecraftian it got, I smiled and my eyes started to twitch and roll back into my head a bit. BOLD STATEMENT: This is the best nightmare horror of it's type since Carpenter's The Thing. And Cage turbocharges the film, though Richardson kind of steals the show. This is by far the best Lovecraft adaptations I've ever seen.
Seriously, something bad is afoot here at the fest. Send help.

Yours FOREVER, inevitably, and irrevocably,
THE ABOMINABLE DOCTOR ABOMINABLE