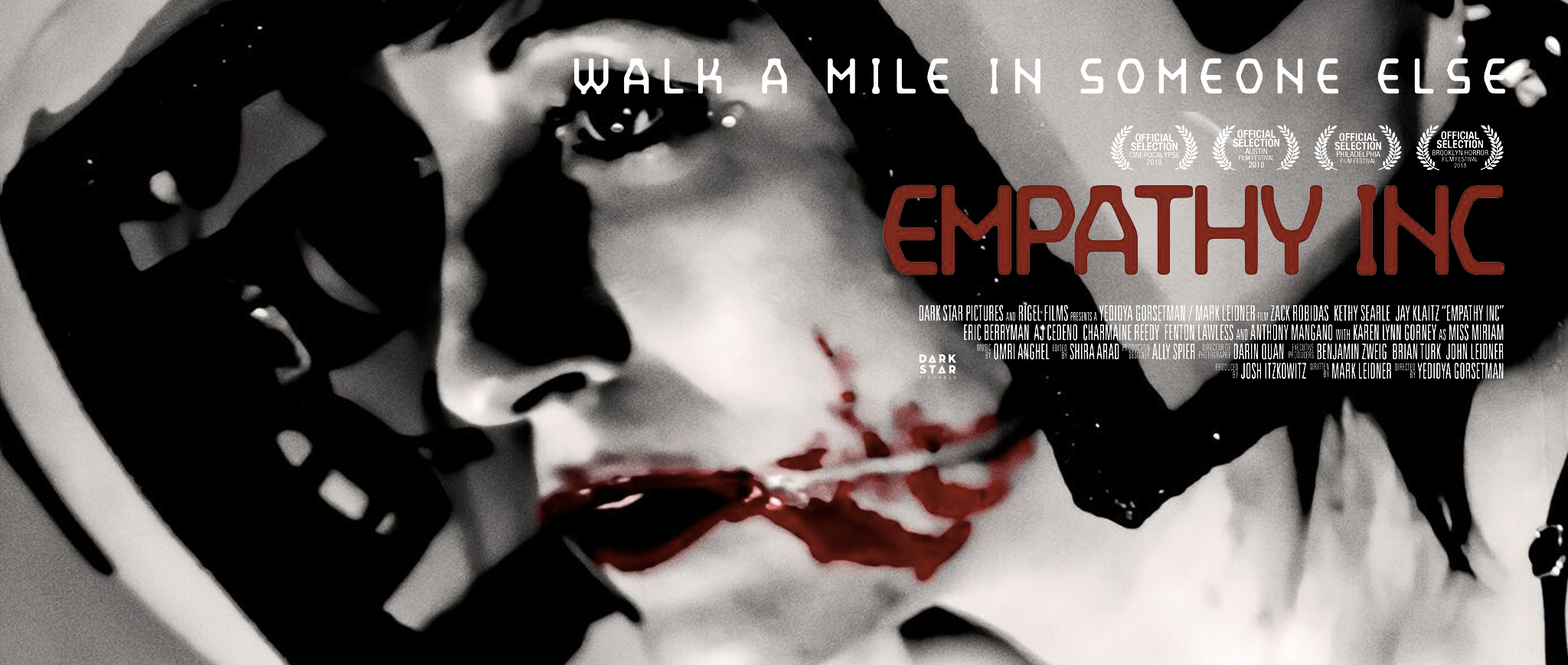 Empathy Inc.
Director: Yedidya Gorsetman
Writer: Mark Leidner
Cinematographer: Darin Quan
Distributed by: Dark Star Pictures
Theatrical release: Fall 2019
Shot in chiaroscuro black and white by Yedidya Gorsetman, Empathy Inc. looks to be quite the reality bending sci fi mindfuck.
Joel (Zack Robidas) is a struggling venture capitalist who bets the farm on a VR startup promising to put the wealthy in the shoes of the less fortunate. Things go poorly.
This seems to be a pretty well received hard sci fi thriller worth checking out. I love the look of the film and I'm excited to see it on the big screen.
Yours FOREVER,
The Abominable Doctor Abominable