Seong-Yoon Hong made a forty-minute movie called DIGITAL VIDEO EDITING WITH ADOBE PREMIERE PRO: THE REAL-WORLD GUIDE TO SET UP AND WORKFLOW. Some may consider the film with the long title to be too long to constitute a short film but too short for a feature, but I say, who decides what's too long or short nowadays? We live in a digital age, where people can stream content on their phones. Why couldn't we have a forty-minute feature available to watch on one of the many online platforms? And, if we could have a film that length available for streaming, why couldn't it be DIGITAL VIDEO EDITING WITH ADOBE PREMIERE PRO: THE REAL-WORLD GUIDE TO SET UP AND WORKFLOW?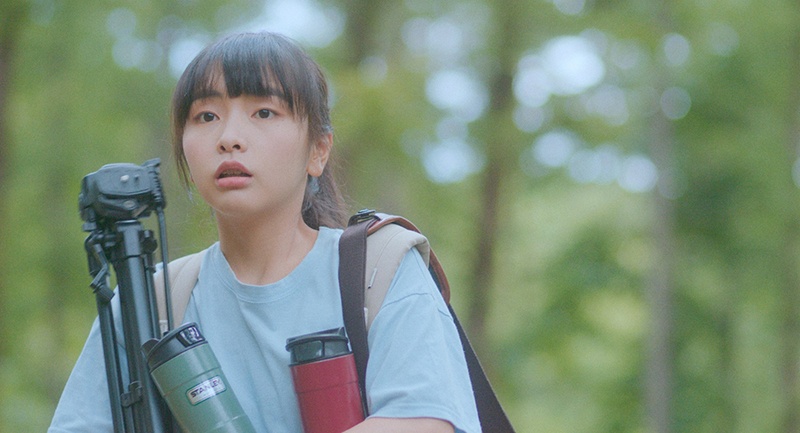 I ask the question because I love this comedy about editing that references some great Asian horror films. The story is about a difficult director who enlists the aid of a well-respected editor to fix some issues with his footage. Peeking inside the process of editing, it shows non-filmmakers the kinds of struggles that arise in post-production when one doesn't quite have exactly what is needed to piece together one's vision.
To talk much about it would give away those moments that surprise and entertain, and I don't want to give anything away, because I choose to hold out hope that this film will eventually find a home somewhere so that movie lovers everywhere have an opportunity to see it. Suffice it to say, as in life, not everyone agrees with each other, and difficult decisions must be made.
The film maintains most of the focus on the footage, as though the audience sits in the editing bay alongside the editor and director, looking at the computer monitor while listening to the editing discussions. DIGITAL VIDEO EDITING provides subtitles for both the footage and those discussing it. Given the choice, it's better to read the discussion about the footage than the dialogue from the footage itself.
I would love to see this get some kind of distribution in the United States, because I want more people to see it. Who cares if this movie doesn't have a longer running time? I mean, it's 2021; convention stopped applying in 2020, didn't it? Besides, maybe after a long day, one doesn't want to invest at least an hour and a half to watch a film. Forty minutes is perfect for those with busy lives or short attention spans.
If this film does get distribution, don't be deterred from seeking it out by the fact that its verbose title sounds like that of an instructional video. It's fun, includes some fantastic references, and makes some great points about those moments in the editing room that many directors and their crews face. I didn't expect it to be as much fun as it was. While it would likely play best to those who are both filmmakers and fans of Asian horror, I believe anyone who appreciates the comedy inherent in human nature would enjoy it.
I hope those who make the deals realize there's room for a shorter-length feature (or a longer-length short, depending on your perspective) on at least one of the content-streaming platforms so I could rewatch DIGITAL VIDEO EDITING, which won Best International Short at this year's Fantasia Film Festival. I just feel as though it's something of which I need more in my life.