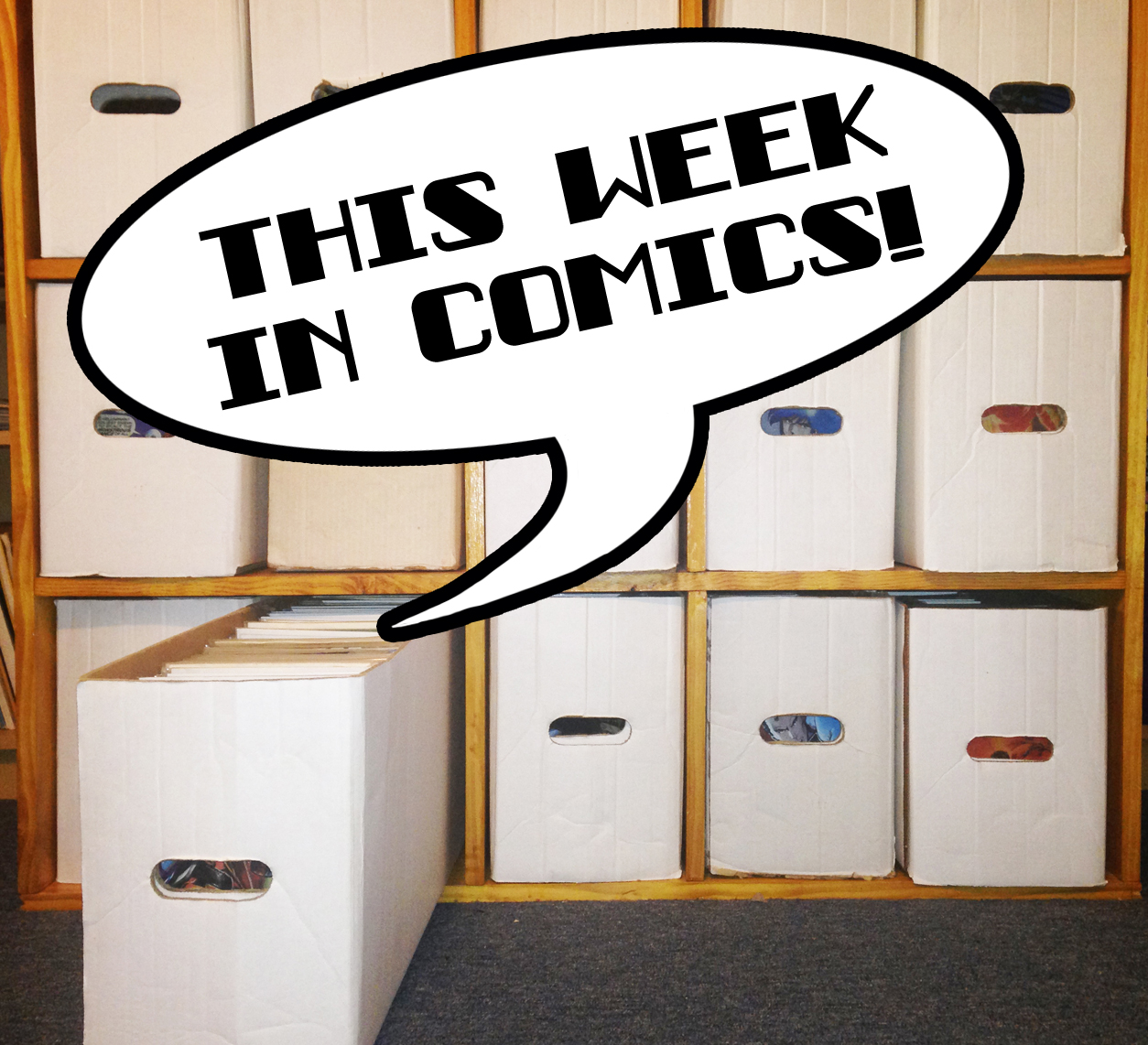 Hey Party People, Masked Man here, gonna start off with some sad news. The pasting of writer Denny O'Neil, one of the comicbook greats.
Denny was one of the new hippie, young bloods of the industry. As the Silver Age grew the comicbook industry DC and especially Marvel had to start hiring new talent. To meet growing demand, and replace the folks who were looking to retired after 30 plus years in the industry (or maybe forced out too). Denny started working at Marvel, writing stuff like MODELING WITH MILLIE. The first hero he wrote for was Dr. Strange in 1966. I'm guessing Steve Ditko liked him, because when Ditko moved over to DC in 1968, Denny was tapped to write his newest creation, THE CREEPER! From then, Denny wrote about every single DC book imaginable. With his biggest success being the classic and icon GREEN LANTERN / GREEN ARROW (with Neal Adams) and his biggest blunder the Mod- Reboot of Wonder Woman (with Mike Sekowsky). In the middle was his amazing Batman work, bringing Bob Kane and Bill Finger's dark knight back to comicbooks. Including creating Ra's Al Ghul and Talia. Then in SUPERMAN, he wrote the "Kryptonite Nevermore!" tale. In the 80's he returned to Marvel writing IRON MAN, creating the Iron Monger (you saw him in the first movie), plus the Silver Armor, with Luke McDonnell and Mark Bright. He would also write DARE DEVIL (right after editing Frank Miller on the title), POWER MAN AND IRON FIST and other titles. Then he returned to DC with another career defining moment, THE QUESTION with Denys Cowan (whom he had met while working on POWER MAN AND IRON FIST). And he would create the Batman replacement character Azrael with Joe Quesada.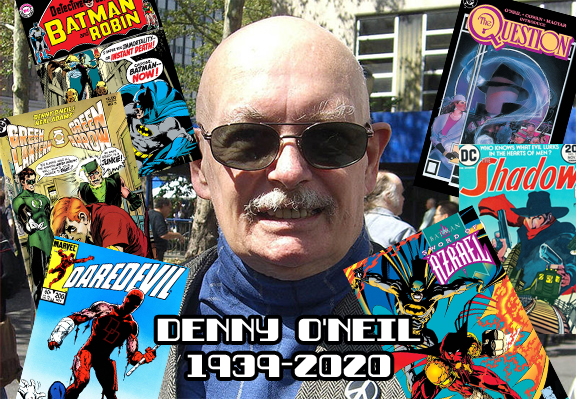 Other crazy things of note for Denny, with his novel FIST OF THE DRAGON (with writer Jim Berry) he created DC's greatest martial artists: Richard Dragon and Ben Turner. Later in the comicbook KUNG-FU FIGHTER RICHARD DRAGON, he'd create Lady Shiva. And when Marvel was hired by Hasbro to create a world for all these Japanese transforming toys, he came up with the name Optimus Prime. I could go on, but I'd just be beating a dead horse. Simply put, it just doesn't get much better than Denny O'Neil. He died of natural causes, at the age of 81.
Now for some cool things heading our way, Marvel is relaunching IRON MAN (of course they are). Christopher Cantwell, the co-creator of HALT AND CATCH FIRE on AMC (not the Nazi), will be writing. Alex Ross will be doing some covers as well as doing the new Iron Man armor design. Series art will be by CAFU (I sense a KEY AND PEELE and Peele joke there), as Tony Stark becomes Iron Man again- the the current A.I. Thingy.
Also from Marvel, Japan's ULTRAMAN: THE RISE OF ULTRAMAN a five part miniseries starting in September. Gotta say, it's pretty strange to see Marvel pay for a licensed character like this (shouldn't Dynamite be doing this?), but if it gets us awesome covers like this one for Alex Ross, I'm not complaining! The series will be written by Kyle Higgins and Mat Gtoom and draw by Francesco Mana with Michael Cho & Gurihiru. They promise the series will be good for old timers (apparently focused on the original Ultraman), but with be fresh and new for readers who have never heard of the original and greatest kaiju fighter!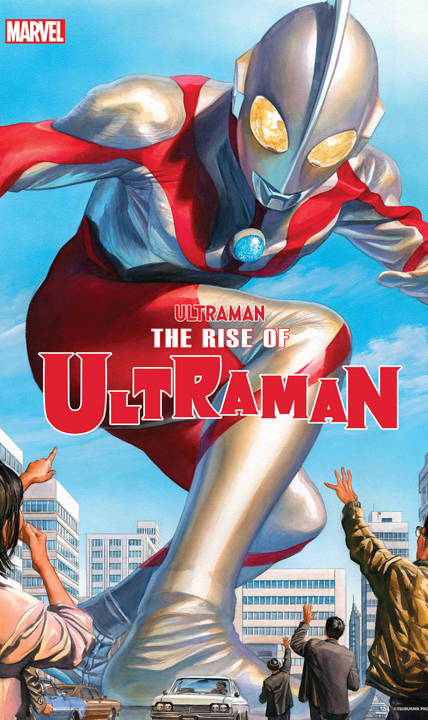 And Firefly fans should be excited about the next chapter in the saga from Boom Studios: FIREFLY: BLUE SUN RISING. It kicks off with the ever popular #0 issue, continues in FIREFLY #21-24 and wraps up in FIREFLY: BLUE SUN RISING #1 (sure, why not). The story will follow Sheriff Mal getting a robot partner from Blue Sun Corporation- the company behind all of the Serenity's crew's troubles! It will be written by Greg Pak (the guy who wrote PLANET HULK for Marvel) and drawn by Dan McDaid (who did JERSEY GODS over at Image). And of course, it will all be overseen by series creator Joss Whedon himself.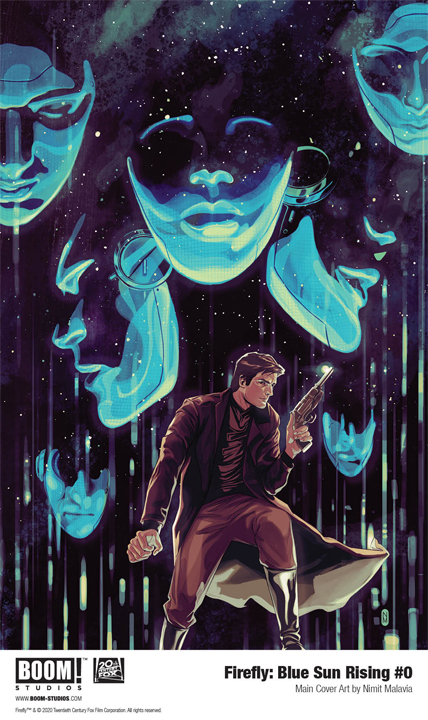 Ok that wraps thing up here, get back to reading some funny books now. You have an industry to save!
Tom "Masked Man" Fremgen