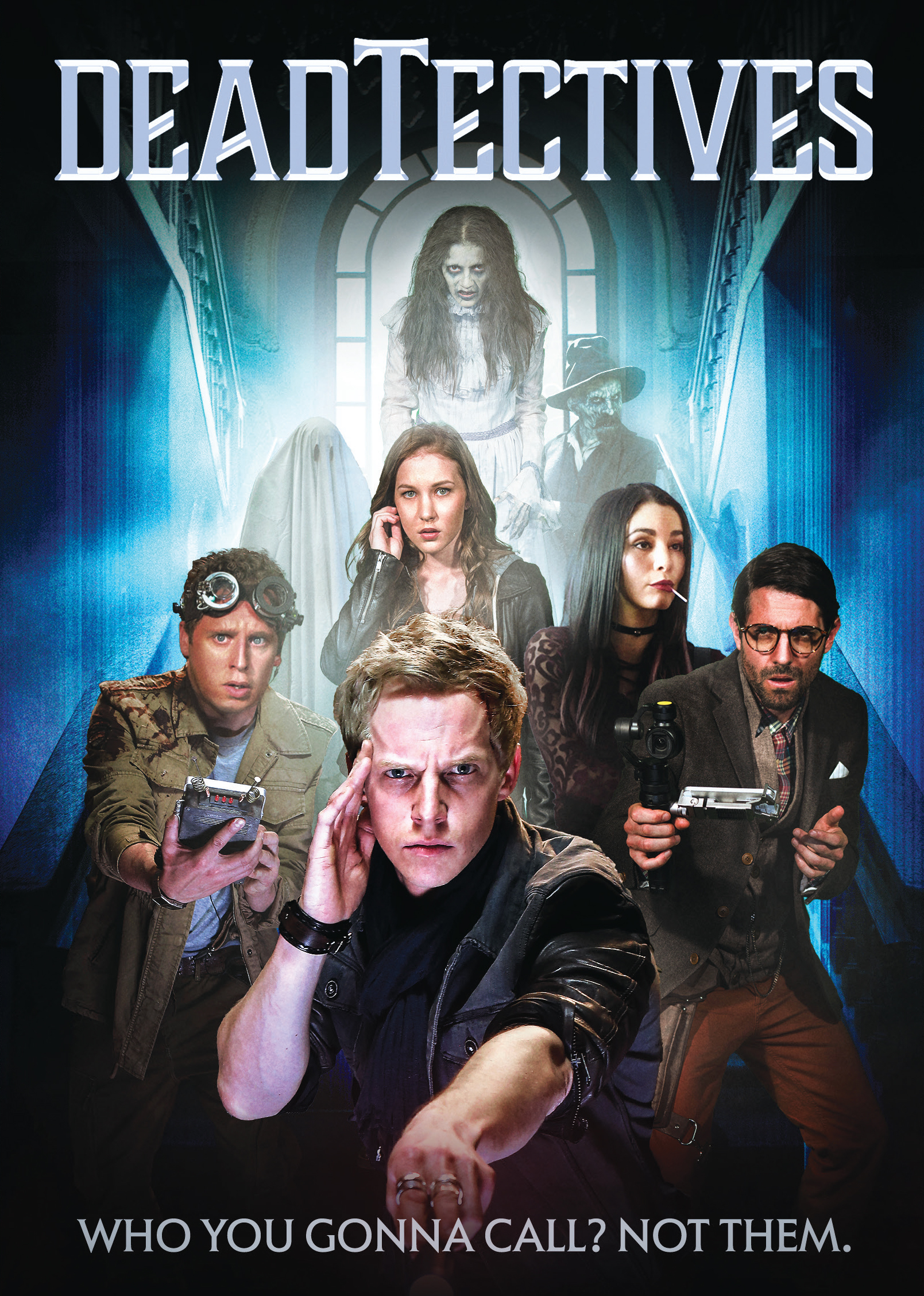 On July 21, 2020 RLJE Films is releasing Shudder's DEADTECTIVES on DVD. In the horror/comedy,
"

a team of reality TV ghost hunters experience true paranormal activity for the first time while filming a make-or-break episode in the most haunted mansion in Mexico. Facing cancellation on the one hand and supernatural entities on the other, the team must figure out a way to bust the ghosts, deliver the episode of a lifetime, and escape with their lives intact."
DEADTECTIVES stars Chris Geere ("You're the Worst", "Modern Family"), Tina Ivlev ("Shameless"), David Newman ("Victoria"), and Martha Higareda ("Altered Carbon"). The film is co-written and directed by Tony West ("The Soup").
To celebrate the release of DEADTECTIVES, AICN is giving away three DVDs! If you're feeling lucky, email me at annetteaicn@gmail.com with the subject line I SEE DEADTECTIVES. Please include your mailing address in the email (U.S. residents only). Winners will be randomly chosen by noon on Thursday 7/16. Good luck!
Cheers!
Rebecca Elliott
aka Annette Kellerman