Full Moon Features anthology series DEADLY TEN is set to begin principal photography on the first installment in the series on Tuesday, June 11th! Filming will take place in Las Vegas first for HALLOWEED NIGHT and then on to NECROPOLIS, which will film in Canada on June, 22nd.
Here is a brief description of this ambitious project from the website, DeadlyTen.com!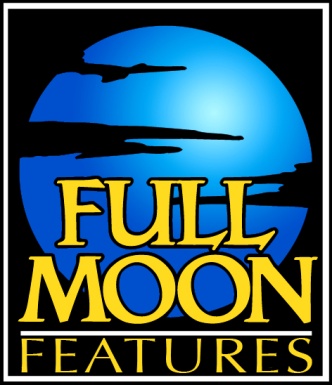 "Beginning this summer, ten original Full Moon features will be filmed back-to-back all over the world and fans will have an exclusive, all-access virtual pass to watch them being produced here, in real time. All ten pictures will premiere exclusively on Amazon beginning 02/14/2020.
Get ready.
The DEADLY TEN is coming."
HALLOWEED NIGHT: Meet the Weedjie's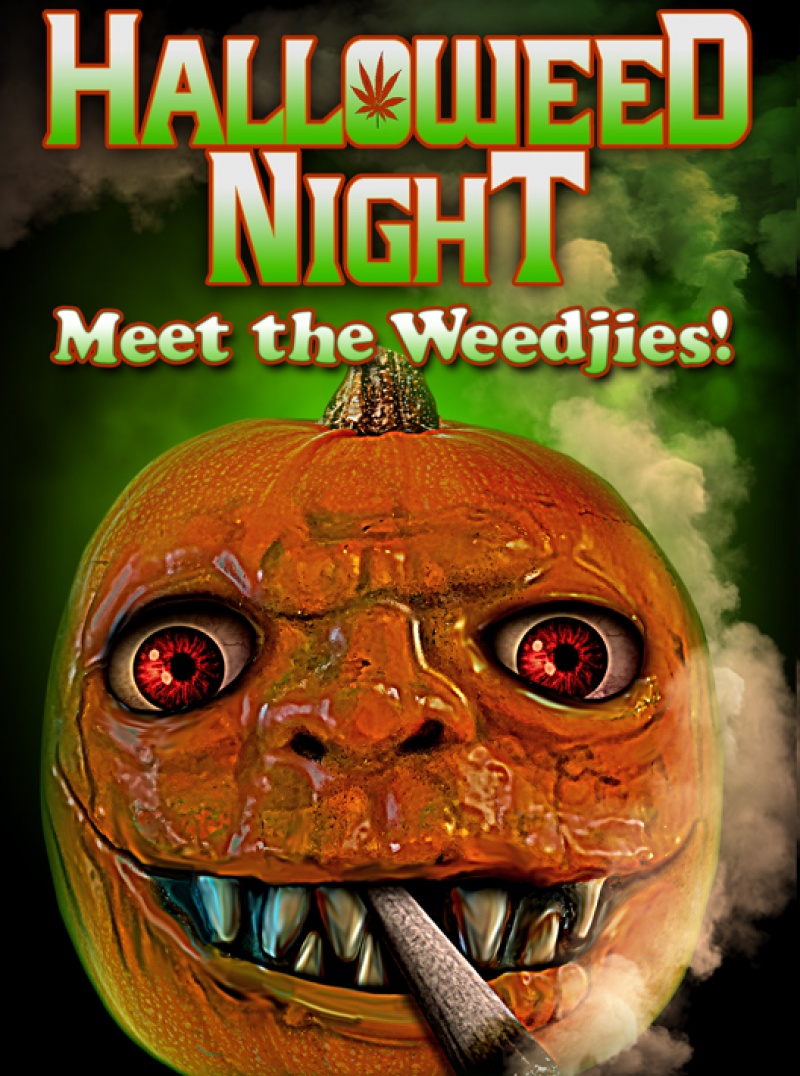 Written by Shane Bitterling and directed by Danny Draven.
Cast: Barbara Crampton, Cindy Robinson.
Official synopsis from DeadlyTen.com: "It's the eve of Halloween in Las Vegas and three enterprising young ladies are throwing a massive 420 gala. But little do they know, they're also going to unleash a freakish gaggle of party-loving nightmare-creatures from beyond! In the tradition of Empire Pictures classic horror comedy GHOULIES, the DEADLY TEN presents a new, original tale that's destined to become an instant Full Moon favorite! When a midnight scavenger hunt for a rare bud of weed known as the "Golden Nug" brings a group of party-hungry stoners to a haunted hotel, it seems like it'll be the greatest night ever. But when the enigmatic owner, Madam Haze, introduces them to the Weed-G-Board, they open a portal beyond our world, and unleash The Weedjies! This group of ghastly hysterical creatures has only one mission: Party 'till you die. Before Halloween night is over, the unwitting guests will have to fight for their right to party, and put The Weedjies back in the board - or end up sucked into the netherworld forever!"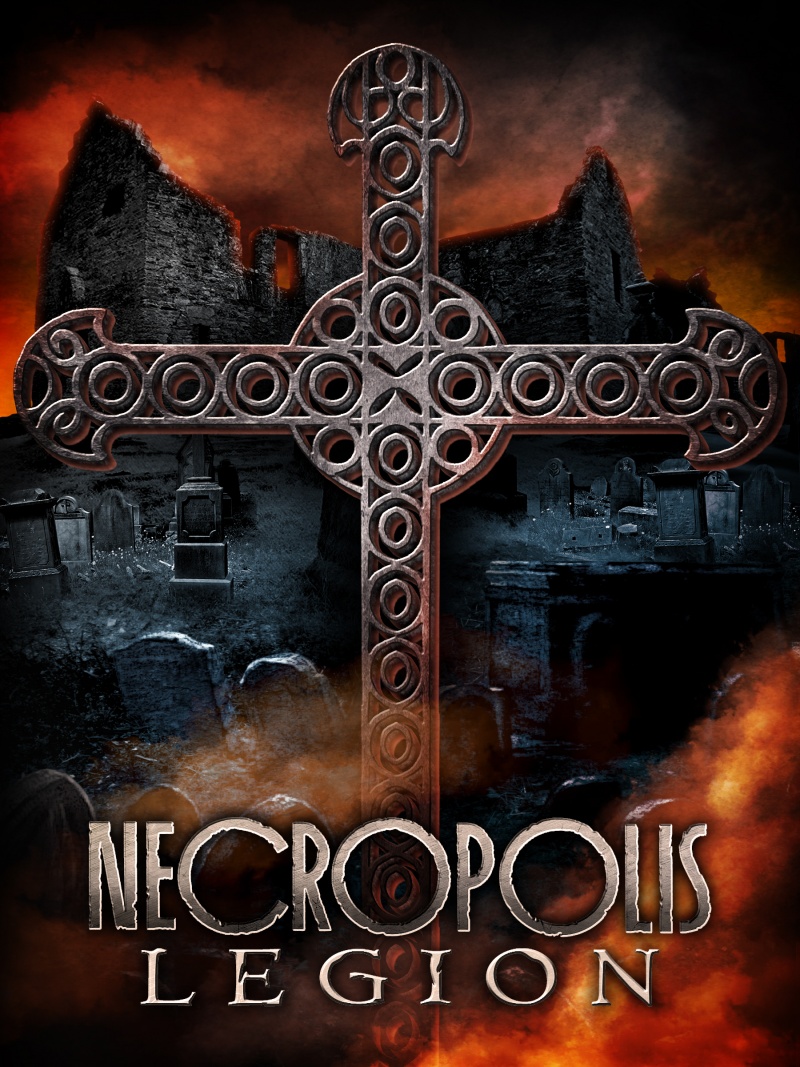 Written by Brockton McKinney and Chris Alexander.
Official synopsis from DeadlyTen.com: "A re-imagining of the 1986 Empire Pictures exploitation movie classic, NECROPOLIS: LEGION tells the tale of satanic vampire sorceress Eva, whose sexually-charged midnight rituals are interrupted when God-fearing local villagers burst into her lair and murder her. A century later, motorcycle-riding writer Lisa moves into the same cabin where Eva was executed, with the intent to write a book about the supposedly haunted spot's history. Soon, Lisa is having vivid, perverse dreams and slowly, surely, Eva begins taking over the young woman, using her body as a vessel to commit even more atrocities in the name of resurrecting an ancient monster from the underworld."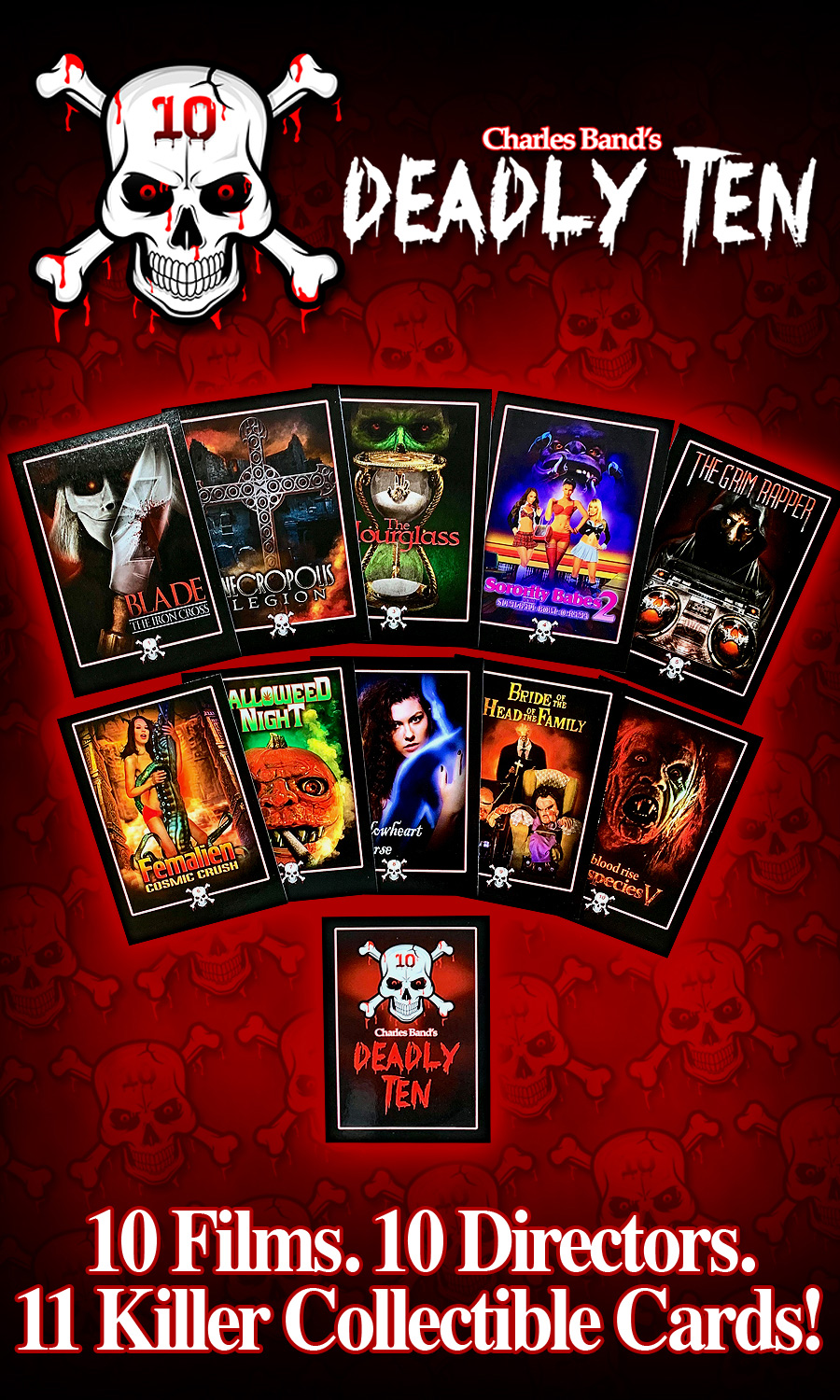 The DEADLY TEN will consist of ten total films that will be streamed for fans free on DeadlyTen.com! Footage of the principal photography will also be live streamed on the site when it begins and there are posters up now for all 10 films! Check it out!
The ten films are going to be released to the world on February, 14th 2002 (Valentine's Day) and you can check the site for frequent updates and news! You will be able to watch in real time as these films are made, creating a much deeper fan experience! This is a really cool idea and if you're a horror geek like me, be sure to check Full Moon Features DEADLY TEN out! That's it for now! Comment below and until next time, keep on geekin' on my friends!
Joshua "Prometheus" Scafidi
Follow me: @JoshuaScafidi