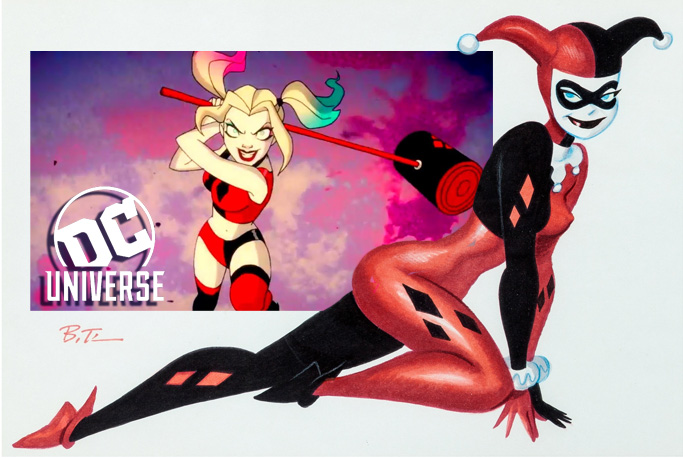 DC's most popular character since... ah Batman(?) is Harley Quinn and her train just keeps on rolling. From her humble beginnings from Batman the Animated Series in 1993, she's now premiering in her own streaming animated TV show on DC Universe. And based on the trailer it's quite high on attitude and a little underwhelming in the animation quality. But hey, that never stop Bullwinkle, Beavis and Butt-Head or South Park.
Quinn is voiced by Kaley Cuoco aka Penny from Big Bang Theory, with Diedrich Bader returning to the role of Batman (he first played the Caped Crusader in the awesome Batman: The Brave and the Bold). Her ex, the Joker, is voiced by always entertaining Alan Tudyk (you know, Firefly) and her BFF, Poison Ivy, is voiced by Lake Bell, who has been in a ton of silly things like Children's Hospital. The woman in charge is Jennifer Coyle, who created and headed up the first iteration of DC SuperHero Girls. I'll bet she couldn't wait to finally give Harley Quinn a potty mouth.
The war of the criminally insane love birds kicks off November 29, to keep you entertained over the holiday weekend!
Tom Fremgen
aka Masked Man