Hey party people, Masked Man here... So the world is just coming to a end now, right? It seems like it's hard to talking about anything, but current events. But I will try anyway because, hey the comicbook stores have opened up. Well... if they haven't been looted and burned to the ground. If you are lucky enough to still have income, you might want to check out GoFundMe to support shops that are currently in need of more help, than they thought they were going to need.
Now let's start off by throwing stones at my favorite target these days, DC Comics! They have created a PSA campaign encouraging us shelter in place and practice social distancing. They have even told their own employees to work from home until 2021. What a great caring company, right? So it's pretty amusing that they broke with Diamond distributors and Transcontinental Printing (two companies that shut down during the Covid-19) so they could keep selling comicbooks. Encouraging us to cram into all those tiny little comicbook stores! Social distancing be damned, Daddy gotta make rent! Warms the heart don't it.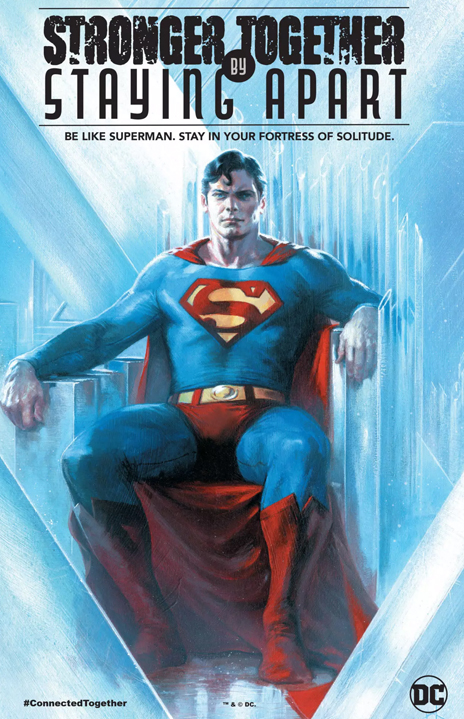 Speaking of Diamond, owner Steve Geppi has explained how DC managed to break their exclusive deal with Diamond. Turns out, it's not because of Covid-19. About a year ago, when DC renewed their contract with Diamond, they wanted the ability to end the exclusive part of the contract, with a 60 day notice. Diamond said ok, and well here we are. It's also interesting to note, that DC was only exclusive to Diamond with non-returnable comics. Which is how DC started their whole Wal-Mart only comics. And this is not to say Diamond doesnt't handle returnables, because they have in the past. It's also interesting that Diamond would even agree to this deal. For years they have been the great bogey man of the comicbook industry- but it appears that DC (and the other publishers) were in-charge all along. But not to worry, DC and Diamond are making nice as the industry attempts to move beyond the shut downs- I'm kidding, DC is currently blaming Diamond for failing to deliver on time! I guess it was only a matter of time for the knives to come out, in an industry that has been limping along for years.
Getting into Marvel Comics, they are working harder on the 'bold move' many people have asked for. Digital comics! Now that they have ditched their own digital store, and have formed a partnership, as such, with ComiXology they are offering a bunch of Digital-First comics starting in June. Since there are currently no plans to print these issues (except when the series become collected), one could say, this is what happens with books don't sell. But that would be mean, right. Either way, if you were looking for: AVENGERS OF THE WASTELANDS #5, REVENGER OF COMIC GHOST RIDER #5, 2020 FORCE WORKS #3, SCREAM: CURSE OF CARNAGE #6, VALKYRIE: JANE FOSTER #10, ANT-MAN #5, 2020 IRONHEART #2, GHOST-SPDER #10, HAWKEYE: FREEFALL #6, MARVEL'S SPIDER-MAN: THE BLACK CAT STRIKES #5, RAVENCROFT #5 and or STAR #5; you won't be able to find them at the comicshop, ComiXology only!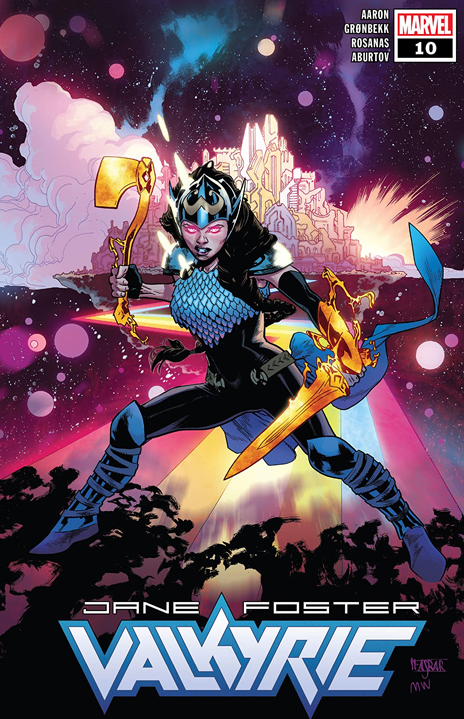 Over at Valiant, you know, the company that had the wind taken out of it's "cinematic universe" dreams with the underperforming BLOODSHOT movie. I'm sure the pandemic didn't help matters. Well, now that the pandemic is over (or whatever the reason is to return to the status quo that we all love so much), you can finally get your hands on their newest relaunch of their top hero with X-O MANOWAR #1 (I can still hear Optimus Douche say "Hugs and Kisses Manowar" in my head). Written by Dennis "Hopeless" Hallum and Emilio Laiso, both from Marvel. It's a rather entertaining read of our hero bumbling around trying to be a hero on Earth, after so many previous space adventure.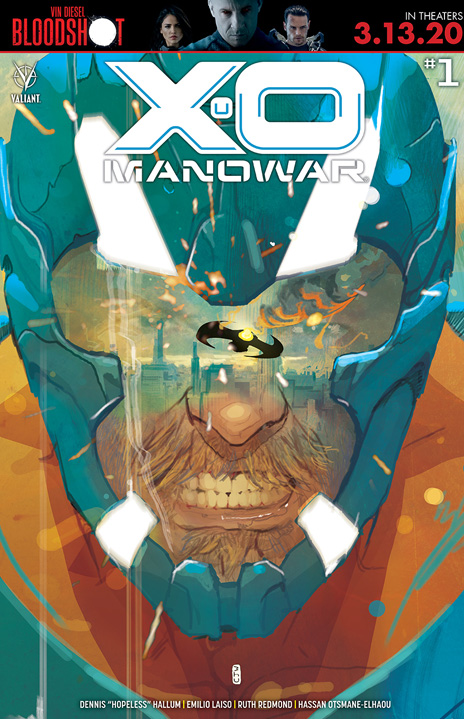 Well that's all for this week- and by golly(!) I sure hope you're keeping safe out there. As Phil Collins sang, "Ooh Superman where are you now?!"
Tom "Masked Man" Fremgen