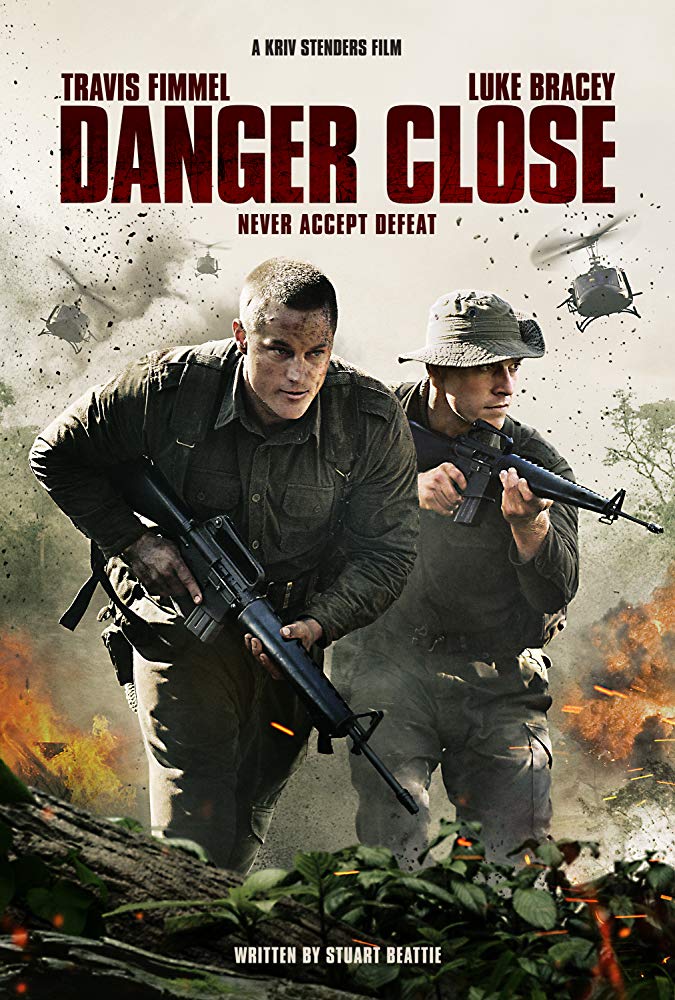 Saban Films is releasing the Vietnam drama DANGER CLOSE in theaters, On Demand, and on digital this November 8th, but AICN is giving away FOUR free iTunes download copies of the film!

In DANGER CLOSE, it's 1966 in South Vietnam, and Major Harry Smith (Travis Fimmel) leads a company of inexperienced Australian and New Zealand soldiers against the Viet Cong in the Battle of Long tan. With 2500-strong enemy forces closing in, Smith's men search for the strength to triumph over unfavorable odds.

DANGER CLOSE is written by Stuart Beattie (GI JOE: THE RISE OF COBRA) and directed by Kriv Stenders (RED DOG). Along with Fimmel, the film also stars Luke Bracey (GI JOE: RETALIATION), Daniel Webber ("The Punisher"), and Alexander England (ALIEN: COVENANT).

Check out the trailer for DANGER CLOSE right here!
If you'd like to win an iTunes download copy of DANGER CLOSE, email me at annetteaicn@gmail.com with the subject line I WANT TO BE CLOSE TO DANGER and the first four to hit my inbox will win. Good luck!
Rebecca Elliott
Aka Annette Kellerman