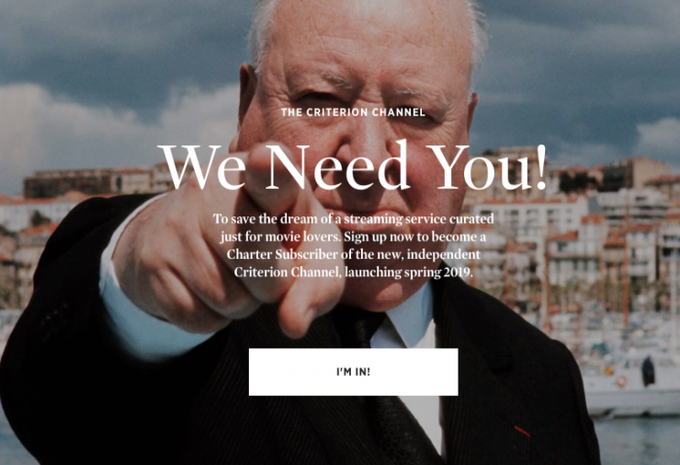 Hola Dannie aqui,
Film lovers, movie maniacs, and celluloid collectors rejoice! The Criterion Channel is coming April 8th and will bring film classics, Indie gems, modern masterpieces, dreamy documentaries, and treasures from foreign lands, all thematically programmed with special features to melt your film buff brain! How much will this streaming service cost you may ask? For only $10 a month you can access the best films ever made, and if you become a Charter member, you can start watching today.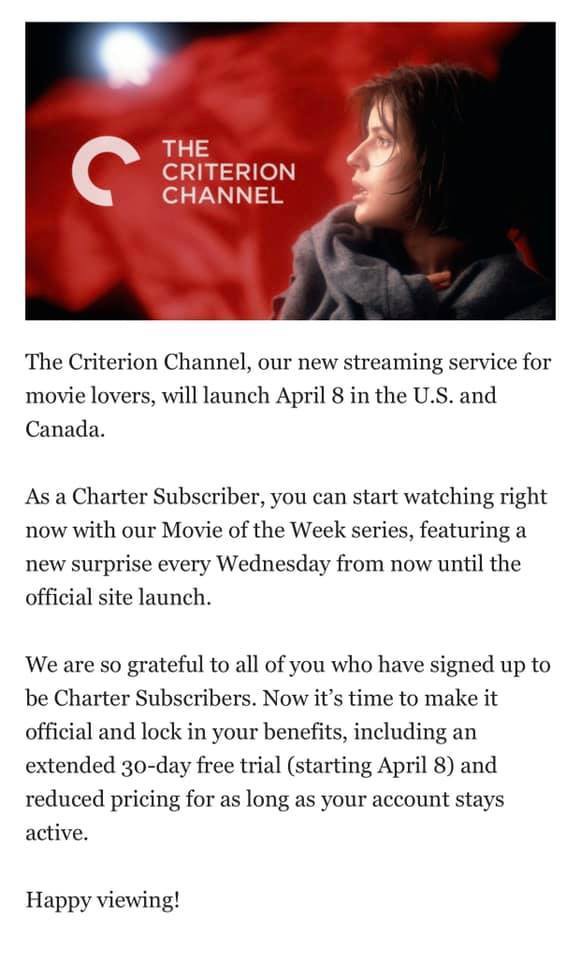 Watch this video about the launching and importance of The Criterion Channel. If you loved the adventurous curated programming they had been doing with their friends at FilmStruck, they have good news for you.
This is what you all wanted when you had no idea what FilmStruck was. Well, now you know! If you are a severe cinephile, then put your money where your mouth is and support The Criterion Channel. I seriously doubt there will be any regret by spending ten bucks a month and exposing yourself to the most thorough and quality fueled cinematic library ever compiled. Seriously, folks, I can not pressure you all enough this service is stunning and will inspire as well as expand your knowledge of cinema in ways you've never imagined. This is like having access to every film you'd need to garner a Ph.D. in film. This is a historic moment for film aficionados globally if you have access to the internet and 40 quarters a month you can now see the best of what our planets filmmakers have contributed, as well as special behind the scenes moments, commentaries, and other special features. We live in illuminating times, now go sign up for the Criterion Channel now! Or lose all serious geek cred.
Stay Strong, Live Good, Love Movies!
Dannie H.L. Knowles aka Pekosa Peligrosa