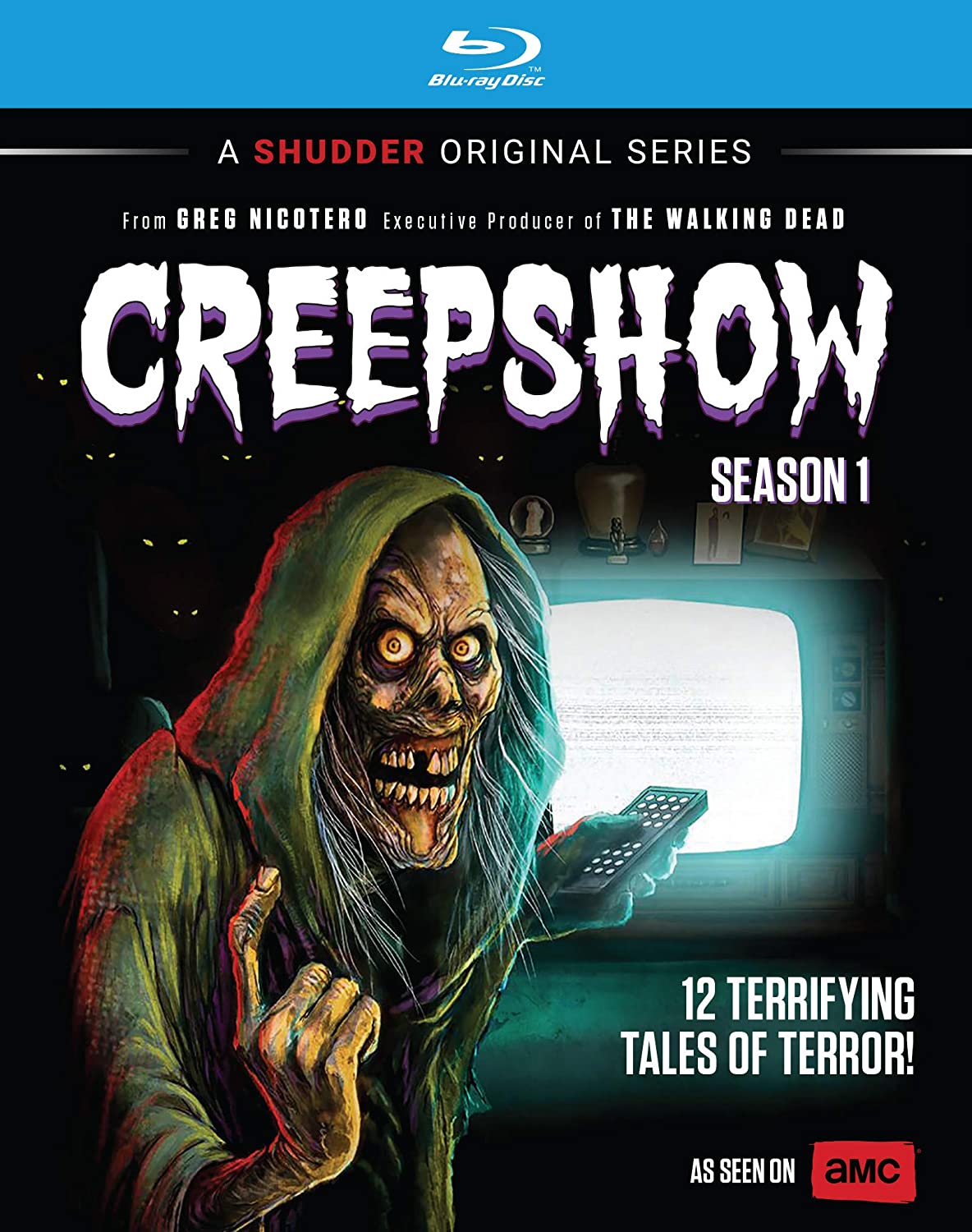 CREEPSHOW Season 1 Comes to DVD and Blu-ray on June 2nd!
Hey there, fellow horror geeks and monsterphiles! Prometheus here with some horror release news! Shudder's CREEPSHOW, helmed by Greg Nicotero, is coming to DVD and Blu-ray Tuesday, June 2nd!

Based, of course, on the 1992 classic, the new CREEPSHOW is a total of six episodes in which a comic book comes to life. The six episodes were directed by Greg Nicotero ("The Walking Dead"), Tom Savini (Dawn of the Dead), John Harrison (Book of Blood), Rob Schrab ("Community"), David Bruckner (The Ritual) and Roxanne Benjamin (Body at Brighton Rock).
CREEPSHOW is fun, and even though it fails to live up to the original, it still has its moments. It features quite the cast starring, Tobin Bell (Saw franchise), Adrienne Barbeau (Escape From New York), Giancarlo Esposito ("Breaking Bad"), Cailey Fleming ("The Walking Dead"), Jeffrey Combs (Re-Animator), Scott 'Kid Cudi' Mescudi (Bill & Ted Face the Music), Dana Gould ("Stan Against Evil"), Bruce Davison (X-Men), David Arquette (Scream franchise), DJ Qualls ("The Man in the High Castle"), and Tricia Helfer ("Battlestar Galactica").
RLJE Films will release CREEPSHOW Season 1 on DVD and Blu-ray for $34.98. For that price, you also get a hefty amount of bonus material including three hours of interviews, behind the scenes footage and featurettes!
Special features on the DVD and Blu-ray include:
· Cast and Crew Interviews
· Behind the Scenes Footage
· Creepshow Season 1 Easter Eggs Featurette
· Audio Commentaries with Cast and Crew
· Episode and Comic Art Photo Galleries
· Comic Art Booklet and more!
If you enjoyed the show, you can pick up your copy this Tuesday, June 2nd! Comment below as always and let me know what you thought about CREEPSHOW!
Until next time, keep on geekin' on, my friends!
Joshua "Prometheus" Scafidi